Ingredients


Ginger – 250 gm
Coconut oil – 3/4 cup
Tamarind – lime sized
Jaggery, grated – gooseberry sized
Asafoetida – 1/2 tsp
Salt as needed
Chilli powder – 3 tsp
Coriander powder – 2 tsp
Turmeric powder – 1/4 tsp
Gingelly oil – 2 tbsp




For tempering


Mustard seeds – 1 tsp
Dry red chillies – 3 Nos
Green chillies chopped – 3 Nos
Curry leaves few


Method


Scrape the skin of ginger and cut into thin roundels.


Heat coconut oil in a kadhai. Add ginger and saute well. When the ginger roundels become crispy, switch off the stove. Transfer this to a blender. Ground this to powder form (it's okay to have grits).


Soak tamarind in a cup of water and strain it. Add jaggery, asafoetida, and salt to the tamarind water and boil. When it starts to boil, add chilli powder, coriander powder, and turmeric powder. Allow it to boil. Now add ground ginger to this and boil . When the curry starts to thicken (pickle consistency), switch off the stove.


Heat gingelly oil in a pan. Splutter mustard seeds, saute whole dried red chillies, green chillies chopped, curry leaves. Pour this over ginger curry. Allow it to cool, once cold, bottle them and use.
After first day, refrigerate and use.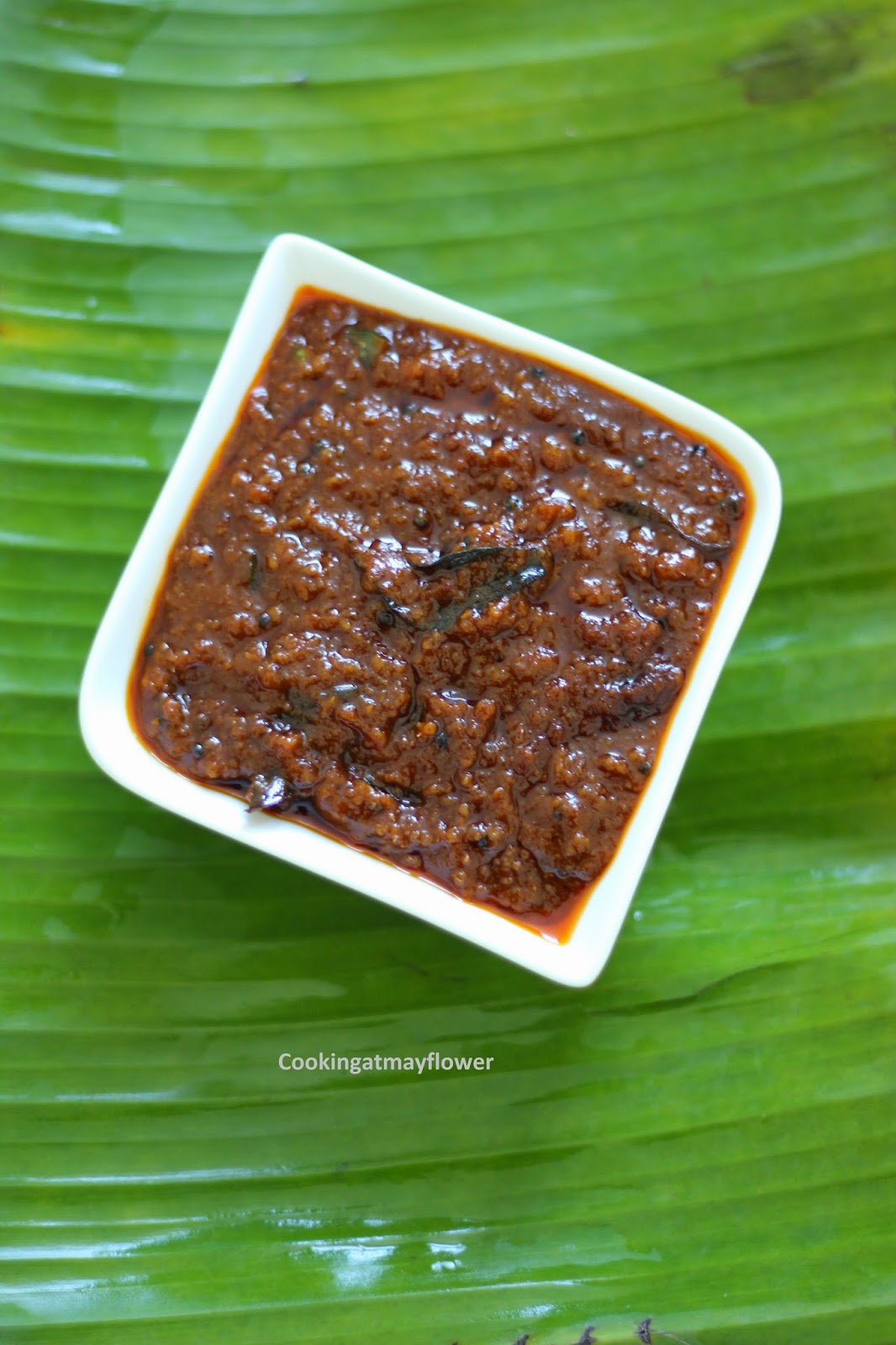 Love Ginger ! Try out these recipes
Inji Theeyal/Ginger in Roasted Coconut Gravy