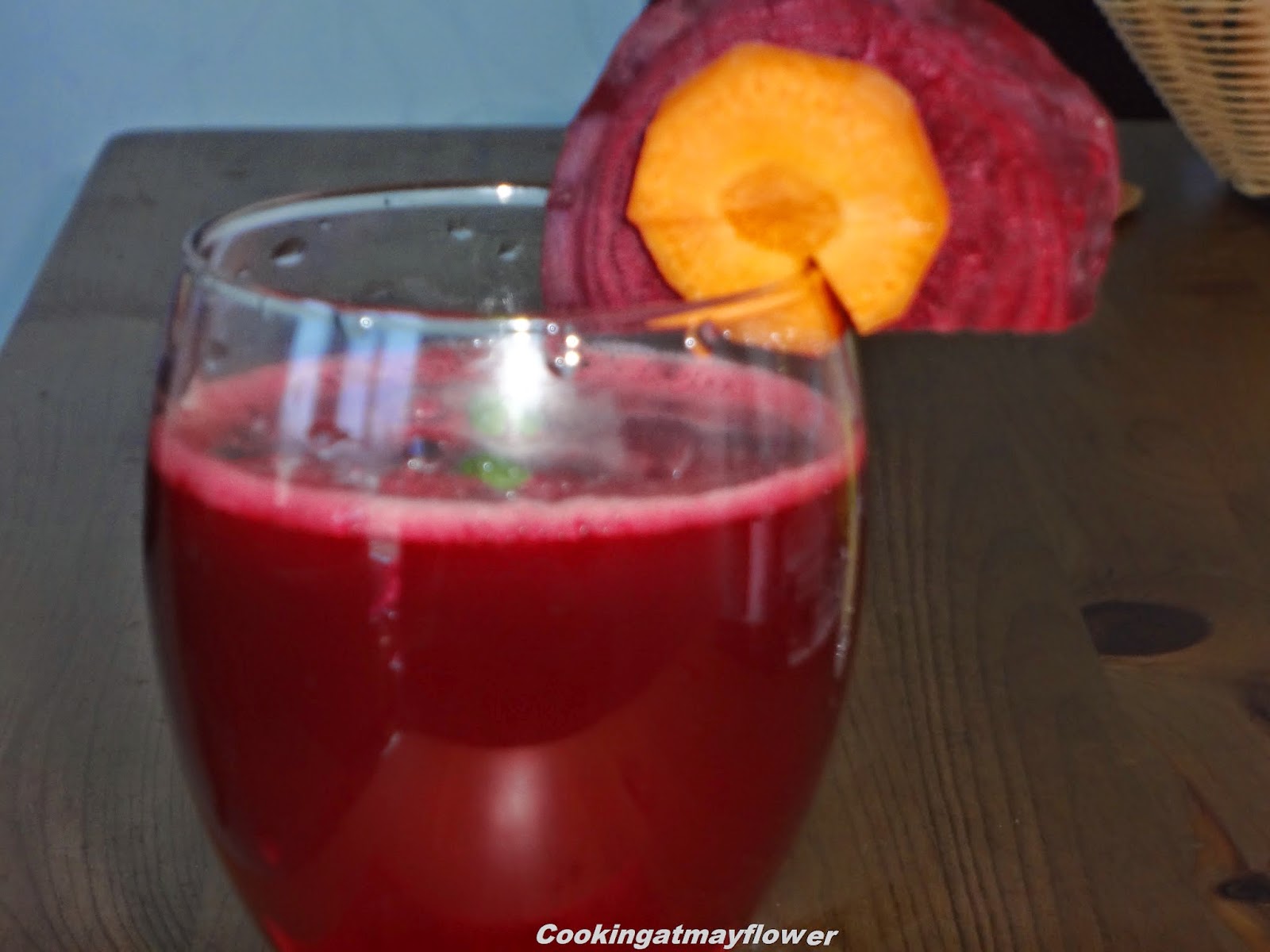 Excerpt taken from Human N health
This juice have the power of two vegetables and one fruit, all enriched with plentiful amount of lifesaving antioxidants. Apples contain nutrients like Vitamin A, B1, B2, B6, C, E and K, Folate, Niacin, Zinc, Copper, Magnesium, Potassium, Phosphorus, Iron, Calcium, Sodium and Manganese. Also the dietary fibers found in apples are very beneficial for health. Carrots contain a wide variety of vitamins such as Vitamin A, B1, B2, B3, B6, C, E and K, Folate, Niacin and Pantothenic Acid. There are minerals like Potassium, Calcium, Phosphorus, Magnesium and Selenium packed in it. One of the most important components found in carrots is beta-carotene. You can get the best of these nutrients by juicing the carrots. And the heart friendly Beetroots are enriched with nutrients like vitamin A, C, B-complex, potassium, iron, magnesium and copper. They contain anti-aging agents as well.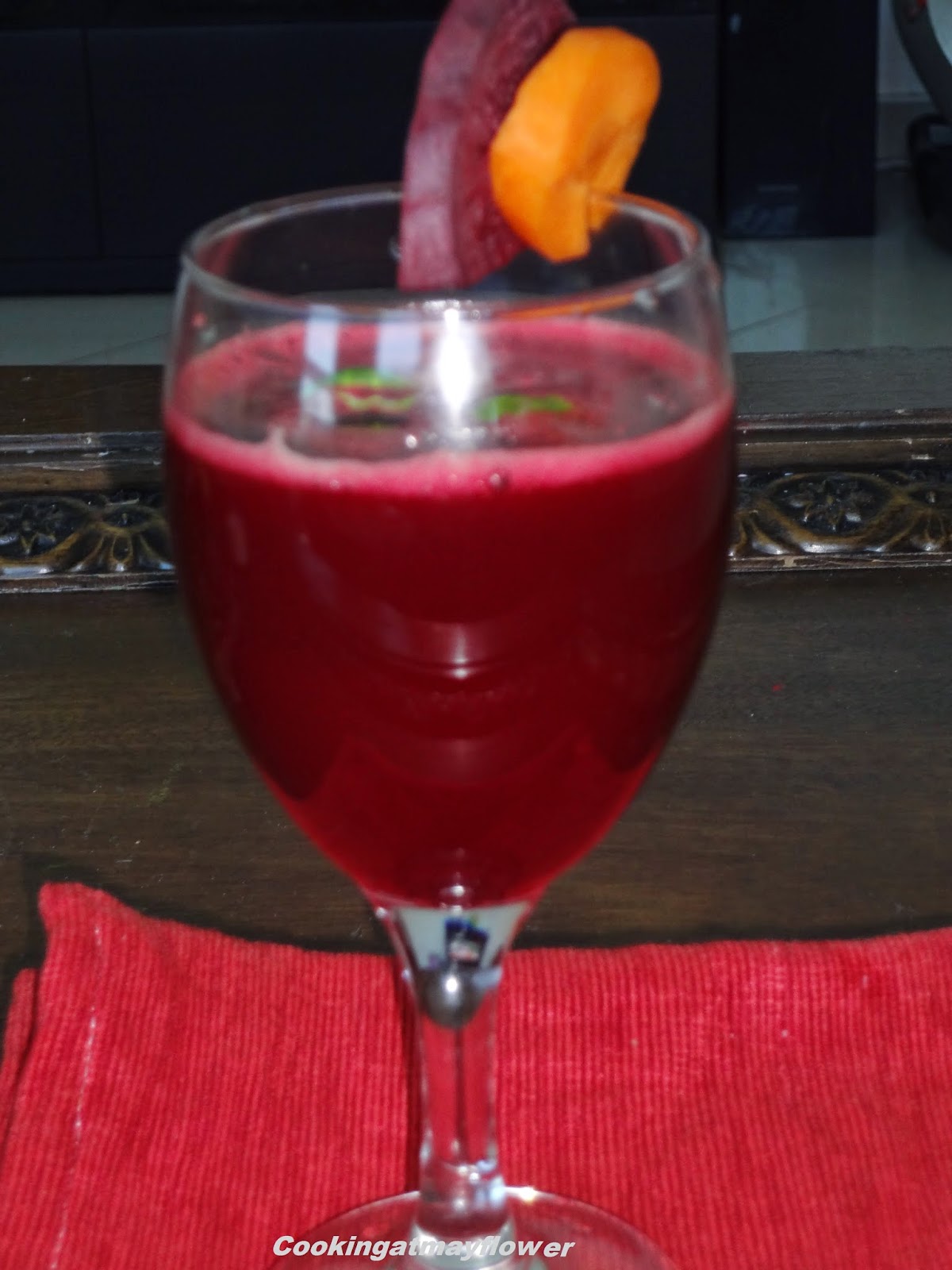 Ingredients


1) Carrot – 1 medium
Beetroot – 1 small
Apple – 1/2 of a apple




Lime juice – few drops ( Optional )
Mint leaves – for decoration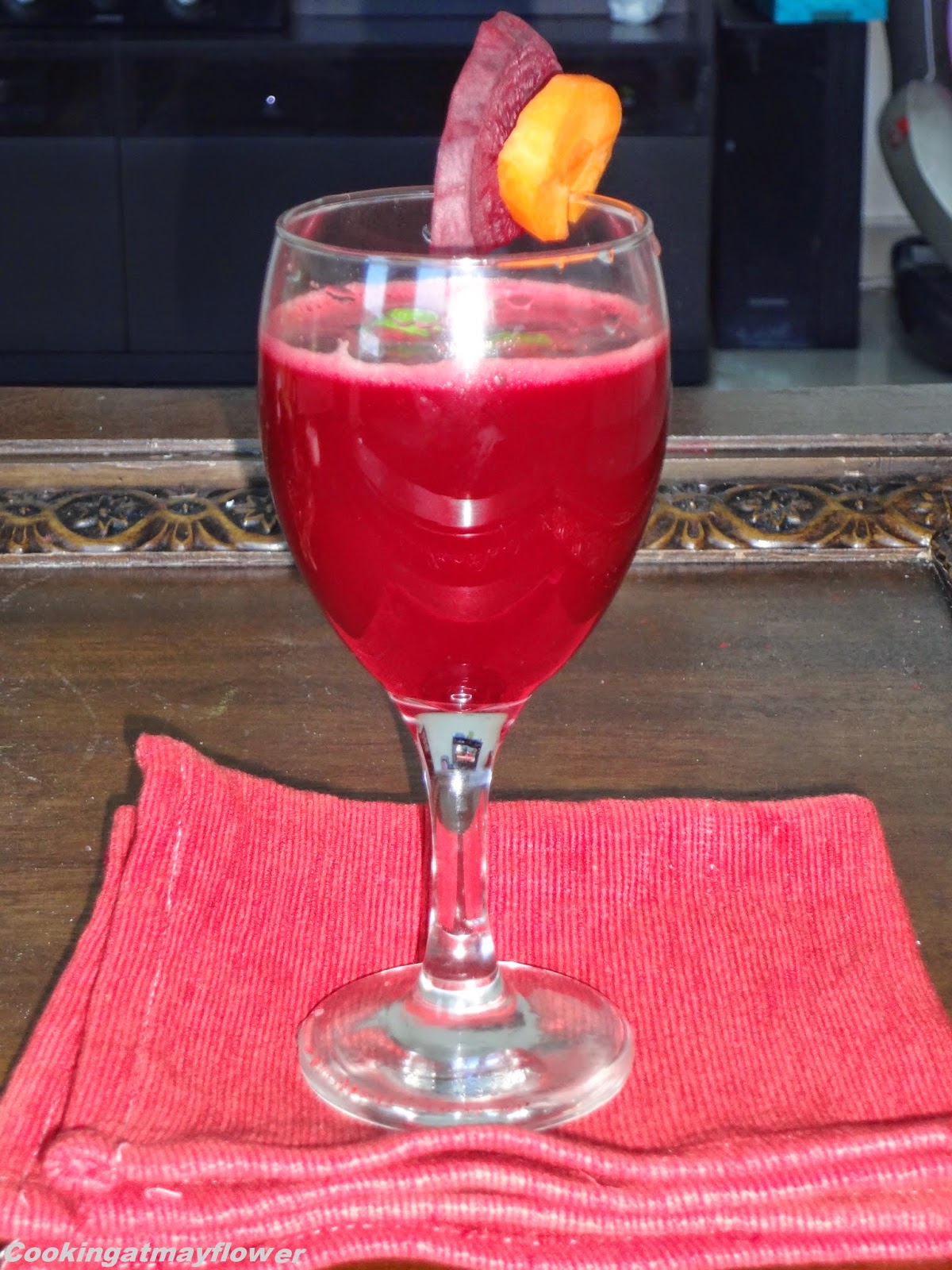 Method


Peel the skin of beetroot, apple, and carrot . Cut them into pieces.
Blend beetroot pieces, carrot pieces, apple in a blender. Pass through a sieve. Add few drops of lime juice if you like. Serve chilled with mint leaves.