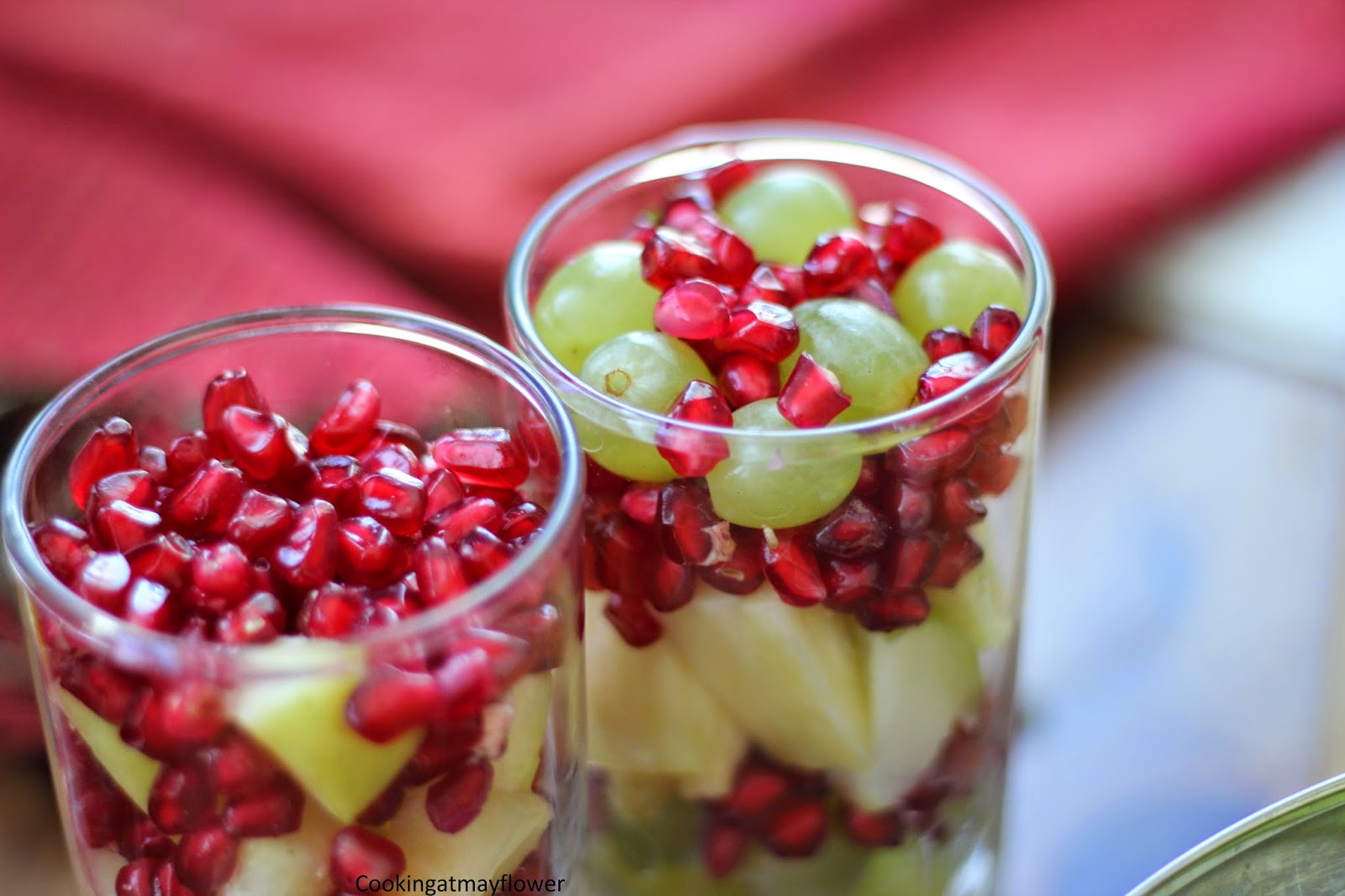 This is a milder version of fruit chaat perfect for the Christmas season for its colours, crunch, and freshness. Works as a great palate cleanser too when you have loads of food around Christmas table.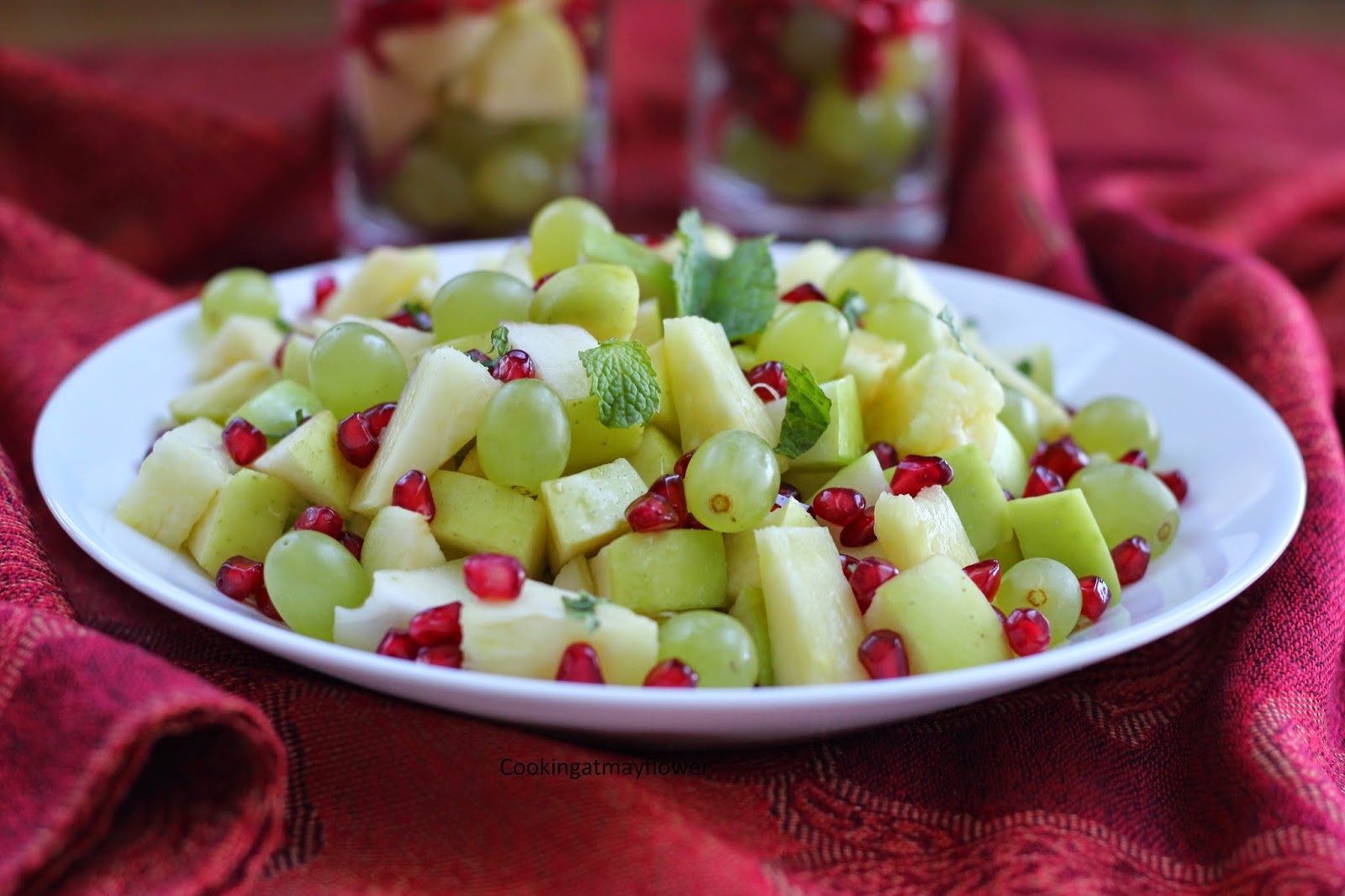 Ingredients


Green apples, chopped – 2 Nos.


Pineapple – 1 cup


Pomegranate – 1/4 cup


Green grapes – 1/4 cup


Lemon juice – 2 tbsp


Mint leaves, chopped – 2 tbsp


Sugar – 1 tbsp


Method



Toss all this ingredients in a bowl. Serve chilled with pita chips.