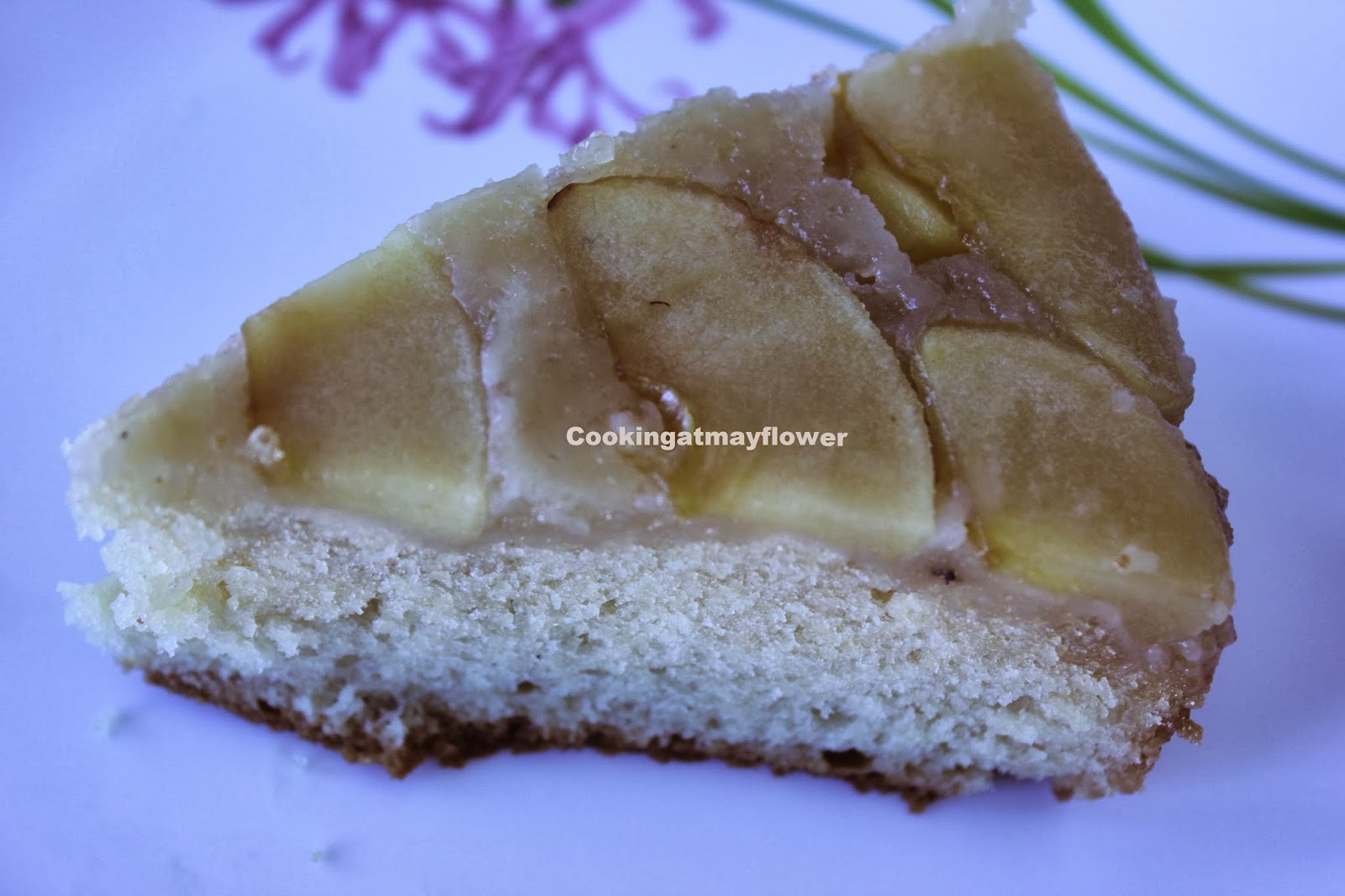 Recipe Source – Gayathri's cook spot


For apple layer


Apple – 2 medium size peeled cored and sliced.
Sugar – 1 cup
Water – 1/4 cup
Butter – 4 tbsp
For the cake


Maida / all purpose flour – 250 gms
Baking powder – 2 tsp
Baking soda – 1 tsp
Butter – 100 gm
Condensed milk – 1 tin
Cardamom powder – 2 cardamom crushed/ Vanila essance – 1 tsp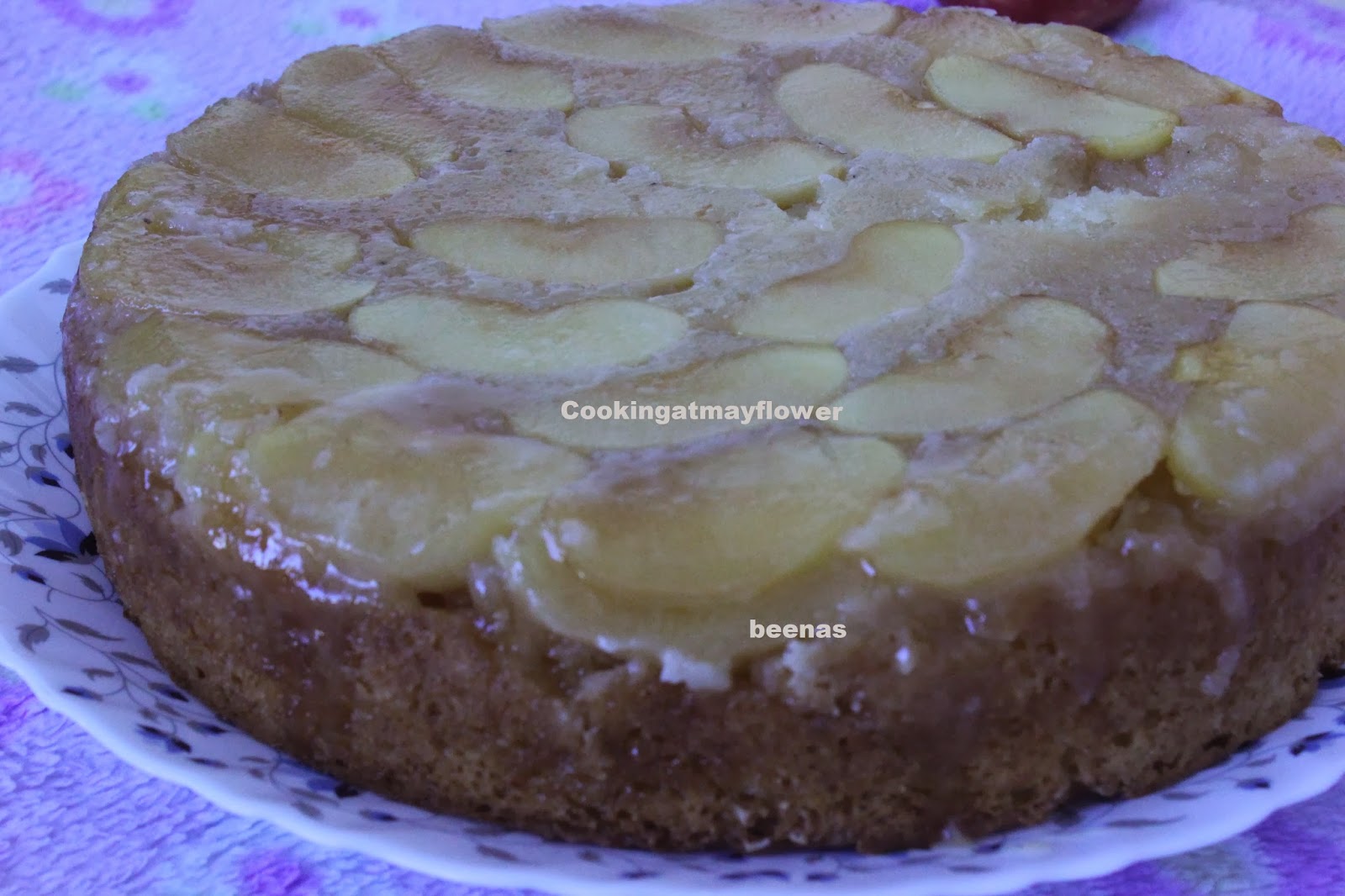 Method
Butter a 9″ round cake tin. Spread apple in a circular pattern.


Heat sugar and water in a pan and bring it to boil . Do not stir. When the sugar is completely melted and is boiling stir once, let it boil. The syrup starts to turn golden in colour. Remove from heat. Add butter by continuously whisking the mixture. When the butter is incorporated in to the caramel , pour it immediately
on the arranged apple. Preheat oven to 175 degree Celsius. now beat togeher butter and condensed milk until creamy. Mix flour, baking powder and baking soda. Add milk and essence to the butter mixture and beat until incorporated. Add the flour and using a spatula mix it gently to combine. pour the batter on top of the caramel. Bake for 40-45 minutes. Allow the cake to cool for 30 mins. invert the cake tin and serve the cake in slices.