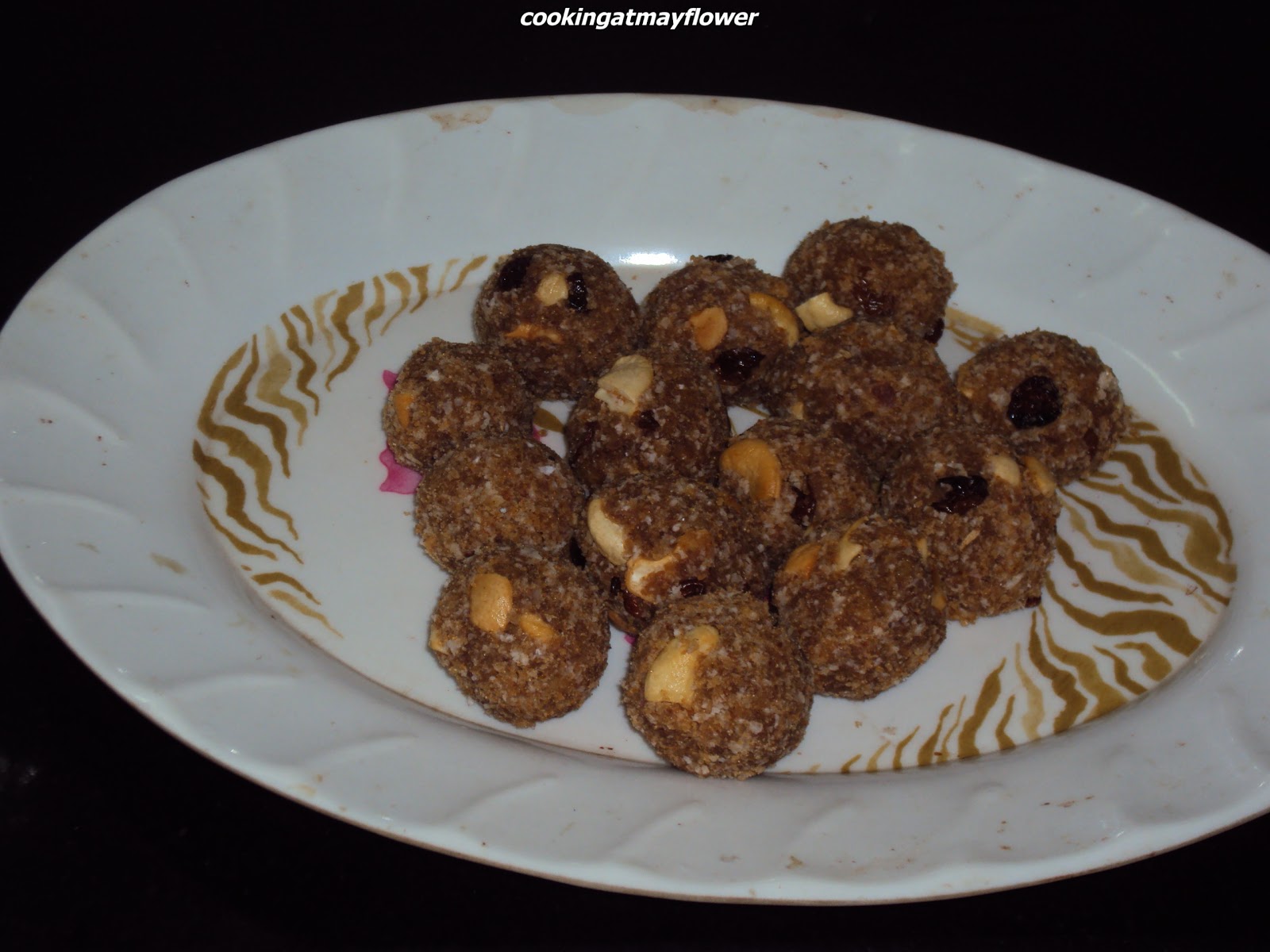 Rice ladoo / Ari unda are one of the traditional sweet of kerala. It is an easy simple sweet recipe with brown rice, jaggery, coconut, cardamom.
Ingredients
Matta rice / Kuthari – 1 cup
Grated coconut – 1 /2 of a coconut
White jaggery grated – 150 gm
Cardamom – 3 nos
Cashewnuts – 1 tbsp
Raisins – 1tbsp
Ghee – 1 tbsp
Method
Heat a pan and dry roast the rice on medium heat. When rice starts popping up in the pan, add whole cardamom.. Leave it too cool . Now grind this mixture ( roasted rice and cardamom ) till it becomes a powder. Mix jaggery and grated coconut to it and give a final grind ( just on whiz ) is enough.

In a pan, heat ghee, add cashew nuts and raisins. Now add the cashew nut-raisin to the above mixture. Mix well and make small balls.