Recipe – My own recipe
Ingredients
Ashgourd / Kumbalanga – 2 cups
Prawns – 200 gm
Onion – 1 medium
Tomato – 1
Green chillies – 2
Ginger chopped – 1 small piece
Turmeric powder – 1/4 tsp
Tamarind – small gooseberry sized (soak tamarind in little water)
Salt
To Grind
Grated coconut – 1 cup
Coriander powder – 2 tsp
Chilli powder – 2 tsp
Turmeric powder – 1/4 tsp
Garlic – 2 cloves
Cumin seeds – 1/4 tsp
To temper
Mustard seeds – 1 tsp
Shallots – 2 tbsp
Red chillies – 2 nos
Curry leaves
Coconut Oil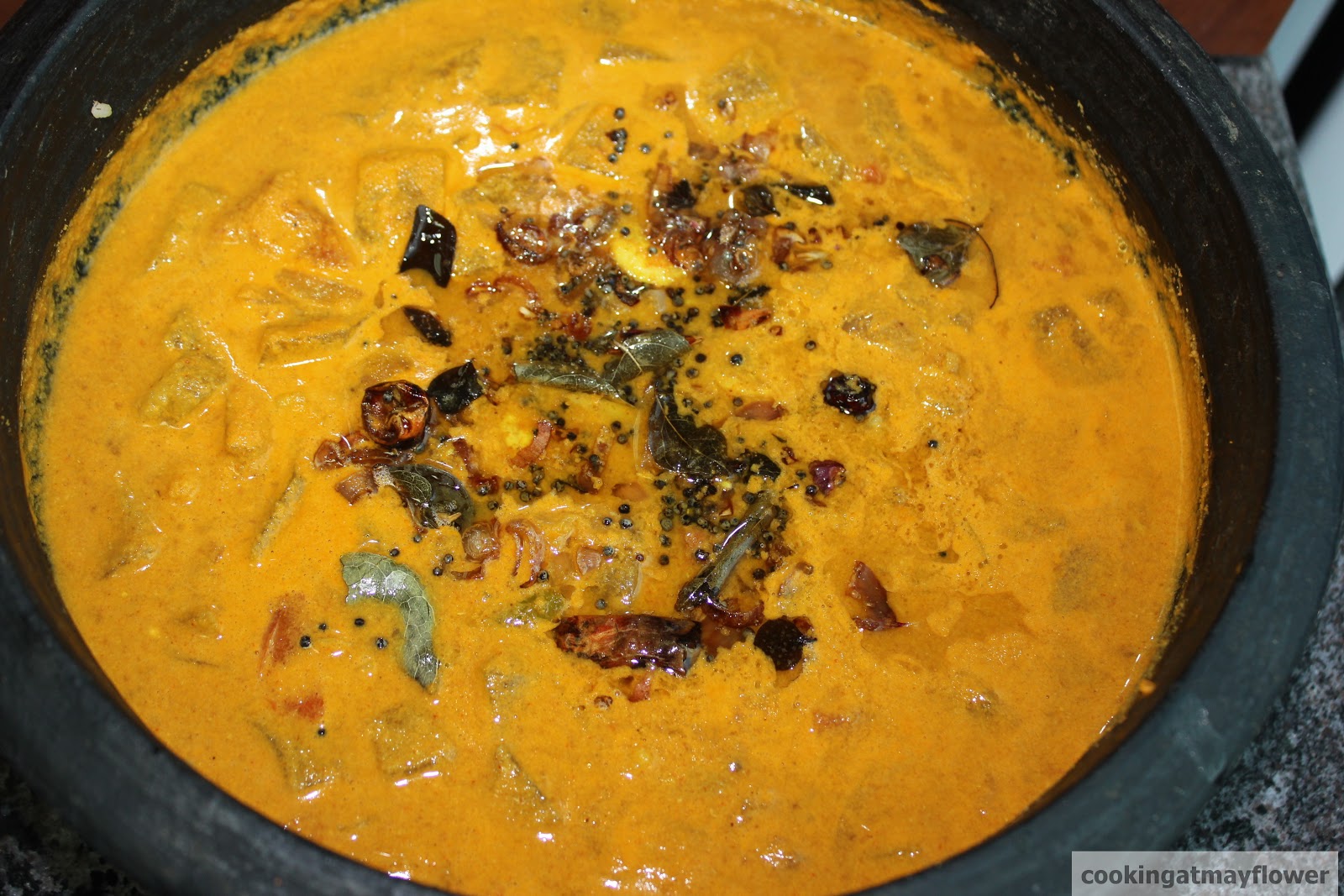 Method
Grind coconut, coriander powder, chilli powder, turmeric powder, garlic, and cumin seeds. Set aside ground paste.
Cook ashgourd, prawns, onion, tomato, green chillies, ginger, salt, and turmeric powder along with little water. When it is cooked, add ground paste and cook. When the raw smell leaves, add tamarind water. When it starts to boil, lower the flame, and allow the gravy to thicken. When the gravy thickens, switch off the stove.
Heat oil in a pan. Allow mustard seeds to splutter. Add shallots and dry red chillies. When the shallots turn brown in colour, add curry leaves. Pour this over curry
Serve hot with rice.