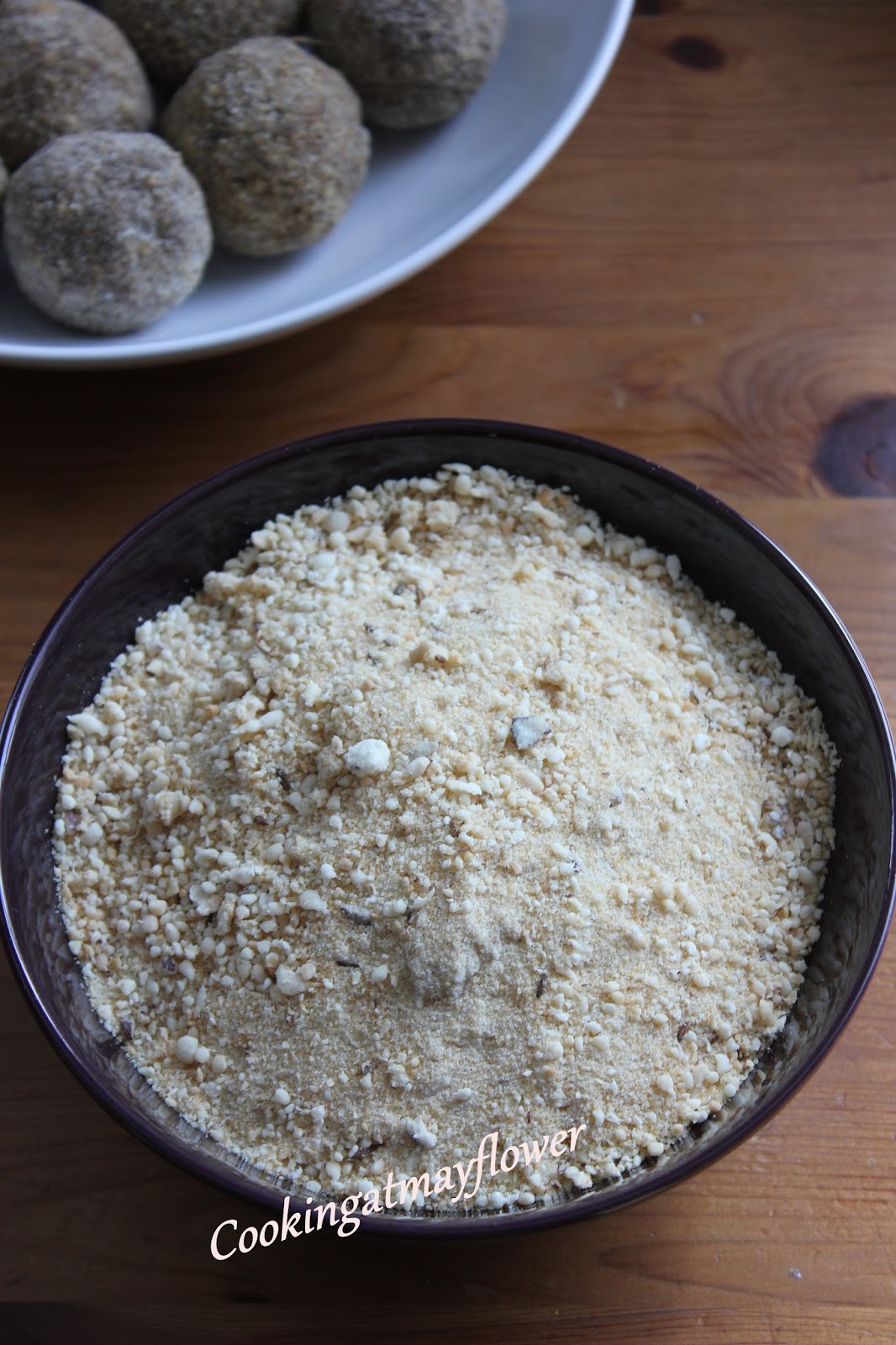 Avalosu Podi is a popular teatime snack from kerala and a Christmas time favorite. It is a traditional
snack made with rice and grated coconut. Other famous christmas snacks are Achappam, avalose unda, kuzhalappam, diamond cuts, kulkuls, etc.
Ingredients
Raw rice – 1 kg
Grated coconut – 6-8 cups (2 whole coconuts, grated)
Cumin seeds – 2 tsp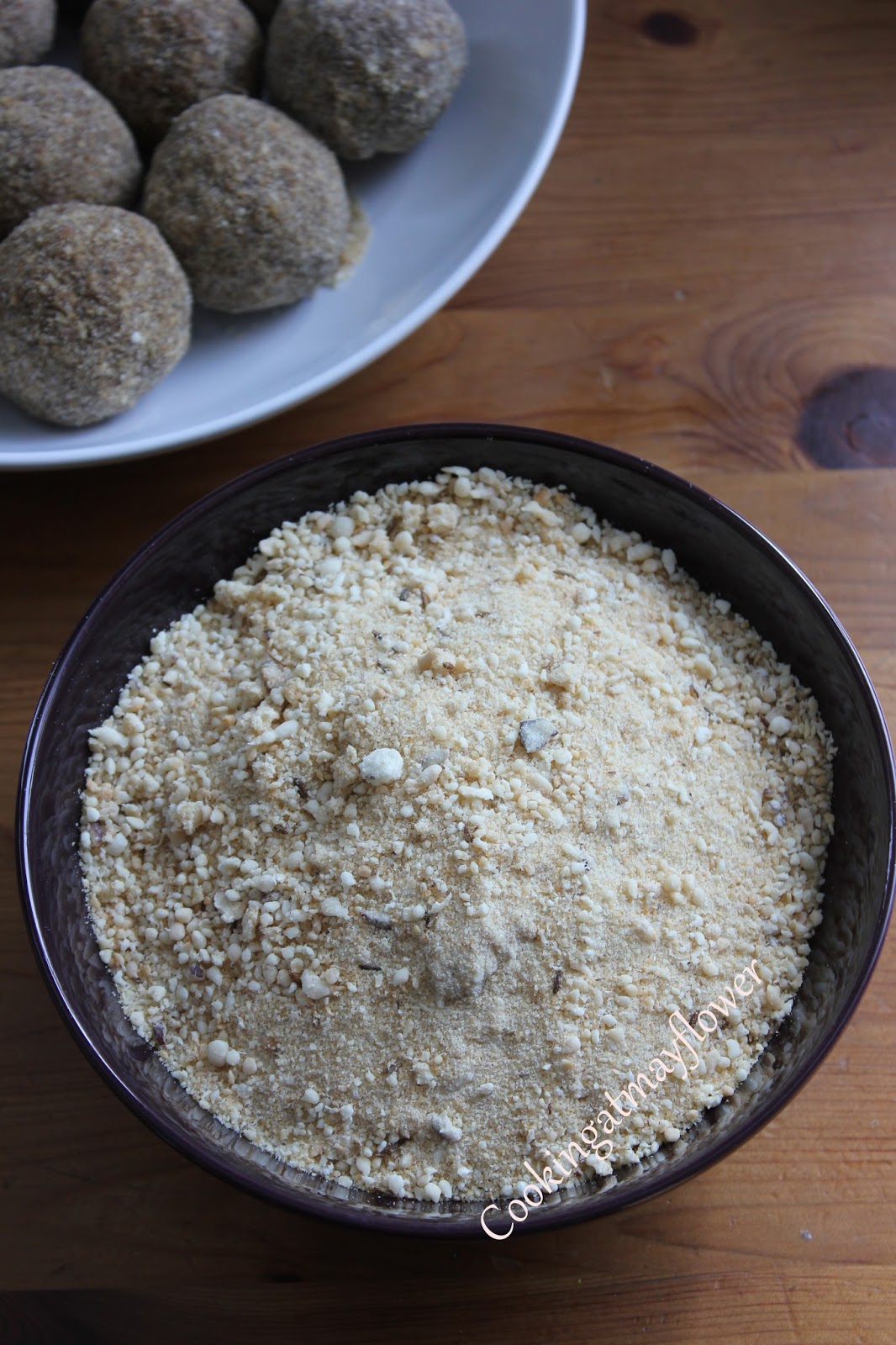 Method
Soak raw rice for 3-4 hours. Drain the water completely. Grind it to make a coarse powder like puttu podi. In a vessel, mix ground rice flour, grated coconut, cumin seeds and little salt. Using your hands mix the above mixture well. Keep for 1/2 to 1 hour.
Heat a wide and heavy bottom pan. Add the above rice coconut mixture to the pan. Fry on medium heat stirring continuously. It will take about 30-45 minutes to get it done. You have to stir continuously to avoid getting it burned, When the mixture turns light brown in colour, switch off the stove. Transfer this from the stovetop. Leave this to cool down. Then transfer this to an airtight container.
Avalosu Podi is eaten with ripe banana mashed and a sprinkle of sugar.
Avalosu Podi is used to make avalos unda, which is a mix of avalosu podi with jaggery or sugar.