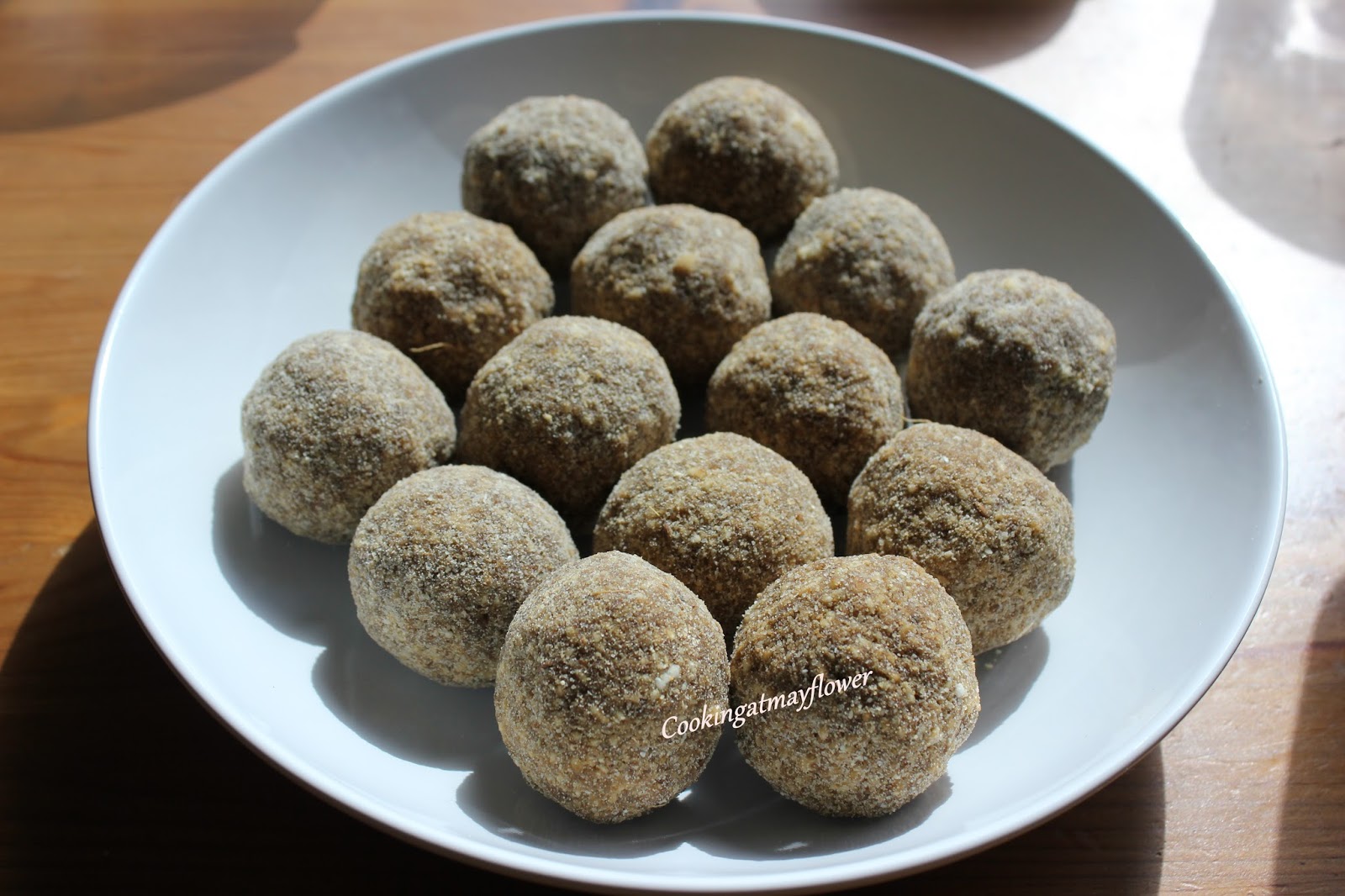 Avalosunda is a traditional Christian snack from Kerala, which is served during Christmas and on weddings.
Ingredients
Avalosu podi – 1 kg
Jaggery – 1/2 kg
Cardamom powder – 1 tsp
Ginger powder- 1 tsp
Water – 1 cup
Method
Keep aside 1 to 1 1/2 cups of avalose podi from 1 kg for rolling.
In a pan, add jaggery with one cup of water and cook until the jaggery melts. Now pass through a sieve to remove any impurities in the jaggery syrup.
Now place the jaggery syrup on another pan (uruli) and reduce the syrup to one thread consistency. Add cardamom powder and ginger powder. When it comes to a boil, add 3/4th of avalose podi prepared before. Stir well and switch off the stove. Now roll this into balls when it is still hot (this is very important, otherwise it is difficult to roll). If the mixture has become cold, place this on to the stove and reheat. Roll the prepared balls into 1 to 1 1/2 cups of avalose podi, which is kept aside.
Place this in airtight containers to keep it fresh.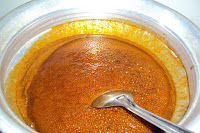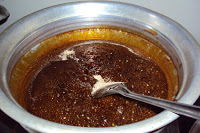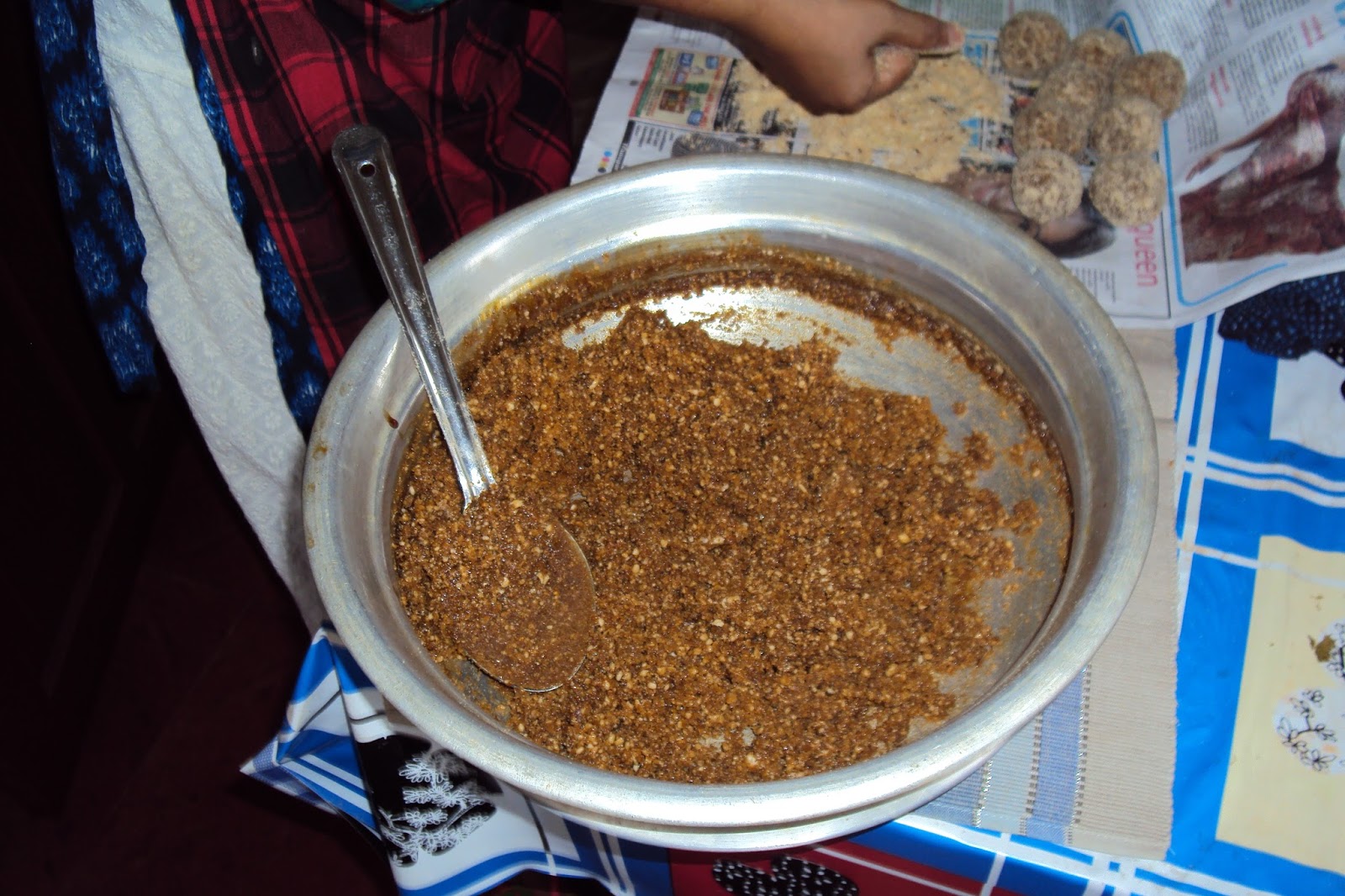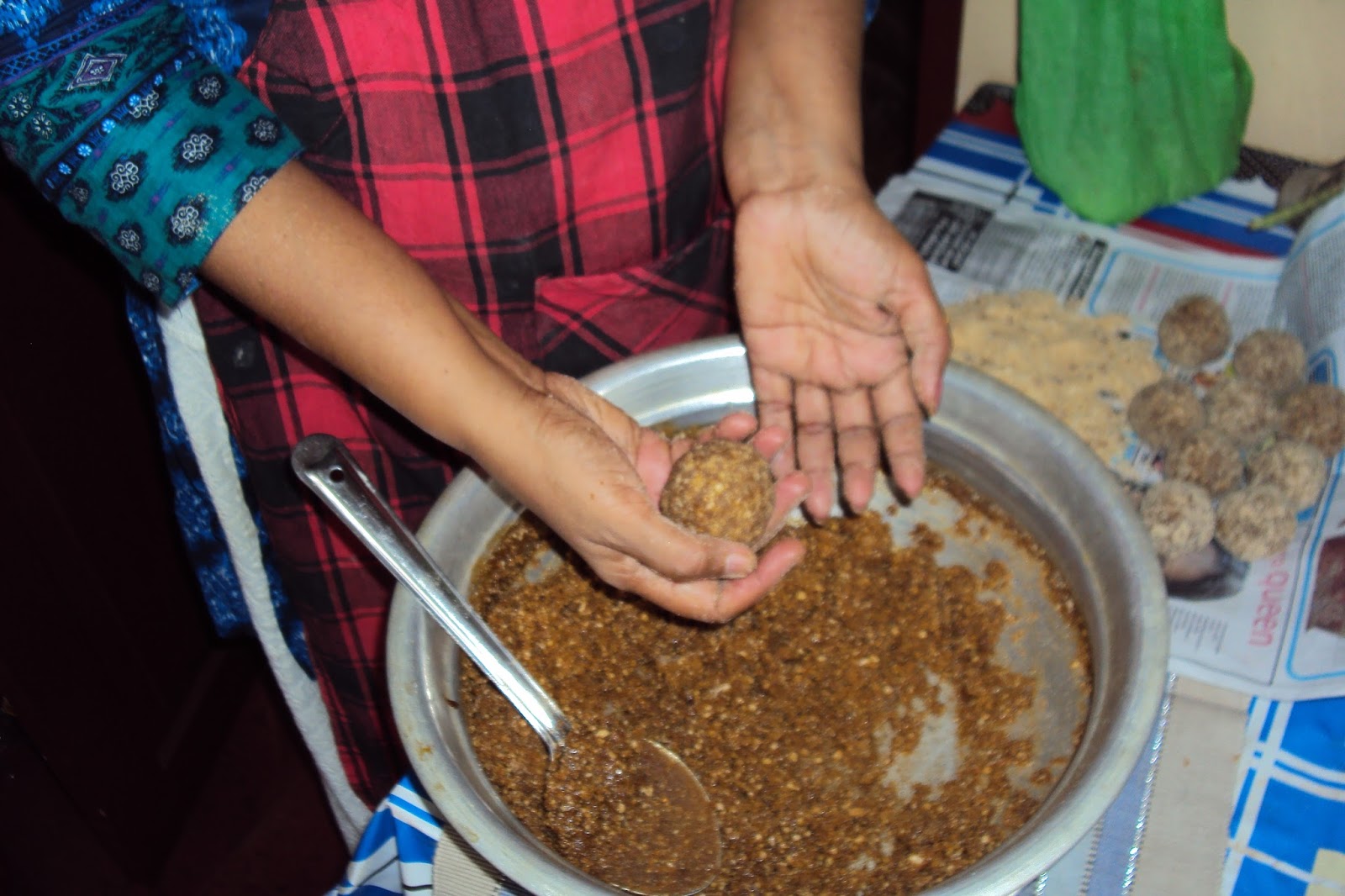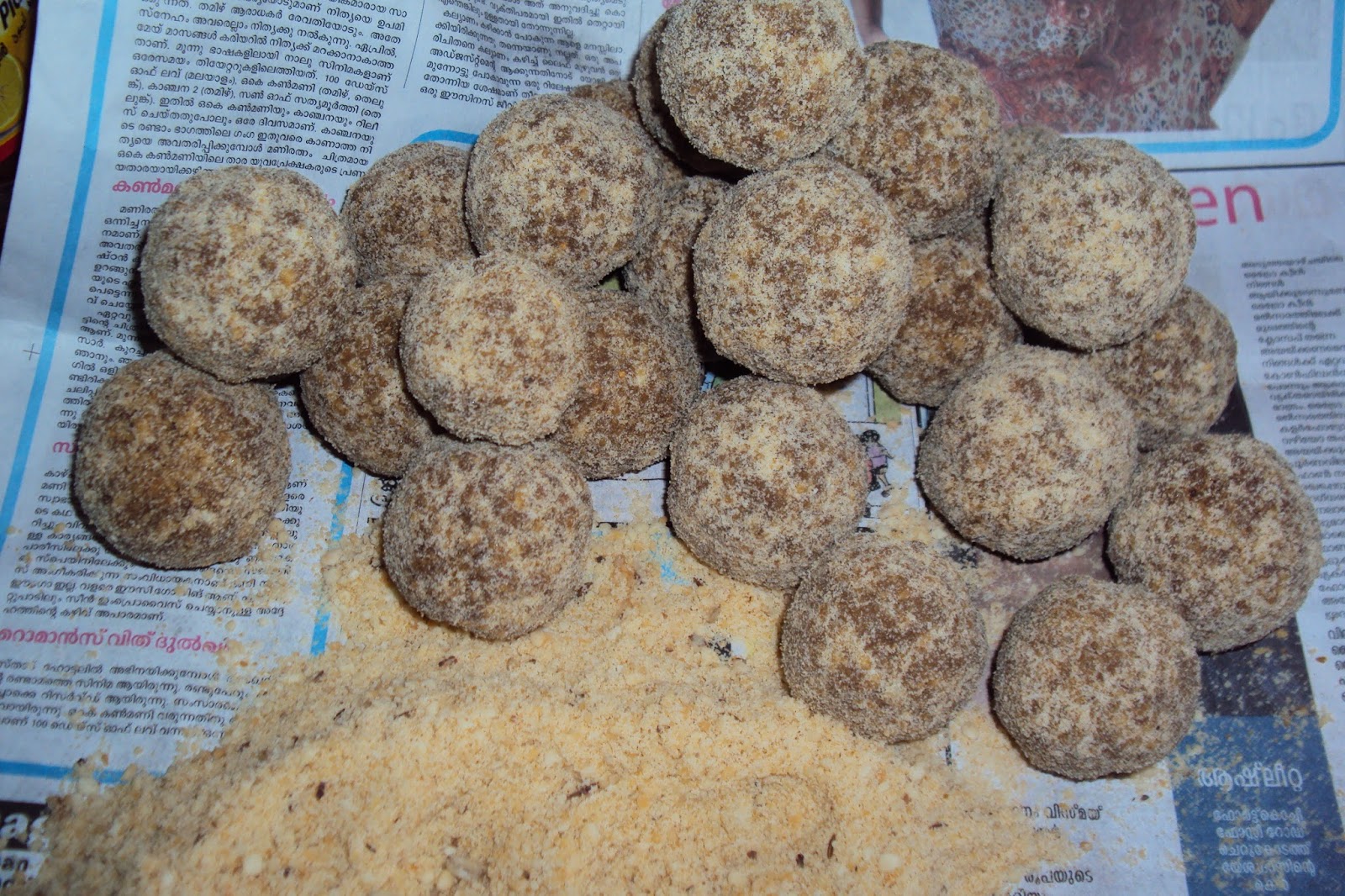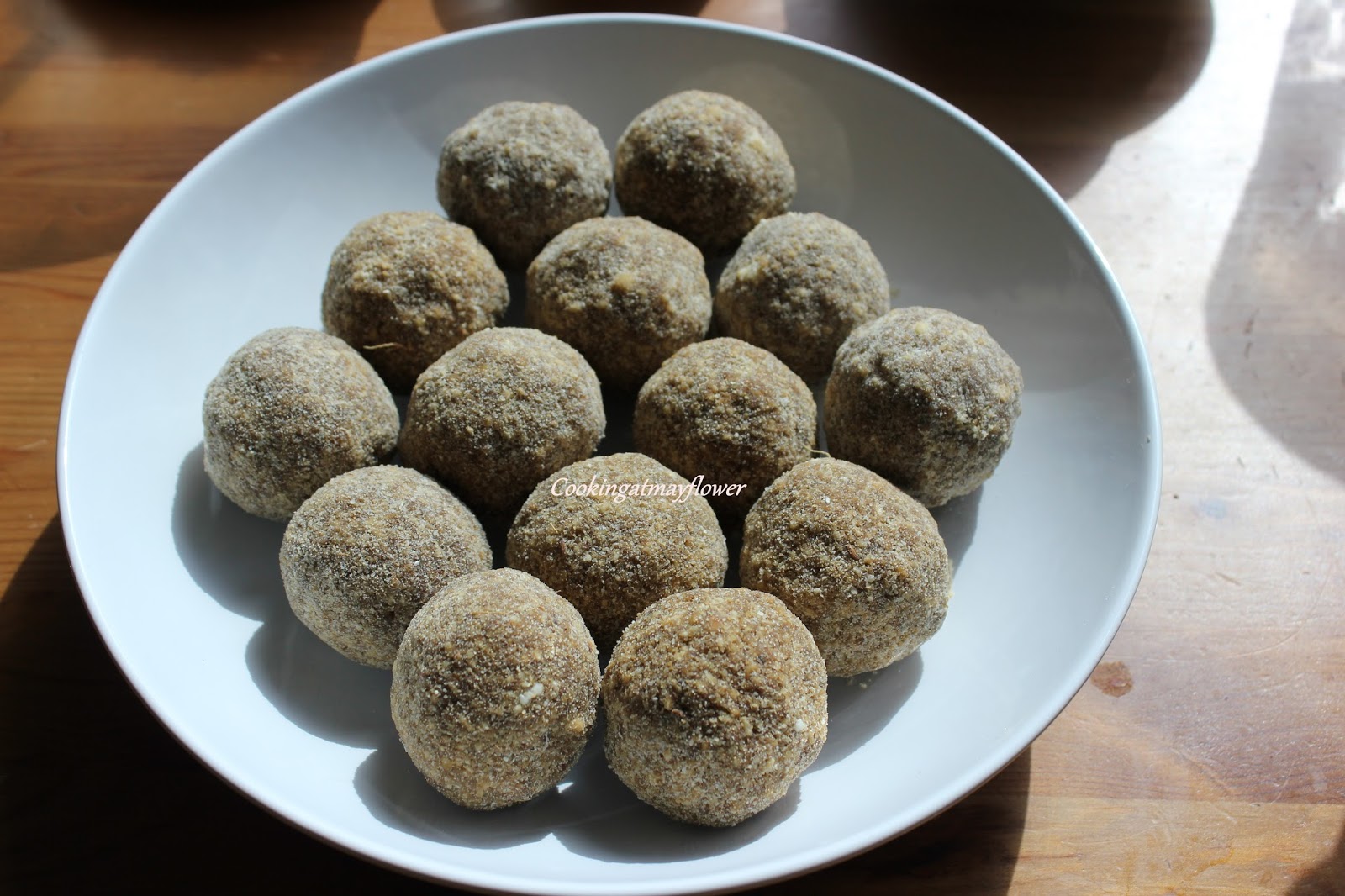 .