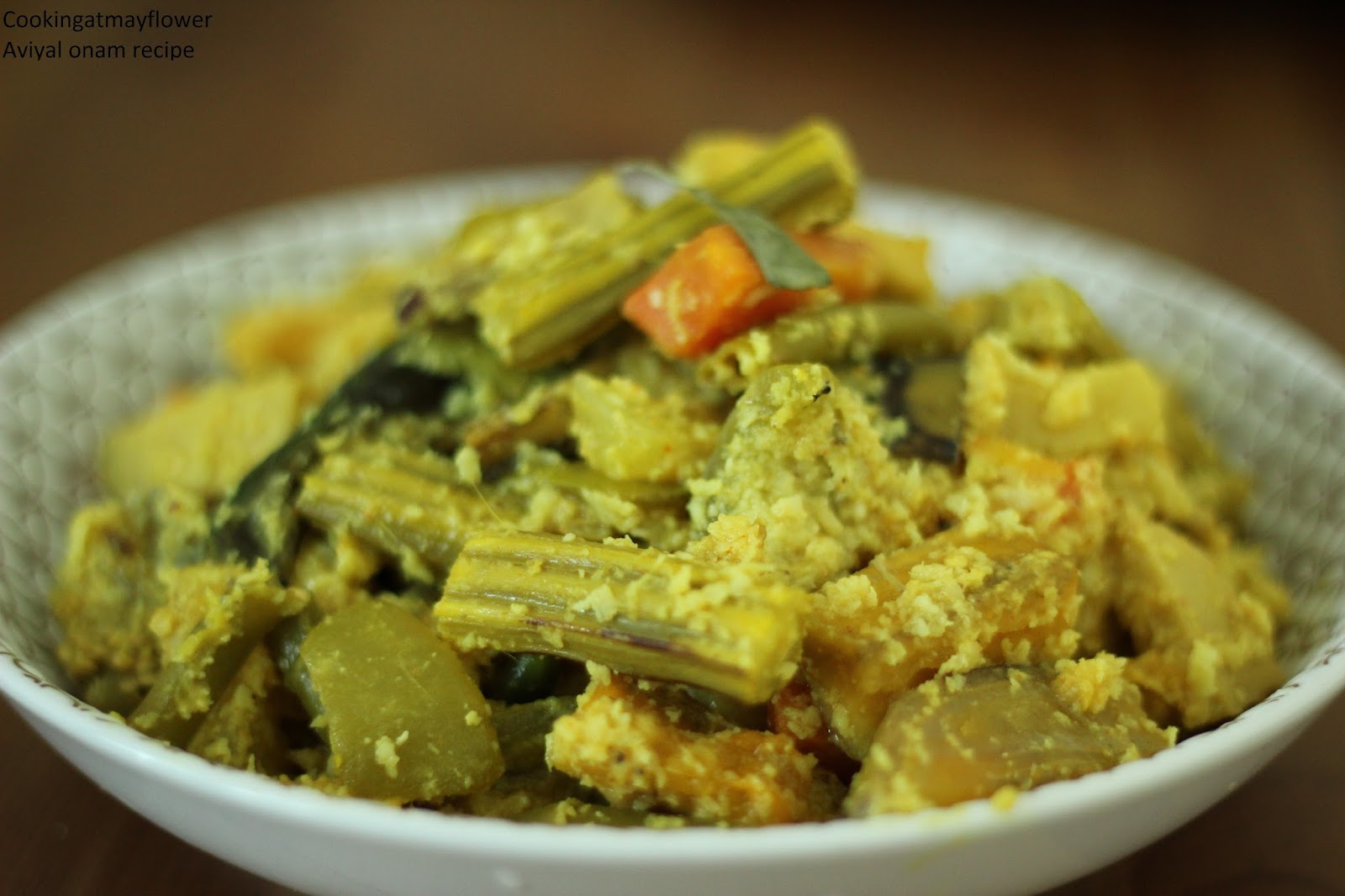 Ingredients
Chopped vegetables – Yam, raw plantain, drumstick, snakegourd, carrot, beans, etc. – 3 cups
(Any vegetables of your choice)
Grated coconut – 1 cup
Green chilli – 4 no.
Cumin seeds – 1 /2 tsp
Curd – 1 /2 cup
Salt – to taste
Curry leaves – 2 stalks
Coconut oil — 1 tbsp
Chilli powder – 1/2 tsp
Turmeric powder – 1/4 tsp
Curd – 1/2 cup (you can use raw mango or tamarind). if using raw mango, cook along with the vegetables.
Method
Heat 1 tbsp oil in pan. Add all the vegetables, turmeric powder, chilli powder and saute for 2 minutes. Now add little water, close the lid and allow the vegetables to cook in low heat. Grind grated coconut, cumin seeds, and green chillies to make a coarse paste. When vegetables are all cooked, add the ground mixture to it and add salt. Keep it for 2 minutes. After that add curd to it. Now add coconut oil and curry leaves. Mix well. Switch off the fire.