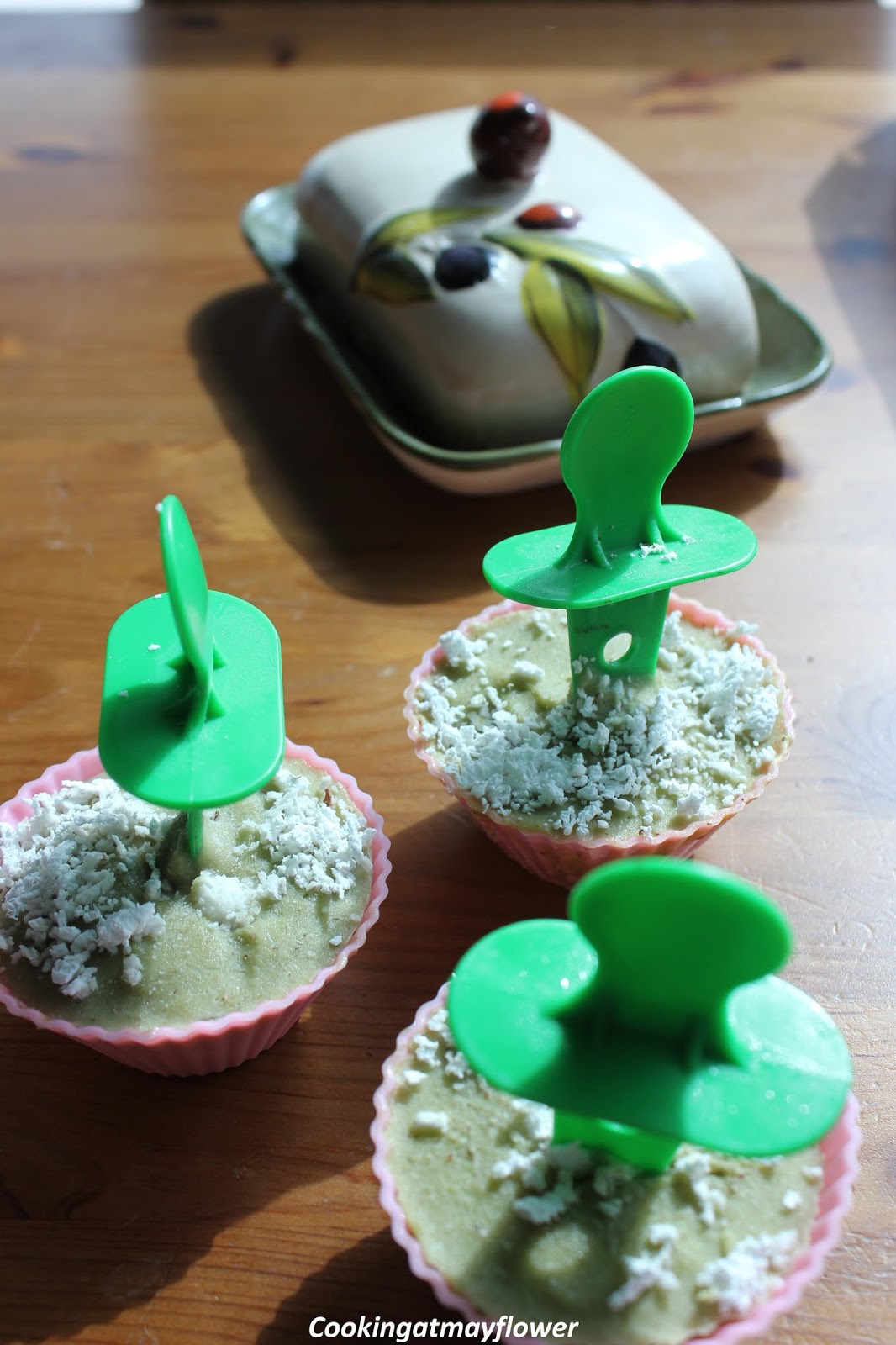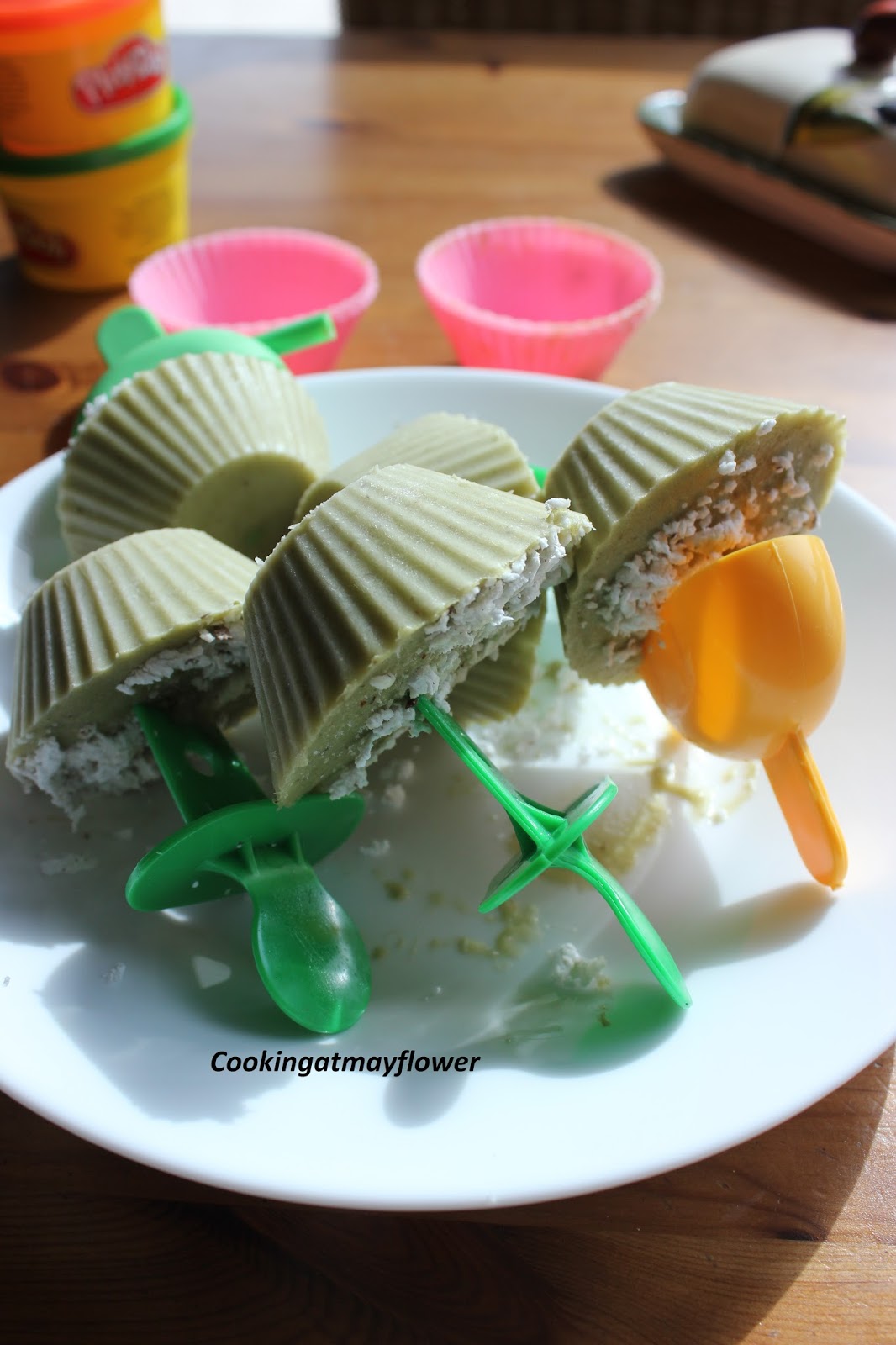 Ingredients


Fresh ripe avocado, sliced and pitted – 1 large


Thick coconut milk – 1 cup


Honey – 2 tbsp


Sugar – 2 tbsp ( optional)


Lemon juice – 2 tbsp


Shredded coconut – 1/4 cup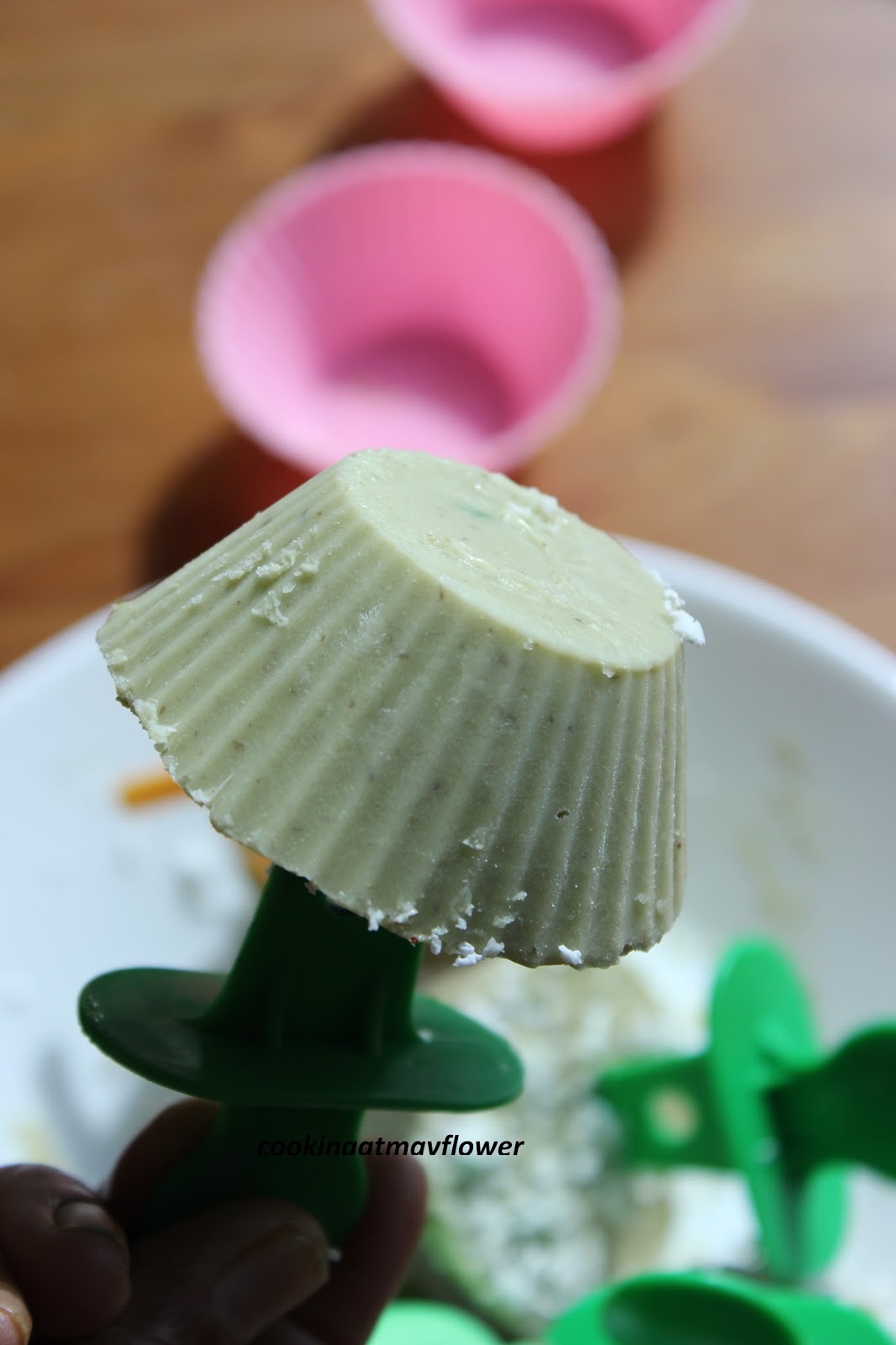 Method


In a blender, add avocado, coconut milk, honey, sugar, and lemon juice, Blend together to make a smooth paste,


Pour into cupcake liners. Place in a freezer until firm, but not frozen for about 30 minutes to 1 hour.
Insert popsicle sticks and sprinkle some shredded coconut into each cup.


Return to freezer for about 4 hours until firm.