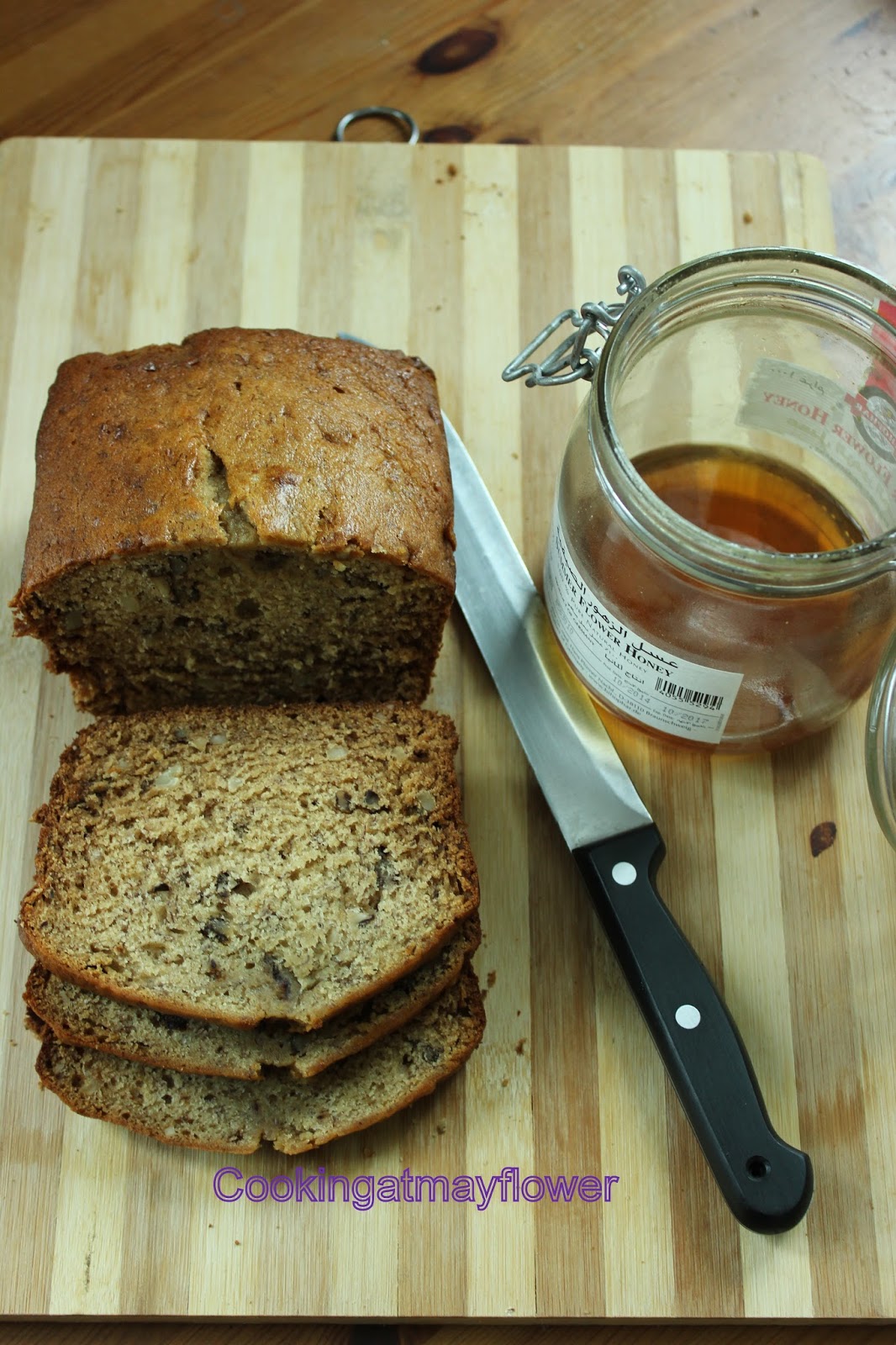 Ingredients
All purpose Flour – 2 1/2 cups
Baking powder – 2 tsp
Baking soda – 3/4 tsp
Salt – 1 tsp
Ripe banana, mashed – 3 nos
Milk – 1/4 cup
Honey – 1/2 cup
Butter – 1 stick
Sugar – 1/2 cup
Eggs – 2 nos
Walnuts chopped – 1 cup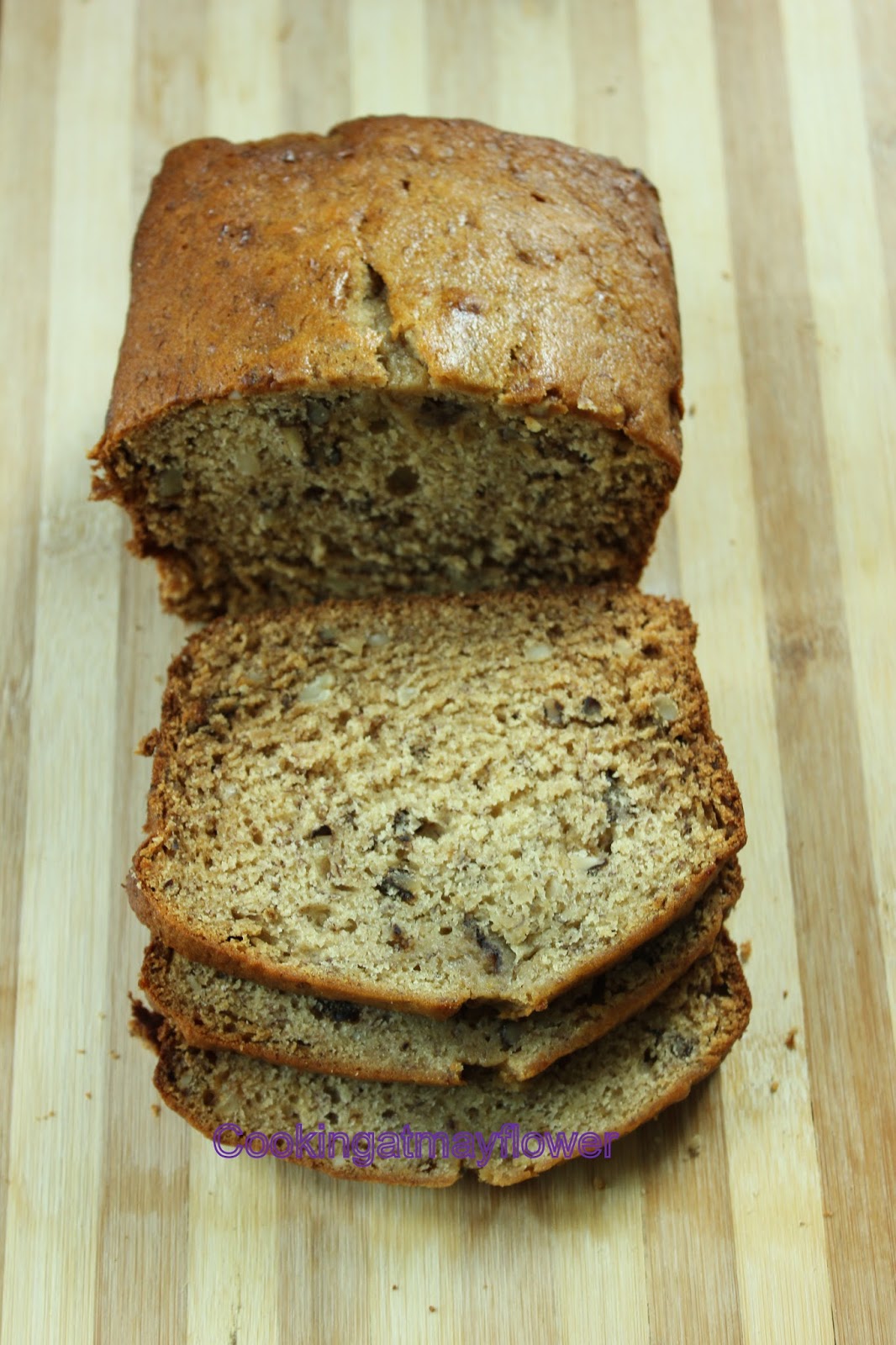 Method



Preheat oven to 180 degrees. Grease a 9 x 5 inch loaf pan.
In a bowl, sift together flour, baking powder, baking soda and salt. Set this aside.
In another bowl, combine banana, milk, honey and vanilla. Set this aside.
In a bowl, beat butter and sugar until it is pale and fluffy. Add eggs one at a time and continue beating. Alternatively, add flour mixture and banana mixture. Beat until well blended.
In a small bowl combine nuts with remaining 1 tbsp flour. Mix well and add this to the batter.
Pour the prepared batter into the loaf pan. Bake until a toothpick inserted in center of bread comes out clean. It will take anywhere from 1 hour to 1 hour 10 minutes. Cool on a wire rack for 10 minutes.
Remove the bread from the loaf pan. Cool completely on wire rack. Slice and serve.
,