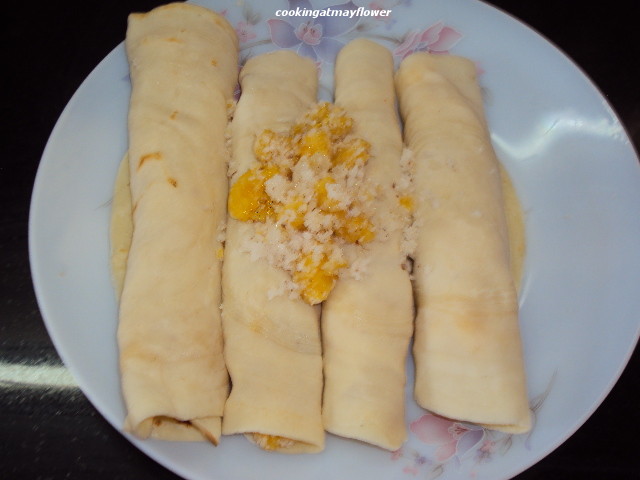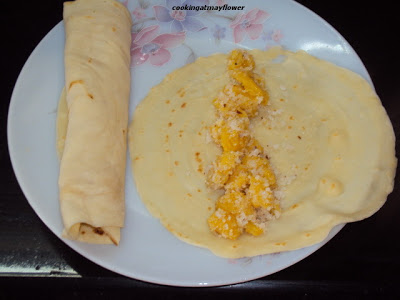 Ingredients


1)Maida – 1 cup
Salt – a pinch
2)Water – 1 /2 cup
3)Egg – 1 no
4) Ripe plantain/ethappazham cooked and chopped – 1 cup
5)Grated coconut -1 /2 cup
Sugar – 3 tabs
Cardamom powder- 1 /4 tsp


Method


Mix grated coconut, sugar. cardamom powder, chopped banana and keep aside.


Mix maida and water without any lumps. Beat the eggs well and mix to the batter. This batter should be in the consistency of dosa batter. Now make pancakes out of this batter in a pan. When the pancake is ready, keep the ethapappazham mix into this and roll it well. Banana pancake is ready. This is good for children who is preparing for exams.