An easy wine recipe with small banana, which uses only 3 ingredients. If you have some leftover banana on your hand, try this recipe
.
Ingredients
Banana cut into pieces ( palayamkodan pazham ) – 15-20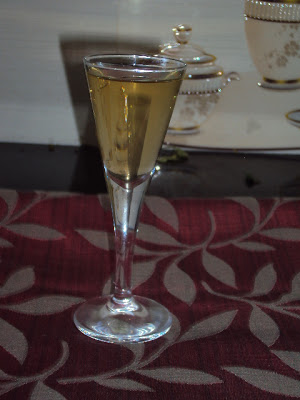 Method
In a ceramic jar/bharani, add banana, sugar, yeast and water. Mix well. Close the jar with a lid. Secure the mouth of the jar with a lid. Next day, open the jar and stir well. For 10 days, mix the contents in the jar. On 11th day, open the jar and pass the contents through a sieve. Now pour the liquid on to a bottle. Liquid will look cloudy. Keep the bottle undisturbed for 2-3 weeks. Here I have opened the bottle after 3 weeks. Now banana wine is ready and looks clear.
You can serve banana wine.