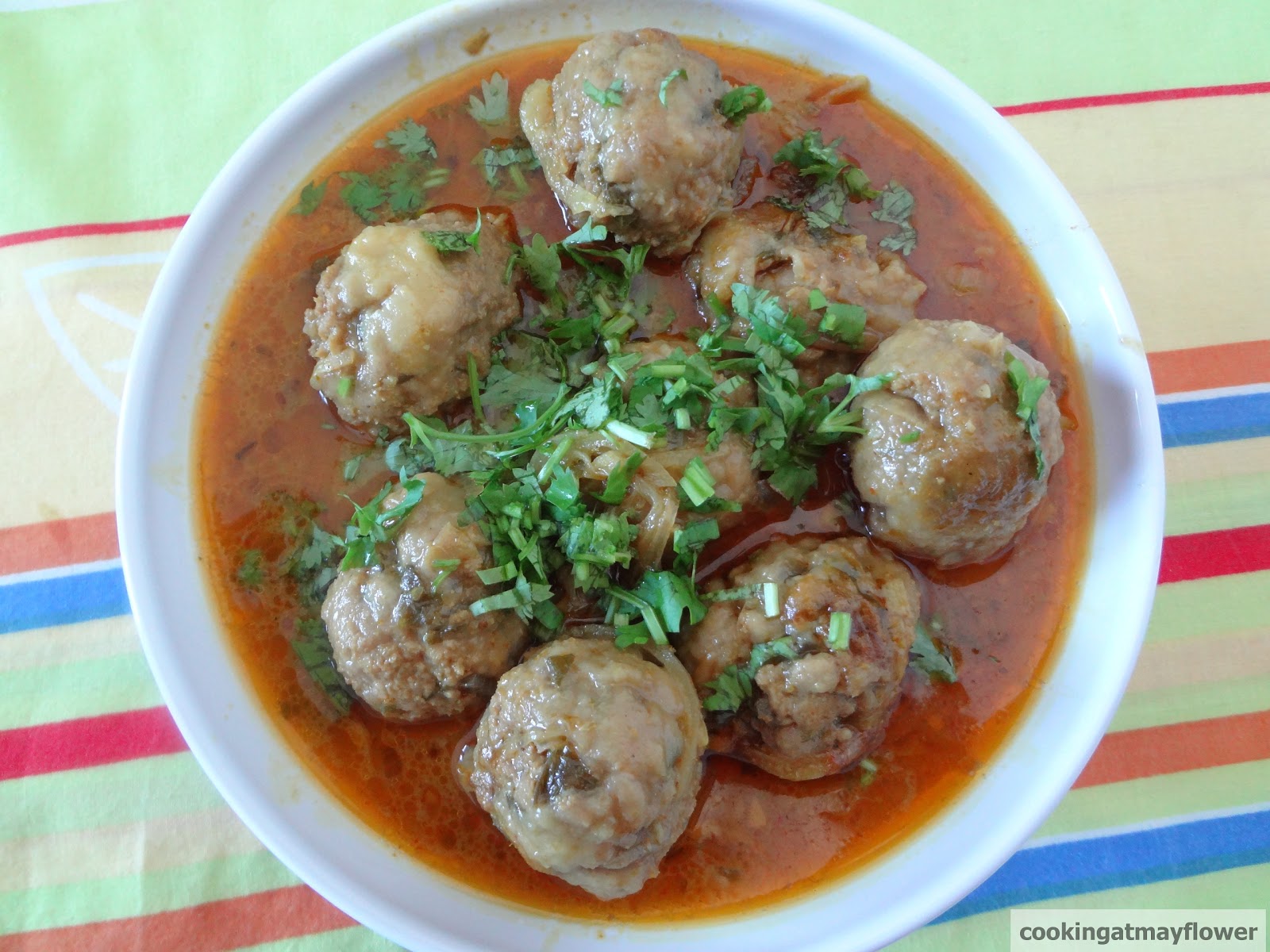 Ingredients
1) Beef minced -1/2 kg
Onion finely chopped – 1 no
Mint leaves chopped – 3 tbsp
Salt to taste
2) Maida – little
3) Coriander powder- 2 dstsp
Chilli powder – 1-2tsp
Cardamom – 4 nos
Cloves – 4 nos
Cinnamon – 2 inch piece
Fennel seeds – 1 tsp
4) Ginger chopped -1 piece
Garlic chopped – 2 tbsp
Green chillies – 4 nos
Thin coconut milk – 2 cups
Thick coconut milk – 1/2 cup
5) Oil as needed
7) Onion cut into lengthwise – 1 no
8) vinegar – 1 tbsp
salt
Directions
Mix no 1 ingredients well your hands and make lime size balls. Sprinkle maida in a plate and keep the meat balls in it. Grind no 3 ingredients and no 4 ingredients and keep aside.
Heat oil in a pan, saute onion. When the raw smell of onion leaves, add ground no 4 ingredients. Saute them for 1 minute. Now add ground no 3 ingredients. Saute them well. When the masala starts to leave oil, add thin coconut milk, vinegar, and salt. Boil them. Add meatballs and cook them with the lid on (care should be taken not to break the meatballs). When the meatballs are cooked, add thick coconut milk. Switch off the stove and serve hot decorating it with some coriander leaves.
Beef ball curry can be served with rice, appam, and chapathis.