Pickled beef has a distinct flavour and colour. Kindly note that for the recipe given below, the pickle should be bottled and refrigerated as only minimal oil and zero preservatives are used. Take care not to use wet spoons when serving the pickle.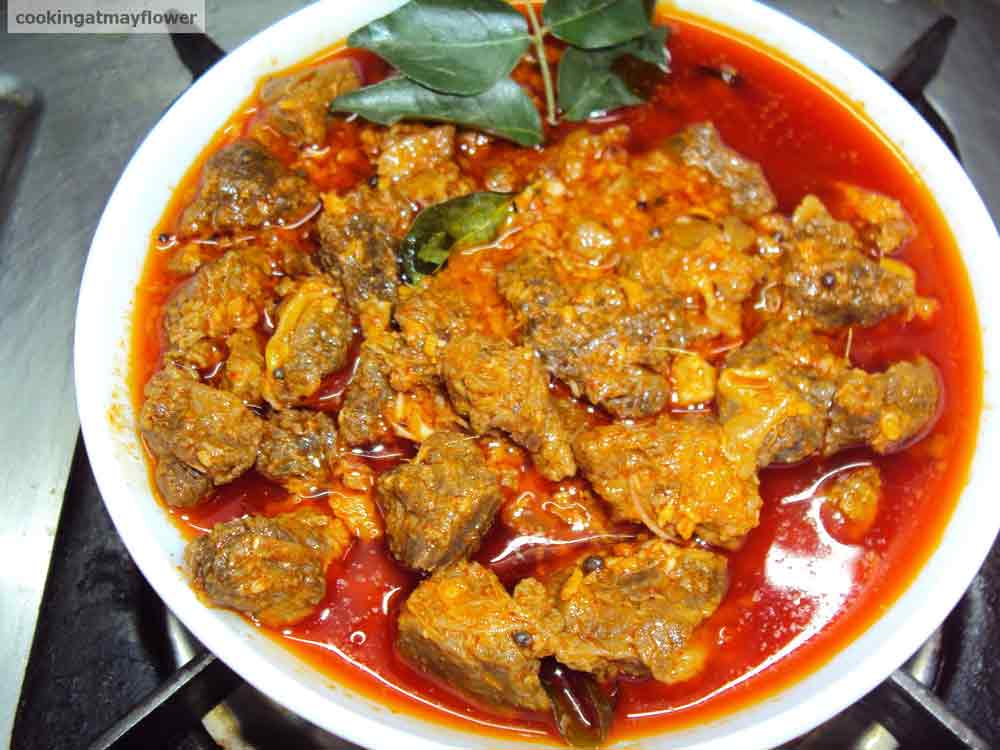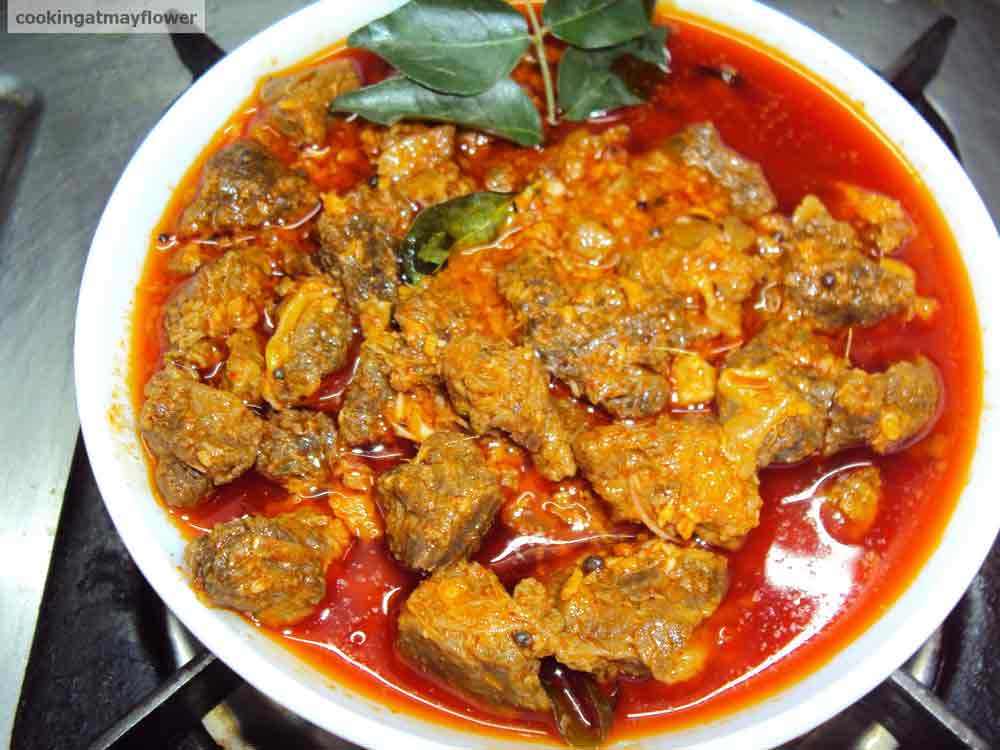 Ingredients
Beef – 1kg cleaned, cut in to 2cm pieces, washed and drained.
Coconut oil – 1 cup
Gingili oil – 1 cup
Red chilli powder – 3 tab Sp
Turmeric powder – 1/2 tsp
Ginger -5 cm ( 1 in )
Garlic – 15 cloves
Fenugreek – 1 tsp
Mustard – 1 tsp
Asafoetida – 1 tsp
Curry leaves – 2 stalks
Vinegar – 1/2 cup
Water – 1/2 cup
Salt to taste
Method of preparation
Pressure cook the beef with salt and turmeric powder till it is just about done.
Cook over high flame with the lid open to vaporise remaining water if any .
Deep fry he meat in coconut oil and set a part .
Crush the ginger and garlic .
Boil the vinegar and water and set apart.
Heat the oil, add the mustard and fenugreek.
When they crackle. add the ginger, garlic, curry leaves and fry.
Remove from flame and immediately add the chilli powder and asafoetida.
Add the fried beef along with the boiled vinegar/ water.
Bottle and transfer to refrigerator when cool.