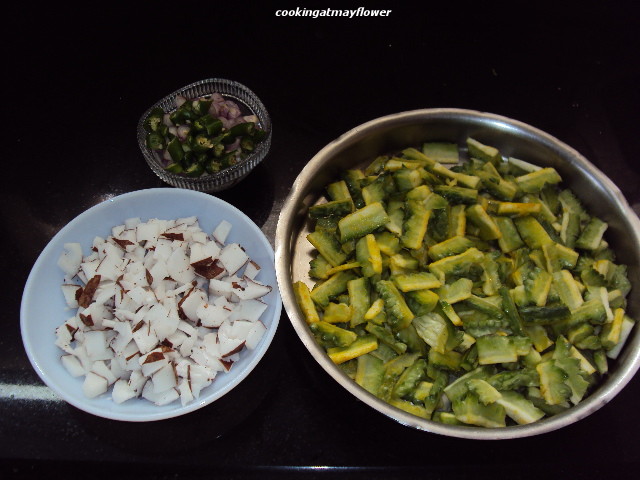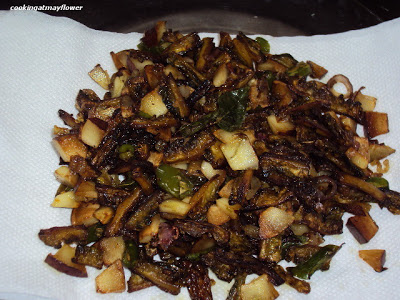 Bitter gourd – 250gms
Turmeric powder – 1 /2 tsp
Salt as needed
Green chillies – 6- 8 nos
Shallots – – 1 /2 cup
Curry leaves – few
Oil for fry
Cut bittergourd into thin 1 inch pieces. Marinate the bittergourd with turmeric powder and salt. Heat oil in a pan, fry bittergourd pieces (fry bittergourd little by little in a fry pan). Fry till brown and keep aside. Fry coconut pieces and keep aside. Now saute shallots, chillies and curry leaves in the same pan. Fry till brown.
Now add bittergourd and coconut pieces and mix well (use salt as needed).
This bittergourd fry goes very well with rice and curd.