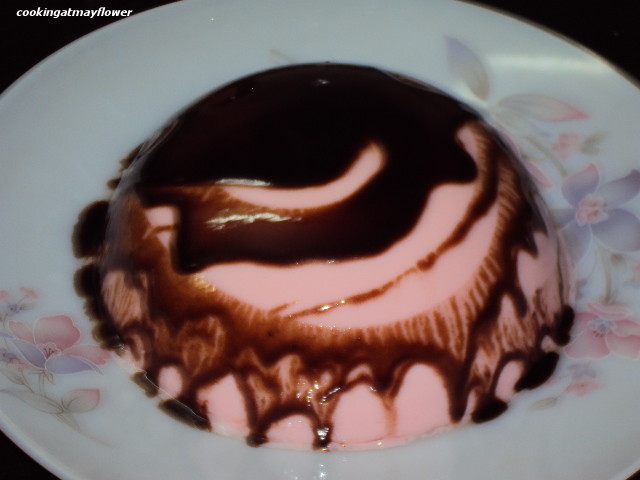 A simple delicious milk pudding topping with chocolate sauce.
Ingredients
1) Condensed milk – 1 tin
2)Milk – 2 tin
3) Gelatin – 1 tbsp
Method


Soak gelatin in 2 tbsp of water. Melt gelatin by double boiling method. Mix condensed milk and milk well and thicken them on stovetop. Sieve the melted gelatin and pour over this mixture. Stir them well. Pour them to the bowl to be served. Chill them in the fridge. Serve them with chocolate sauce.


How to make chocolate sauce
21/2 tbsp cocoa powder, 1/4 cup water, 1/2 tbsp ghee, 1/3 cup powdered sugar and thicken them in stovetop. This chocolate sauce can be poured over the bride's pudding.