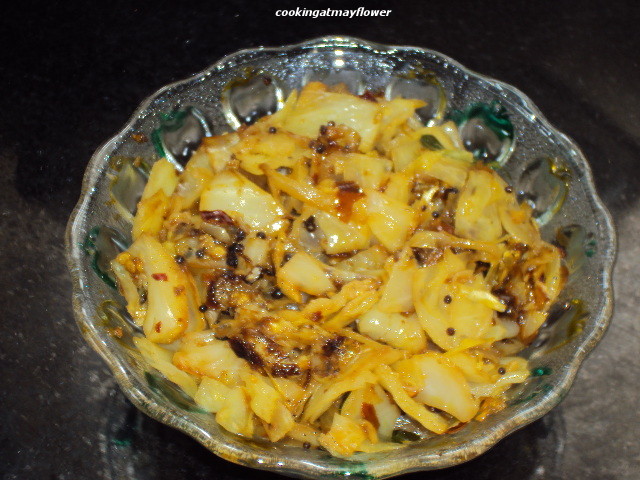 Ingredients
Cabbage – 2cup
Oil – 1dst sp
Mustard seeds – 1 /2 tsp
Onion – 1 dst sp
Turmeric powder – 1 /4tsp
Red chillies – 2 nos
Pepper corn – 8 nos
Garlic – 6 nos
Salt to taste
Ingredients
Cut cabbage into 1 inch square pieces. Mash whole garlic (don't peel it).


Using a steamer, half boil the cabbage without turning its colour. Mash dry red chillies, peppercorn, garlic. Heat oil in a pan, splutter mustard seeds. Saute onions. Now add turmeric powder, mashed dry red chillies, peppercorn, and garlic. When the raw smell goes, add cabbage and stir them well.