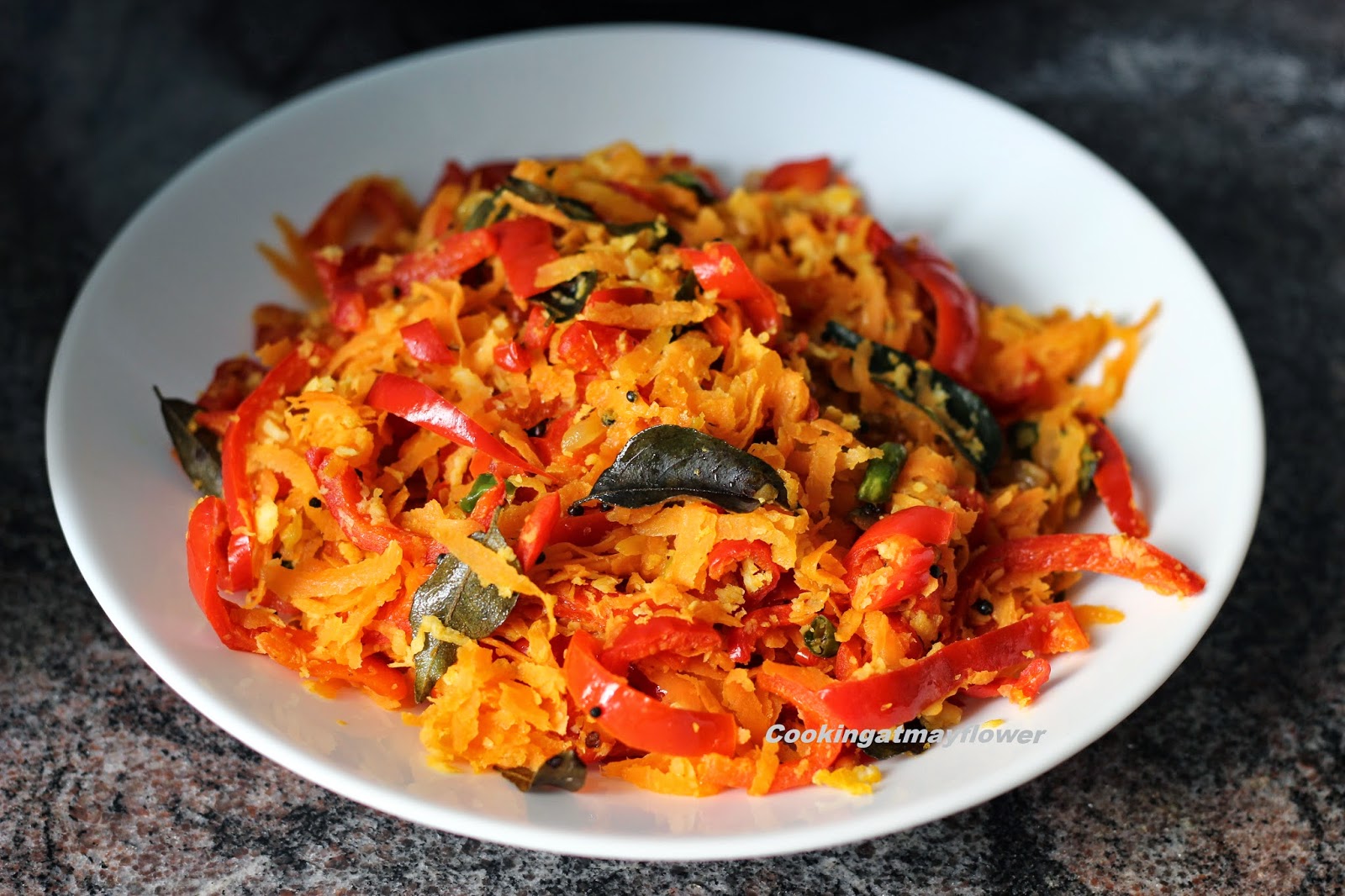 Ingredients


Carrot grated – 1 1/2 cups


Bell pepper sliced (fingers)- 1 1/2 cup


Turmeric powder -1/4 tsp


Pearl onion chopped – 2 tbsp


Green chilli chopped – 4 nos


Ginger chopped – 1/2 tsp


Garlic chopped – 2 cloves


Grated coconut – 4 tbsp


Mustard seeds – 1/2 tsp


Urd dal – 1/2 tsp


Salt as needed


Oil – 1 tbsp


curry leaves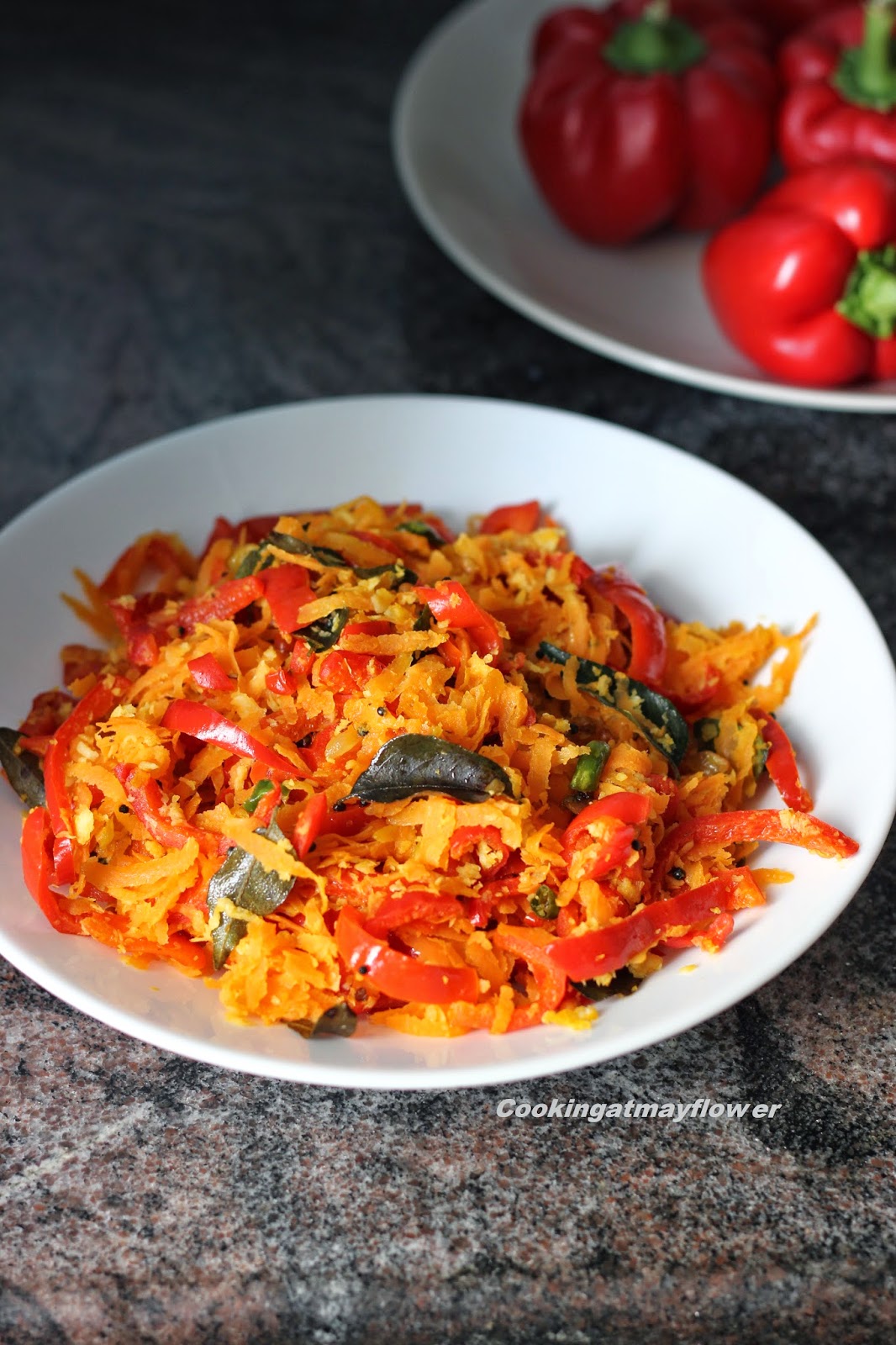 Method
Heat oil in a kadai. Splutter mustard seeds and add urad dal. Saute ginger, garlic, pearl onion and green chillies. When onion turns to light brown, add turmeric powder. Add grated carrot, red capsicum and salt. Saute well. Then add grated coconut and curry leaves.
Cook this stir fry in an open kadai (don't use lid) as it cooks fast. Take care not to overcook. Serve hot with rice or rotis.