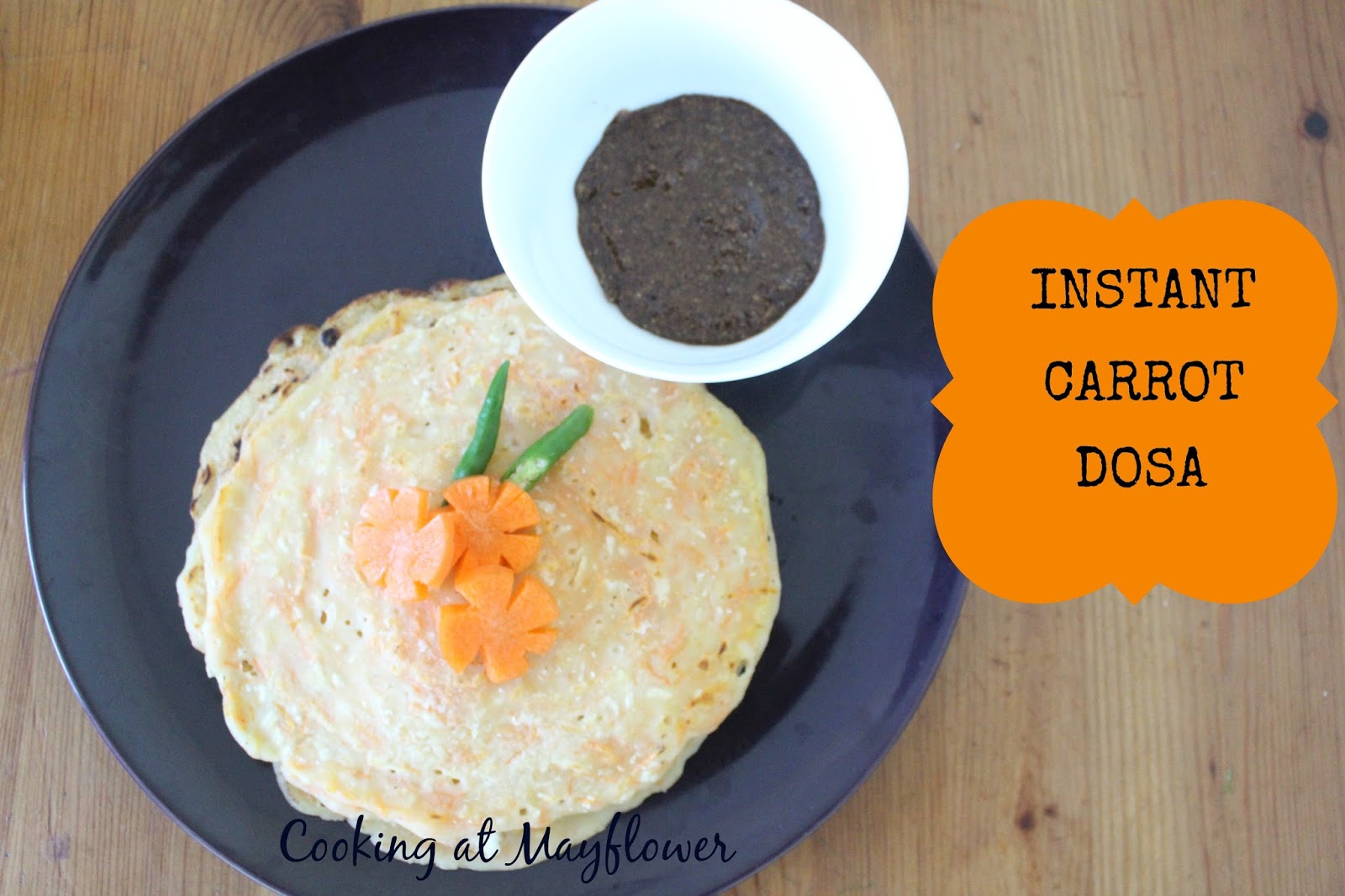 This is an instant dosa recipe, which can be done in minutes. When you are short of time to make a fermented dosa batter, this instant dosa batter comes handy. This quick and easy recipe tastes good too.
Ingredients
Fine rice flour – 1 cup
Wheat flour – 1/4 cup
Grated carrot -1 cup
Green chilli, chopped – 1
Grated coconut – 1/2 cup
Yogurt – 4 tbsp
Water – 1 1/2 to 2 cups
Sugar – 3 tsp
Salt to taste
Oil
Method


In a bowl, mix together rice flour, wheat flour, grated carrot, grated coconut, green chillies, yogurt, salt, and water. Your instant carrot dosa batter is ready. .
Heat a nonstick tawa. Grease the tawa. Pour some batter with a ladle. Sprinkle oil on to the sides and top of dosa with the help of a teaspoon. This helps to make a crisp dosa. When it is crispy on one side, flip the dosa, and let the other side get crisp. When both sides are cooked and crisp, transfer dosa on to a plate.
This dosa is best consumed on its own. Dosa pairs well with sambar, chutney, and chammanthi.