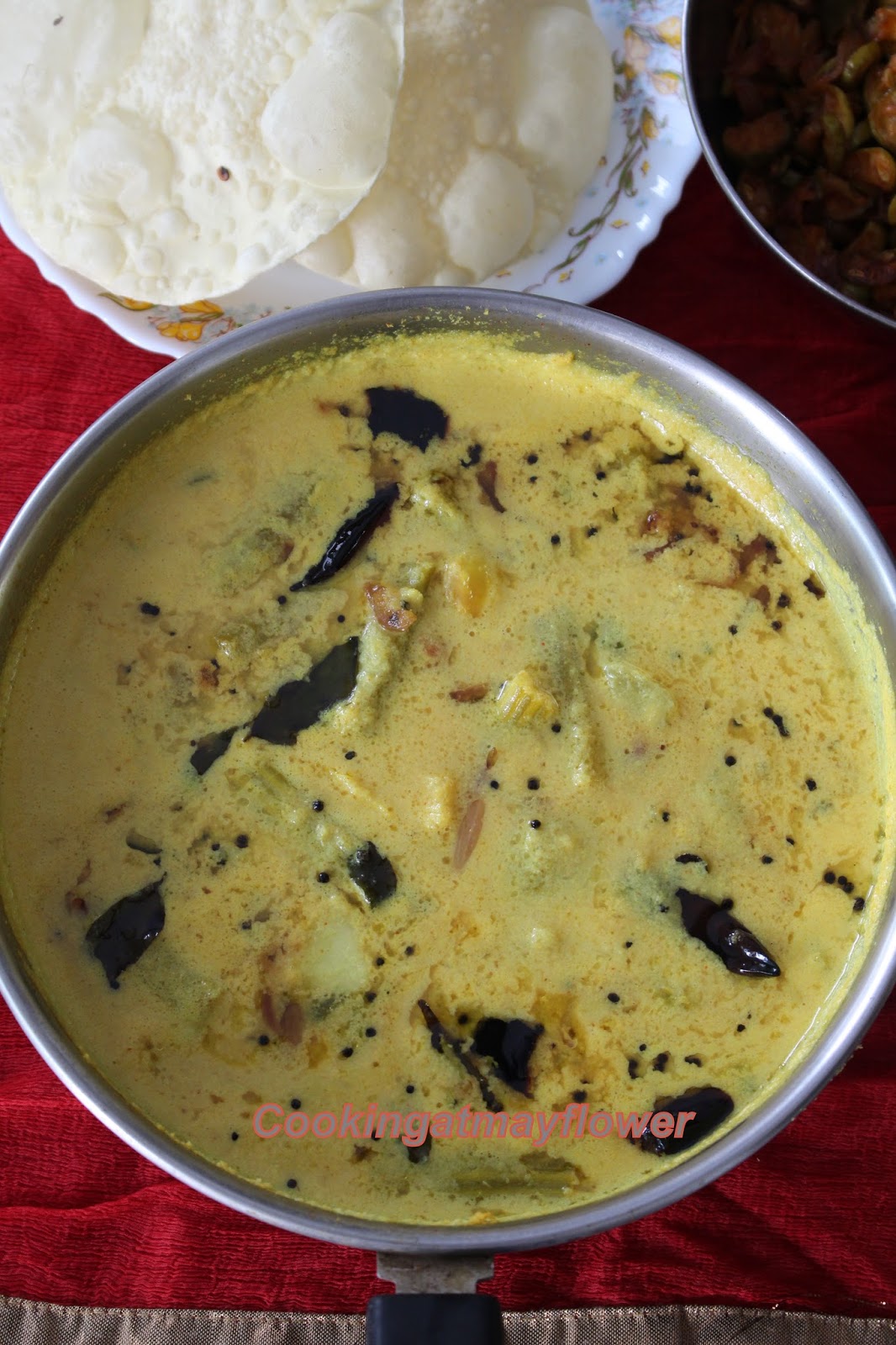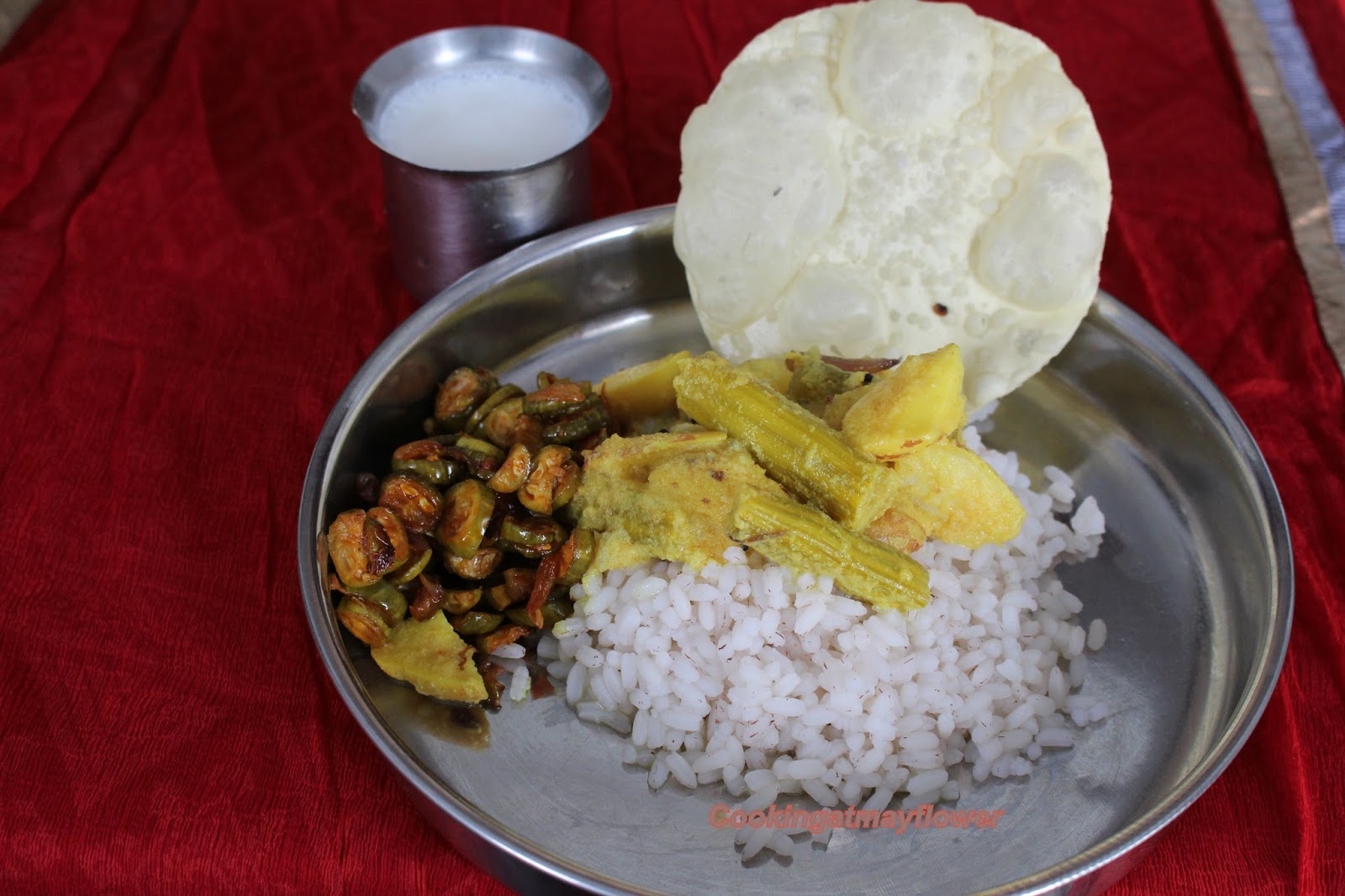 Ingredients
Chakkakuru ( jack fruit seeds) clean and cut into long pieces – 1 cup
Drum stick ( cleaned and cut 1 inch pieces) – 2 cups
Mango ( cut in to small pieces ) – 1 no
Green chilli -3 nos
Turmeric powder – 1 /4tsp
Chilli powder – 1 tsp
salt to taste


For grinding


Grated coconut – 1 cup
Green chillies – 3 nos
Cumin seeds – 1 /4 tsp
Garlic – 2 cloves
Shallots – 3 nos
Turmeric powder -1 /4 tsp




For seasoning


Mustard seeds – 1 tsp
Dry red chili – 2 nos
Small onion, sliced – 5 nos
Curry leaves
Coconut oil – 2 tbsp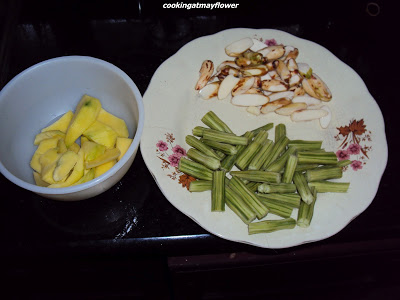 Method


Grind coconut, green chillies, shallots, garlic, cumin seeds turmeric powder in to a smooth paste and keep aside.


In a pan, cook jackfruit seeds with red chilli powder, turmeric powder and salt in 1 cup of water.


When the seed is half cooked, add drum stick and sliced mangoes and add little water. When it is cooked well, add the ground coconut paste and pour around 1 /2 cup of water or enough to get your desired consistency. Bring it to a boil on medium heat. Turn off the flame.


Heat oil in another pan. Allow mustard seeds to splutter. Now add red chilies. Now add small onions and curry leaves. saute well. Fry until shallots are brown. Pour the seasoning over the curry. Serve hot with rice.