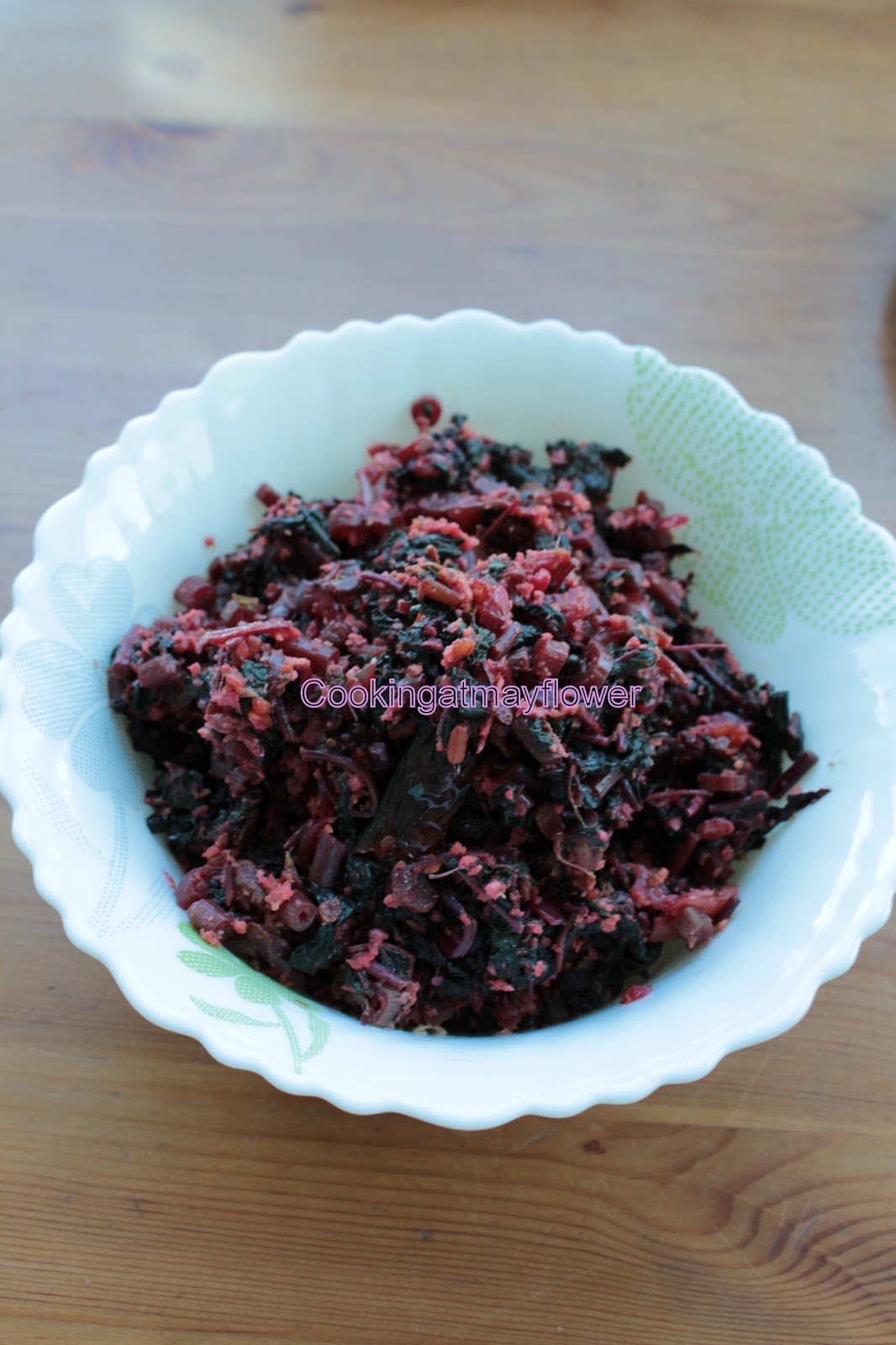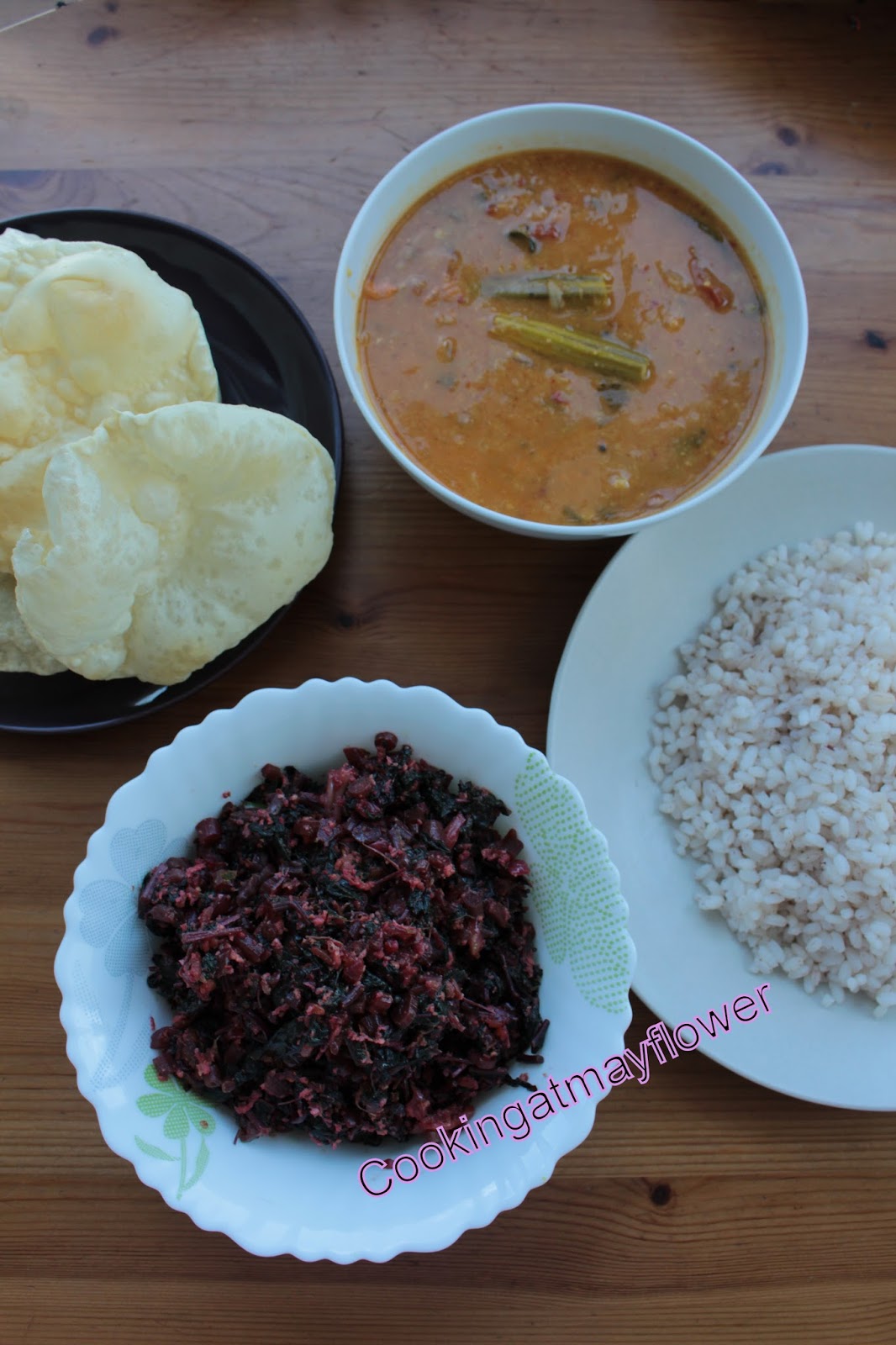 Pictured – Arachuvitta Sambar, cheera thoran, papad and rice
At the request of my readers from today onwards and throughout Lenten season, I will be posting vegetarian recipes every two days apt for the Lent.
Ingredients
Spinach, washed and chopped – 2 bunches
Onion, finely chopped – 1 no
Garlic – 4 cloves
Mustard seeds -1 tsp
Rice – 1 tsp
Dry red chillies – 2 nos
To grind
Grated coconut – 1/2 cup
Green chilli – 3 nos
Cumin seeds – 1 tsp
Turmeric powder- 1/4 tsp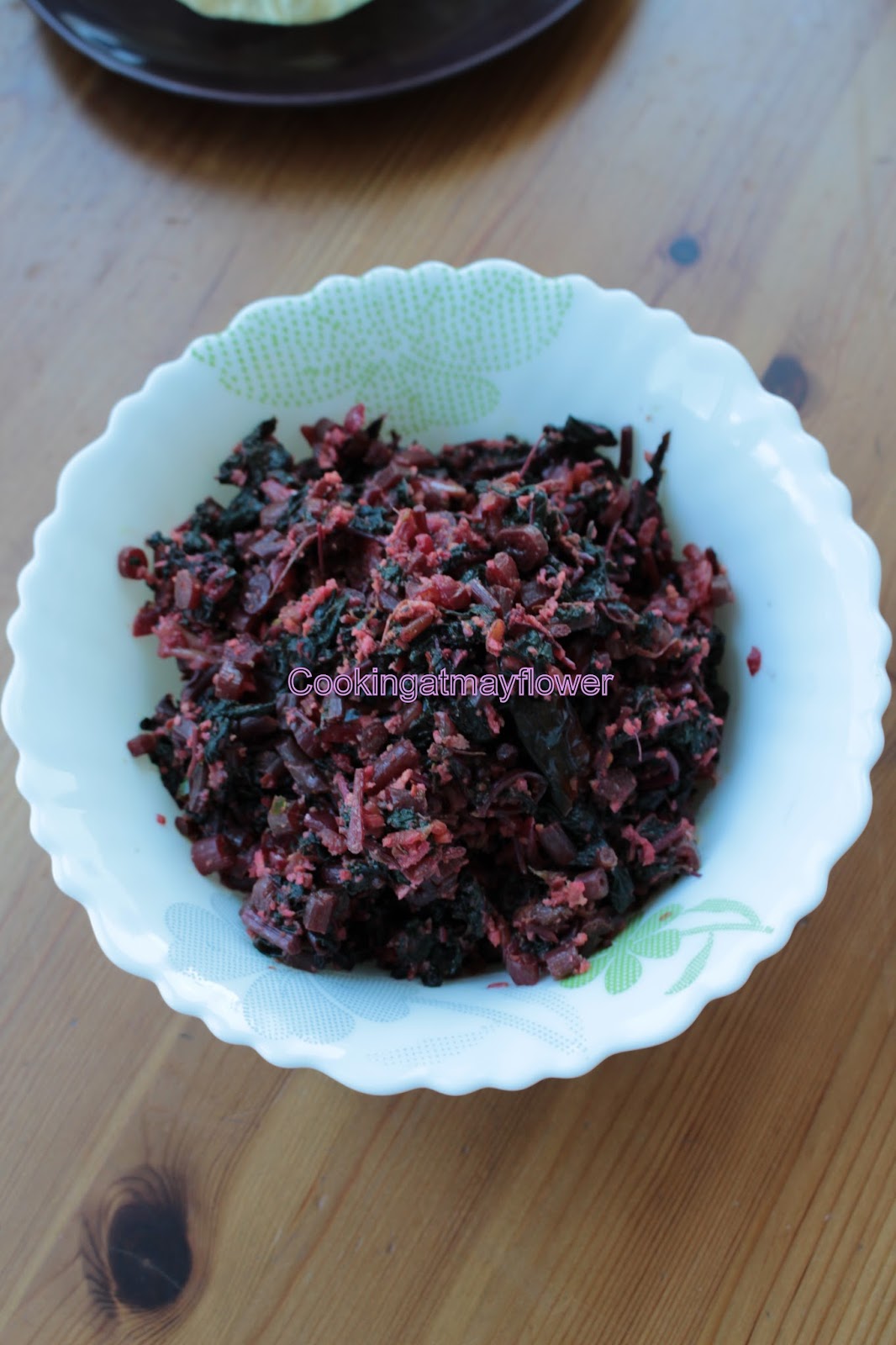 Method
Wash and cut spinach into small pieces. Mix spinach with salt and keep aside.
Grind coconut, green chillies, turmeric powder, and cumin into a coarse paste. Set this aside.
Heat oil in a pan. Splutter mustard seeds and rice. Saute onions, garlic, dry red chillies, and curry leaves. Saute for a minute. Add chopped spinach and mix well. Cook this on medium heat by covering it with a lid. When the spinach is half cooked, add ground coconut, required salt and mix well. Cook for 3 minutes in low flame. Cook until all the water is dried out. Switch off the stove.