Ingredients
Small prawns, cleaned and cooked with salt – 1/4 cup
Beans, cut into 1 inch pieces – 1/4 kg
Water and salt as needed
Coconut oil – 2 tbsp
Pearl onions – 8 nos
Garlic – 6 nos.
Dry red chilli – 8 nos
Curry leaves – 1 sprig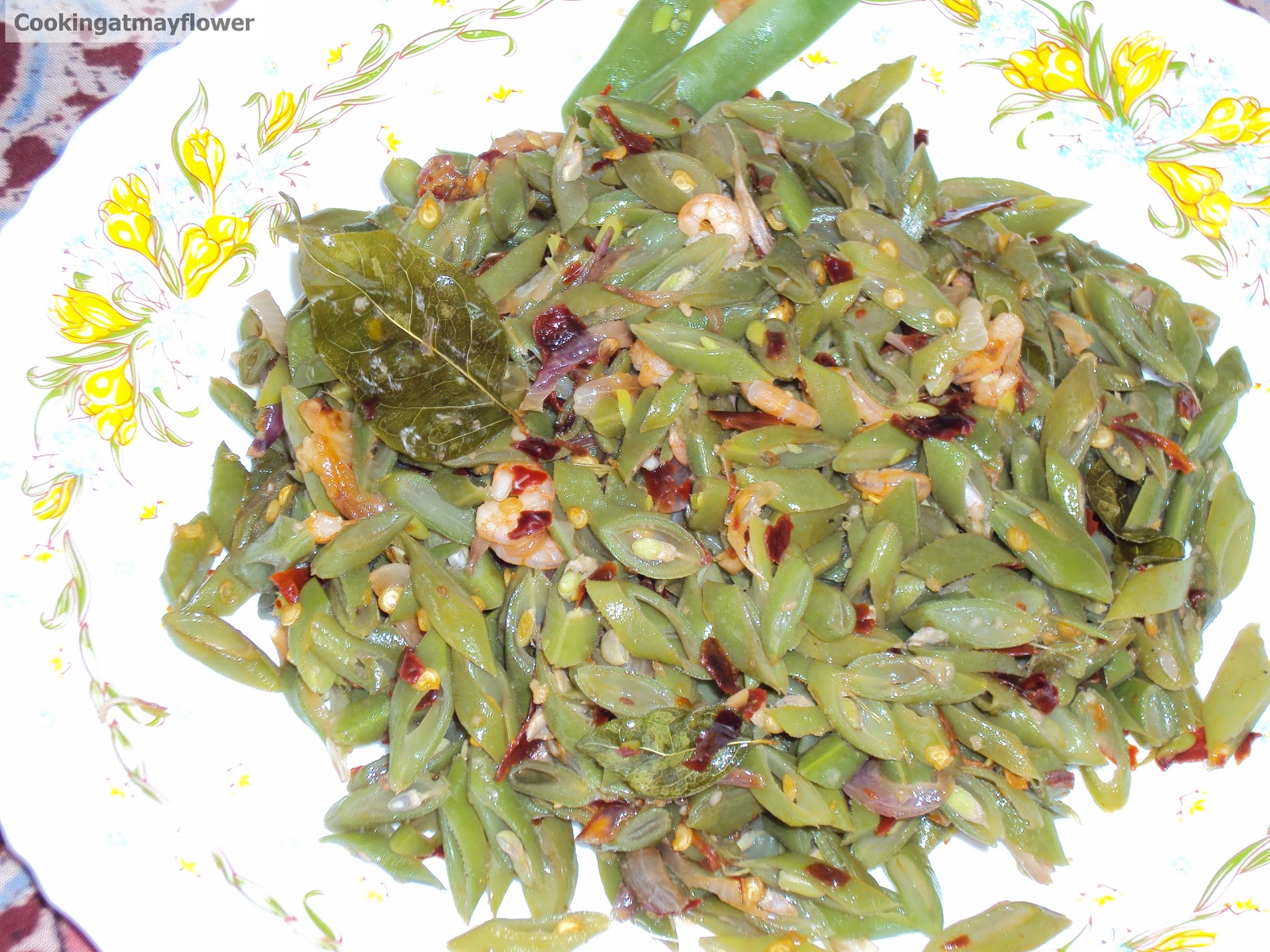 Method


Cook beans along with cooked prawns, required amount of water, and salt. Take care to retain the colour of beans throughout cooking.
Crush pearl onions, garlic, and dry red chillies.
Heat coconut oil in a pan. Saute crushed pearl onions, garlic, dry red chillies, and curry leaves. Now add cooked beans prawns mixture to this. Mix well and cook in low heat. Chemeen beans ularthu is ready.