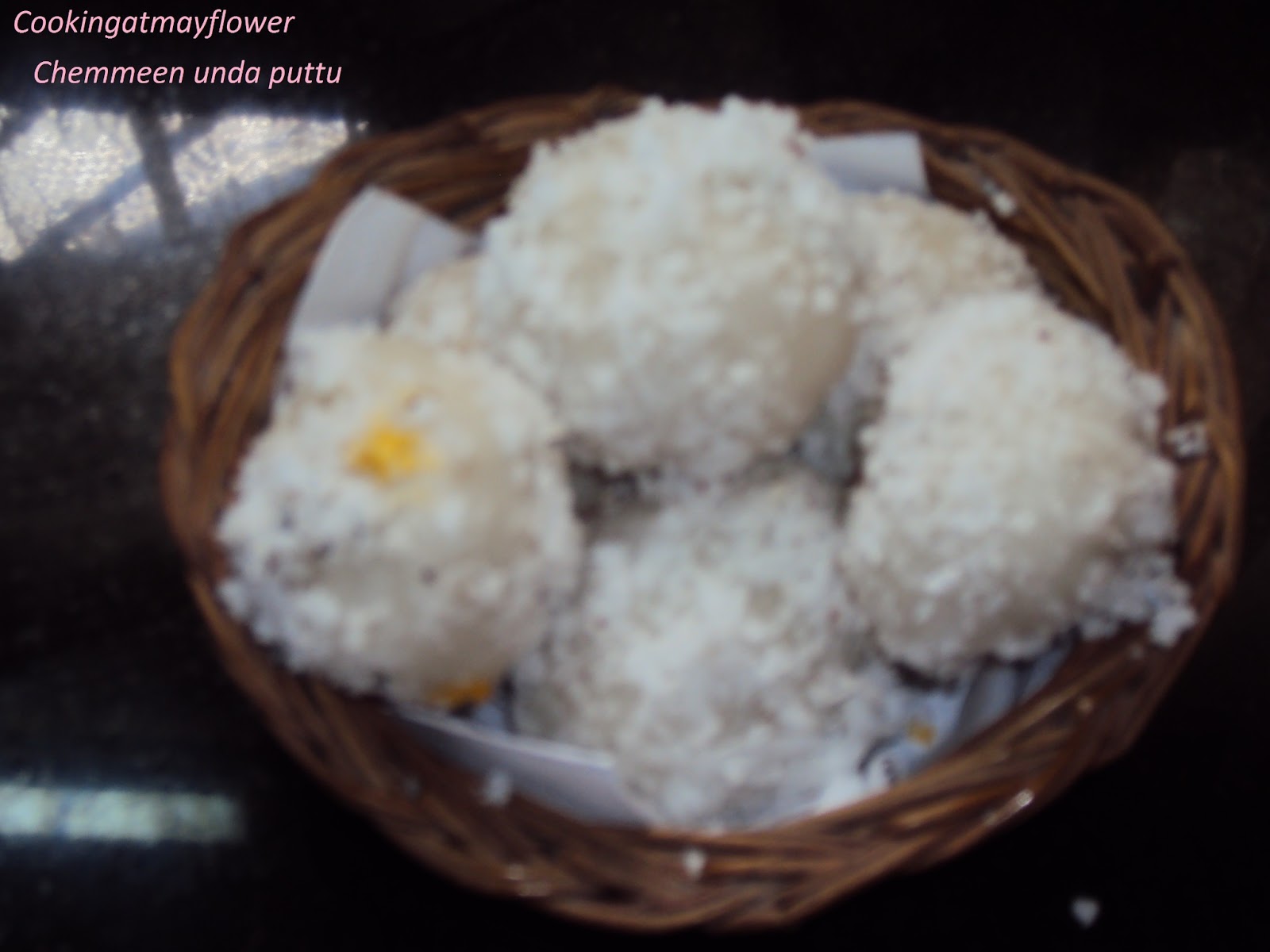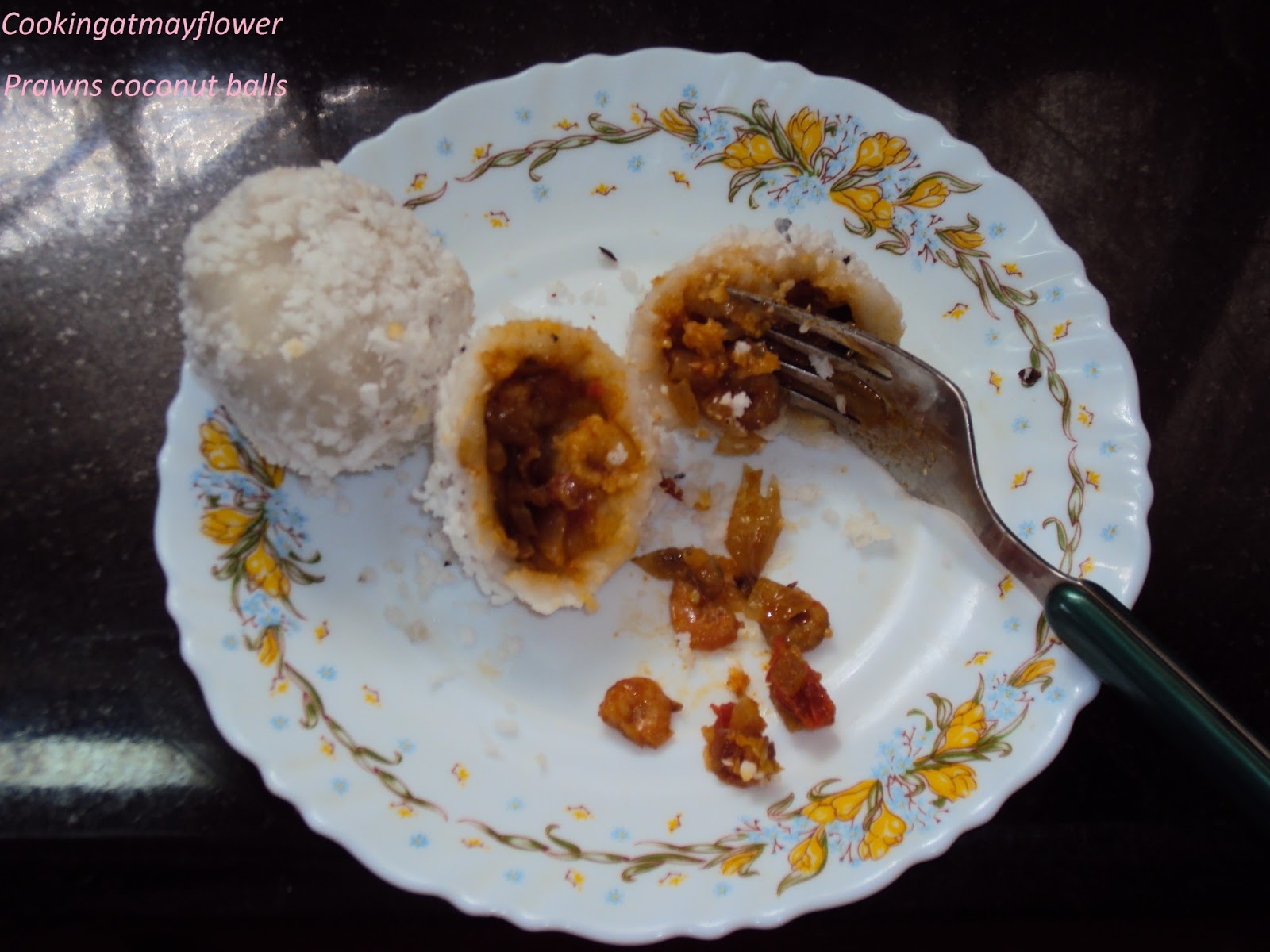 Ingredients for prawns filling


1) Prawns small – 300gm ( If using big prawns, chop them)
Salt – as needed


2) Coconut oil -2 tsp


3) Onion chopped – 1 big


Green chillies slit – 2 nos


4) Turmeric powder – 1/4 tsp


5) Chilli powder – 1/2 tsp


6) Tomato chopped – 1 no


7) Curry leaves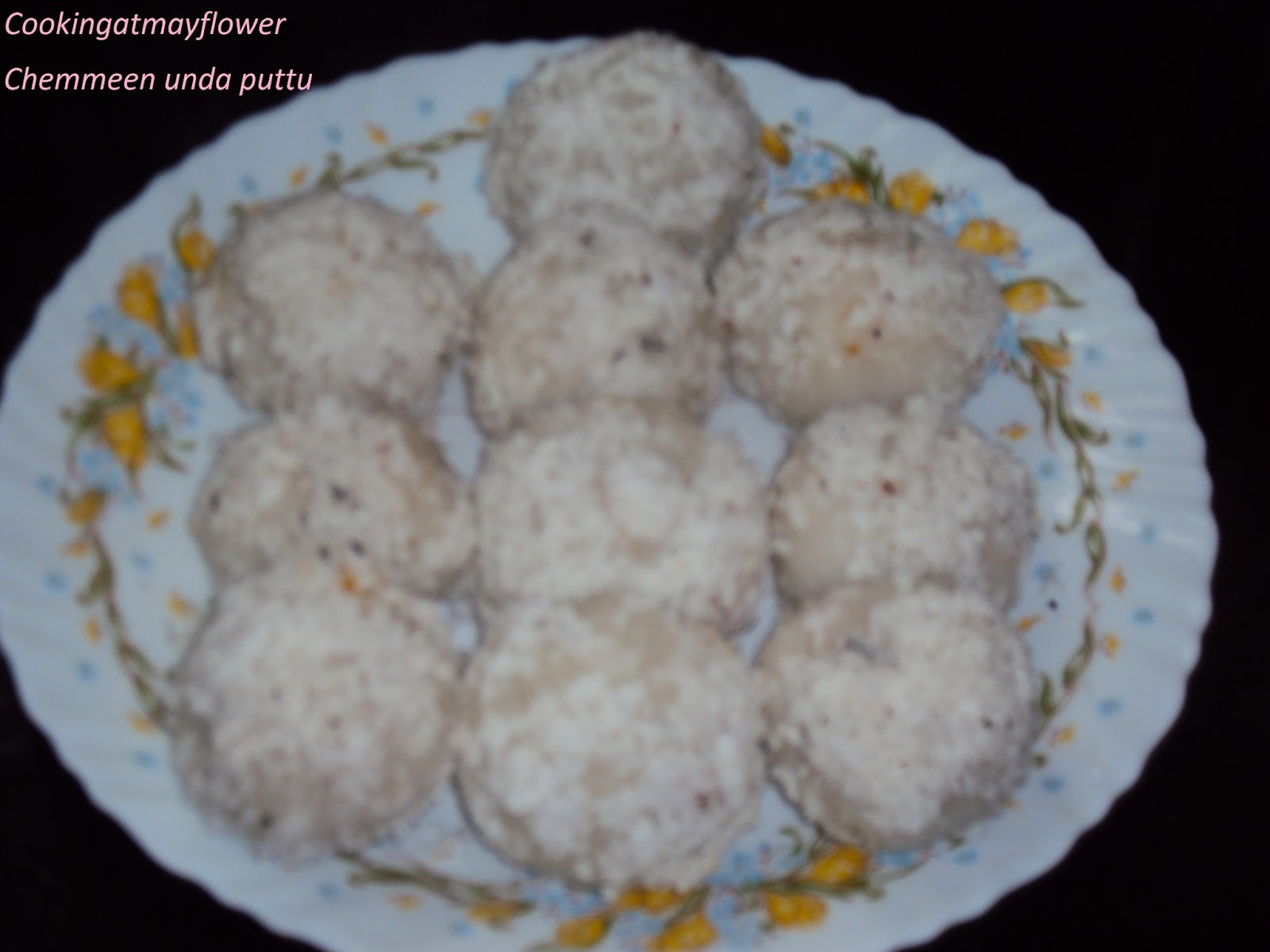 Method


Peel and clean the prawns.Cook prawns with salt in little water. Stir gently till the water is no more. Don't overcook.
Heat oil in a pan, saute onion, green chillies, turmeric powder and chilli powder in low flame till the rawflavor goes,add tomatoes and Saute them on medium heat.When tomatoes are all cooked and oil starts to appear on the surface, add curry leaves, prawns and 2tbsp water. when the gravy starts to thicken switch off the stove.


For outer covering


Rice powder – 300 gm
Salt, sugar – as needed
Cumin seeds – a pinch
Boiled water – as needed
Grated coconut – as needed


Boil water with sugar and salt.Pour the boil water to rice flour and mix well.Add cumin seeds and mix well.Make a dough and make balls of it. Now flatten it with hands and add prawns filling Now roll this balls in grated coconut. stem this using a steamer for
20-25 minutes.