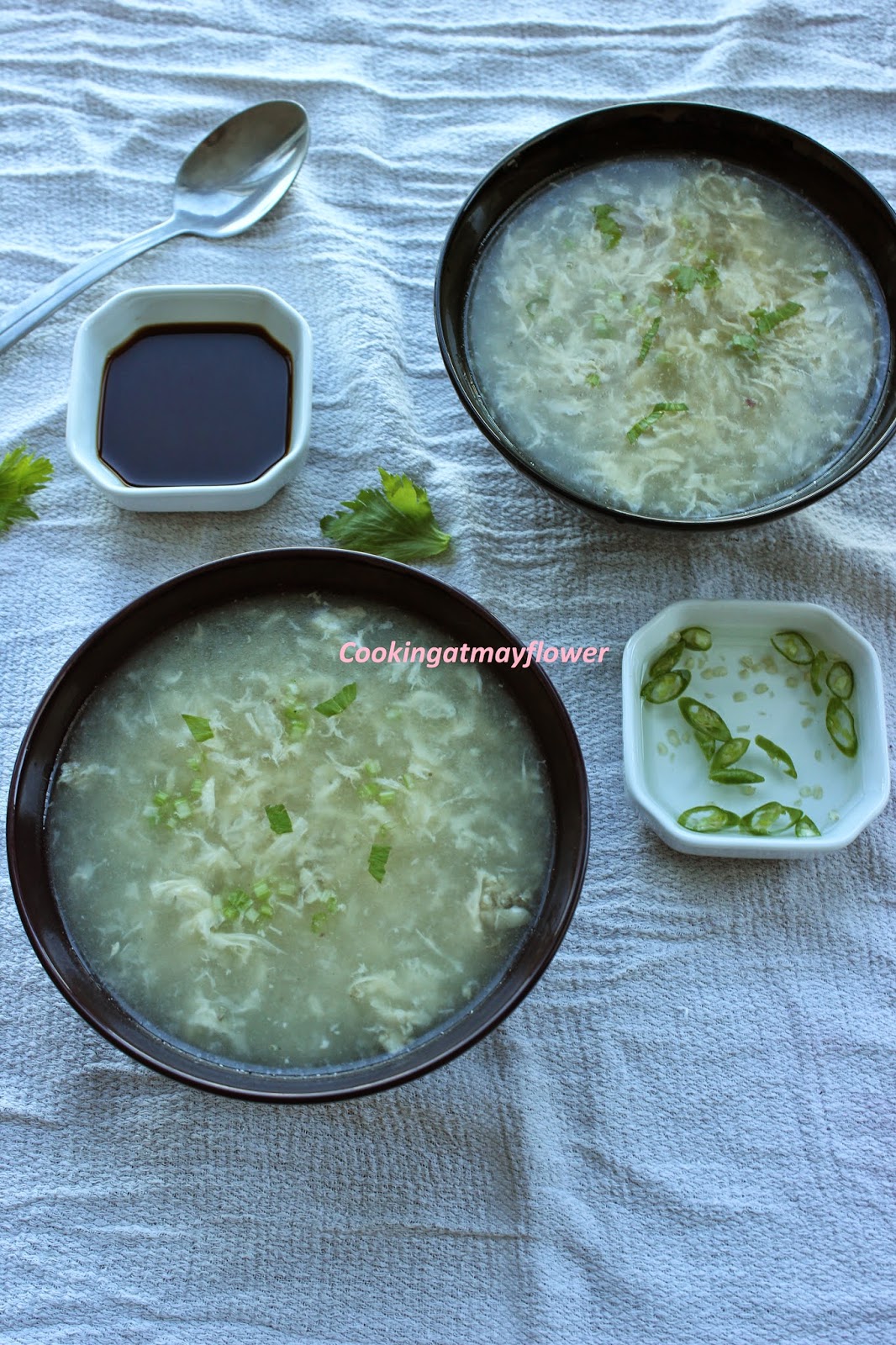 Sweetcorn chicken soup is liked by kids and grownups alike. If you want a restaurant style sweet corn chicken soup, read on …..
First, you have to make a really flavorful chicken stock. If you are interested in making quick homemade chicken stock, you can check my how to make a pressure cooker chicken stock? it is very easy and gives a rich flavorful stock devoid of MSGs.
Next, you have to pick light soy sauce over dark soy sauce. Light soy sauce is lighter in color and saltier. So it does the work of keeping your soup not turning dark.
Last, cornflour, beaten eggs, and a strainer to get that perfect floating egg shreds.

Frozen sweetcorn – 1 cup

Cornflour – 4 tbsp

Chicken, cooked and shred into pieces – 1 to 1 1/2 cups

Eggs – 2

Light soya sauce – 1 tsp

Vinegar – 1/2 tsp

Sugar – 1/2 tsp

Pepper powder or white pepper powder – 2 tsp

Salt

Spring onion greens or celery leaves – as required for garnishing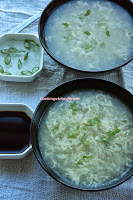 Make chicken stock by adding water, chicken bones, carrots,
celery, green beans, garlic, onion, peppercorns, and bay leaves. Strain once or
twice to get a more clear chicken stock.

In a pan, add chicken stock and sweetcorn. Bring it to a boil. Add cooked
chicken and salt. Mix cornflour with 1/2 cup of water and add to the soup. Cook
for 3 minutes in low flame. Now the soup is thickened. Pour beaten eggs through
a strainer on top of the boiling soup. Continuously stir so that the eggs
passed through the strainer do not go lumpy.Add light soya sauce. Mix well. Now
add vinegar and sugar. Stir well. Add pepper powder. Taste check for salt. Add
salt only if required as we are adding light soya sauce, which is more saltier
than the dark soya sauce.

Garnish with spring onion leaves or celery leaves if required.