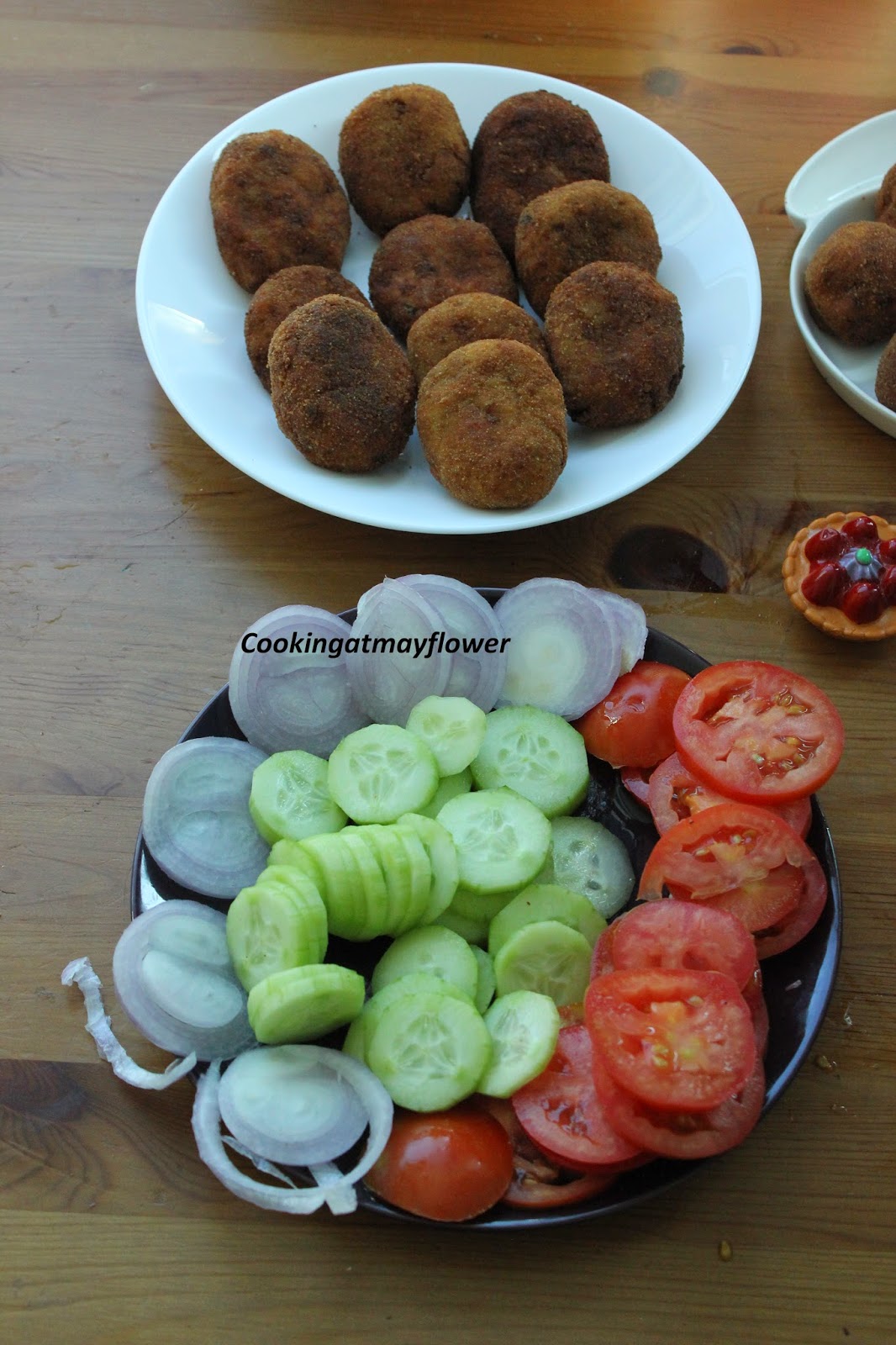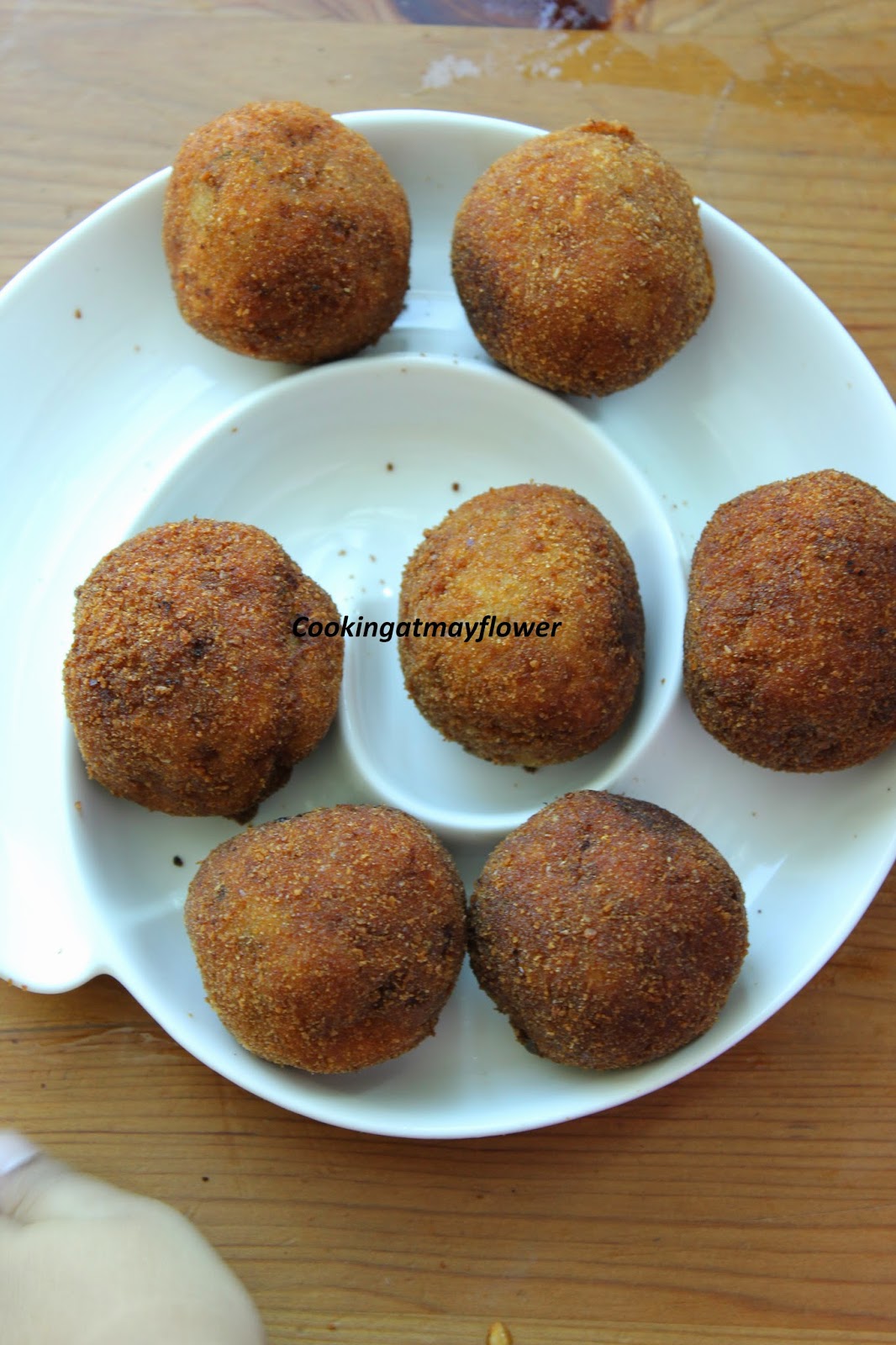 Ingredients

Green chillies, chopped – 4 Nos

Ginger, chopped – 2 tsp

Garam masala powder – 2 tsp

Coriander leaves – 2 tbsp

Peel and cook the potatoes. Mash them. Set aside.

Cut chicken into small pieces and cook with salt,1/2 tsp pepper powder, and small
amount of water if required. When the water is all dried up and chicken pieces
are cooked, allow them to cool.

Now in a blender or food processor, mince the chicken pieces. Set aside.

Heat oil in a pan, add onion, green chillies, and ginger. When onion turns
brown in color, add pepper powder, chilli powder, garam masala, and coriander
leaves. Saute them. Add the minced meat, which is set aside. Mix well. When the
masalas are well coated on minced meat, they will look slightly dry. At this
stage, add mashed potatoes to this. Now mix this well, roll them into
balls, flatten it, and dip them in egg whites, and then bread crumbs.

Heat oil in a pan and deep fry them till golden brown. Chicken cutlets are
ready to be served with challas or tomato ketchup.