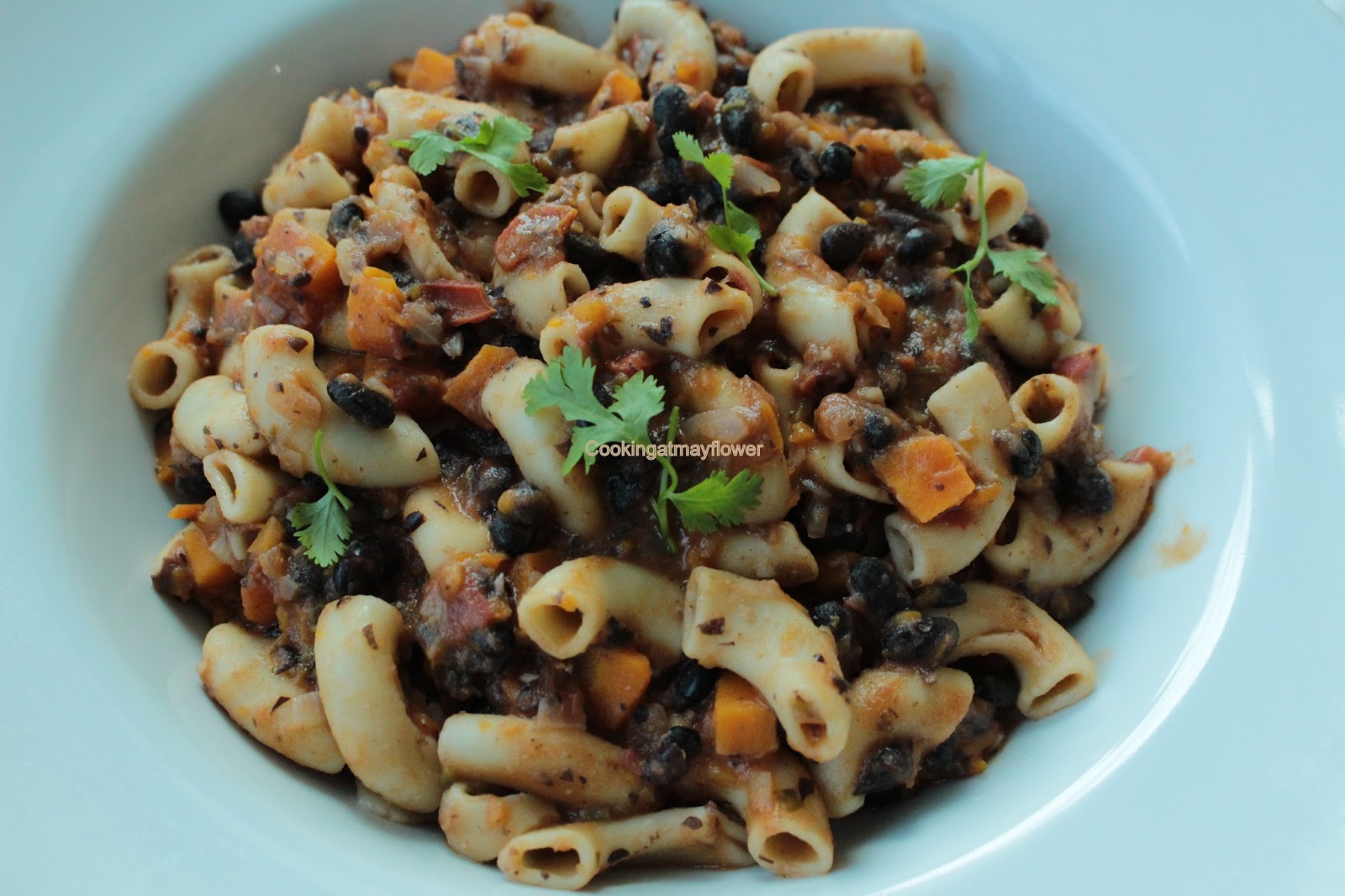 A vegetarian black bean pasta recipe. This chilli bean pasta, that is full of fiber and vitamin B. This chill bean pasta makes a perfect brunch or dinner.




Ingredients


Olive oil- 1 tbsp
Onion finely – 1 small
Celery sliced- 1 stalk
Carrot diced- 1 no
Garlic-2 cloves
Chopped tomatoes- 200gm
Borlotti beans cooked – 200gm
Pasta- 100 gm
Salt and ground black pepper- as needed
Extra virgin olive oil, to serve
Grated parmesan cheese to serve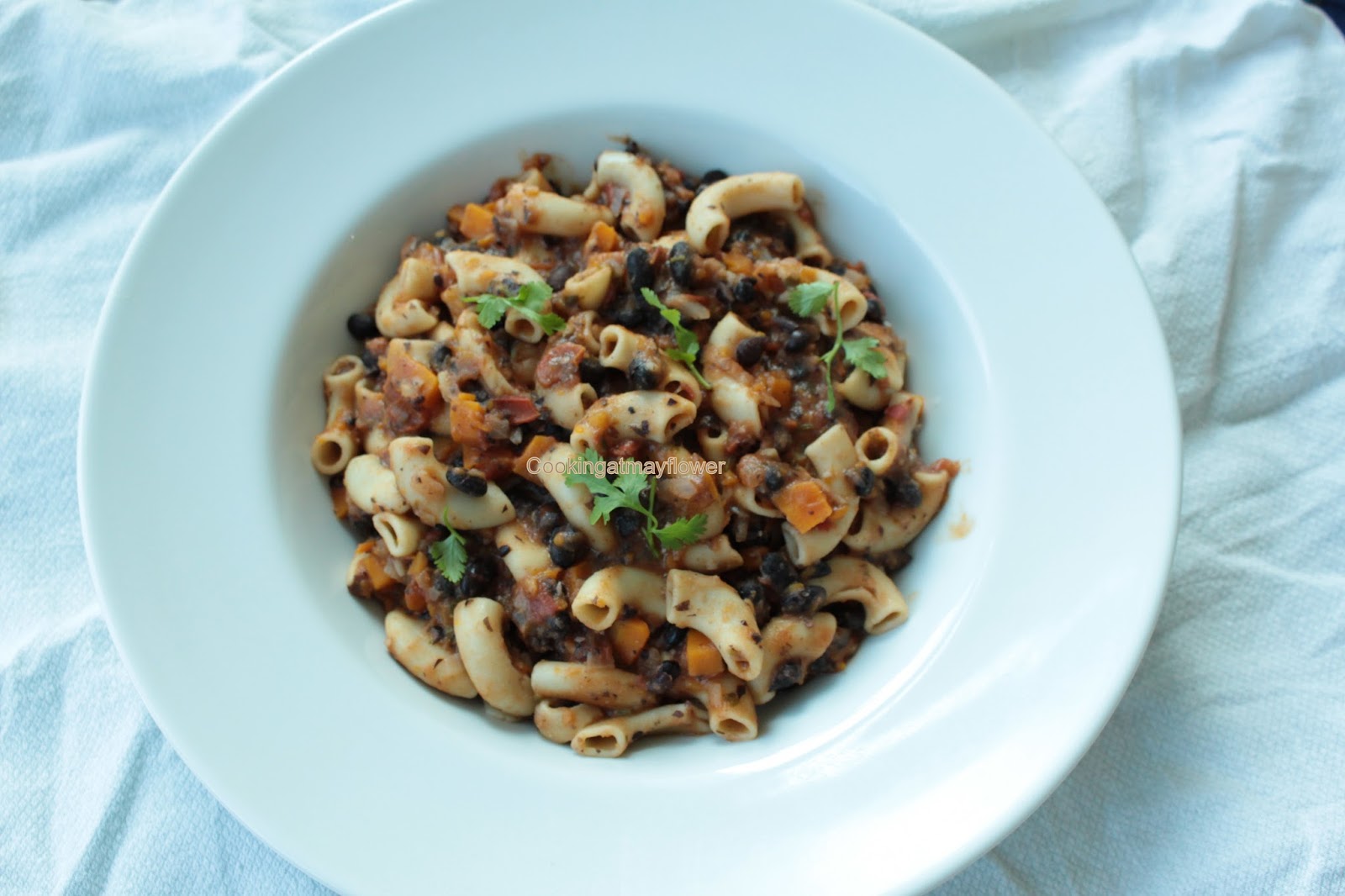 Method


Heat oil in a heavy bottom pan, Add onion, celery, carrot and garlic and cook over low heat for 5 minutes until soften. Add rosemary, chopped tomatoes 100 ml water and bring to the boil and simmer gently for 10 minutes. Until the liquid is reduced and you have a thick sauce.


Add beans and juice to the pan and cook for further 3-4 minutes.Puree coarsely with a hand blender or mash vegetable masher. Add 600 ml water and bring to the boil.




Add the pasta bring back to the boil and simmer vigorously for 8- 10 minutes strring once or twice. Until the pasta is tender – drain the remaining beans and stir in for the last 3-4 minutes adding extra water if necessary check seasoning spoon in to warm serving bowls and serve with extra virgin olive oil for drizzling and grated Parmesan.