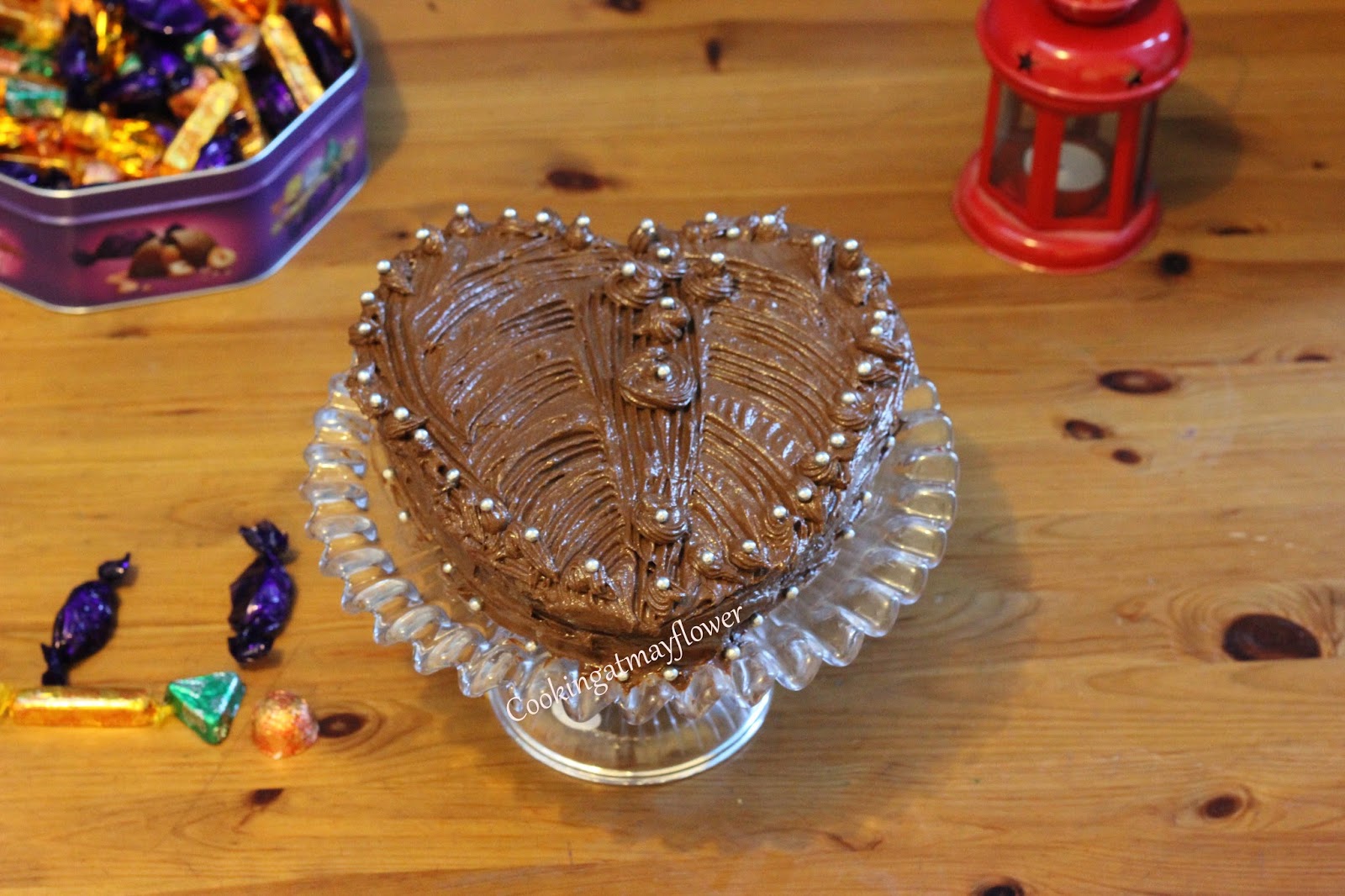 Ingredients
Cocoa powder – 1/2 cup
Hot water – 6 tbsp
Maida/all purpose flour – 1 cup/150 gm


Baking powder – 2 tsp
Butter – 200 gm
Sugar – 1 cup
Vanilla essence – 1 tsp
Egg – 4 nos


For mousse topping


Cooking chocolate – 150 gm
Egg yolks – 3 eggs
Butter – 90 gm
Vanilla essence -1 tsp
Egg white – 3 eggs
Method


Preheat oven to 250 degree Celsius.
Mix cocoa with 8 tbsp of hot water to make a smooth paste. Keep aside.
Sift all purpose flour and baking powder. In a bowl, add butter and sugar. Using a hand mixer or a wooden spoon, mix until it is fluffy. Add vanilla essence and stir. Now add eggs one by one and mix well. Add smooth cocoa paste, which is set aside. Add all purpose flour and mix gently.
Fill the cake tins with cake batter and bake for 30 minutes.
To make the mousse topping
Using a double boiler, melt chocolate. Add egg yolks, butter and vanilla essence. Whisk and cream it.
Now whisk the egg whites till it doubles in size. Add melted chocolate to this. When it cools down, top the cake with this topping.