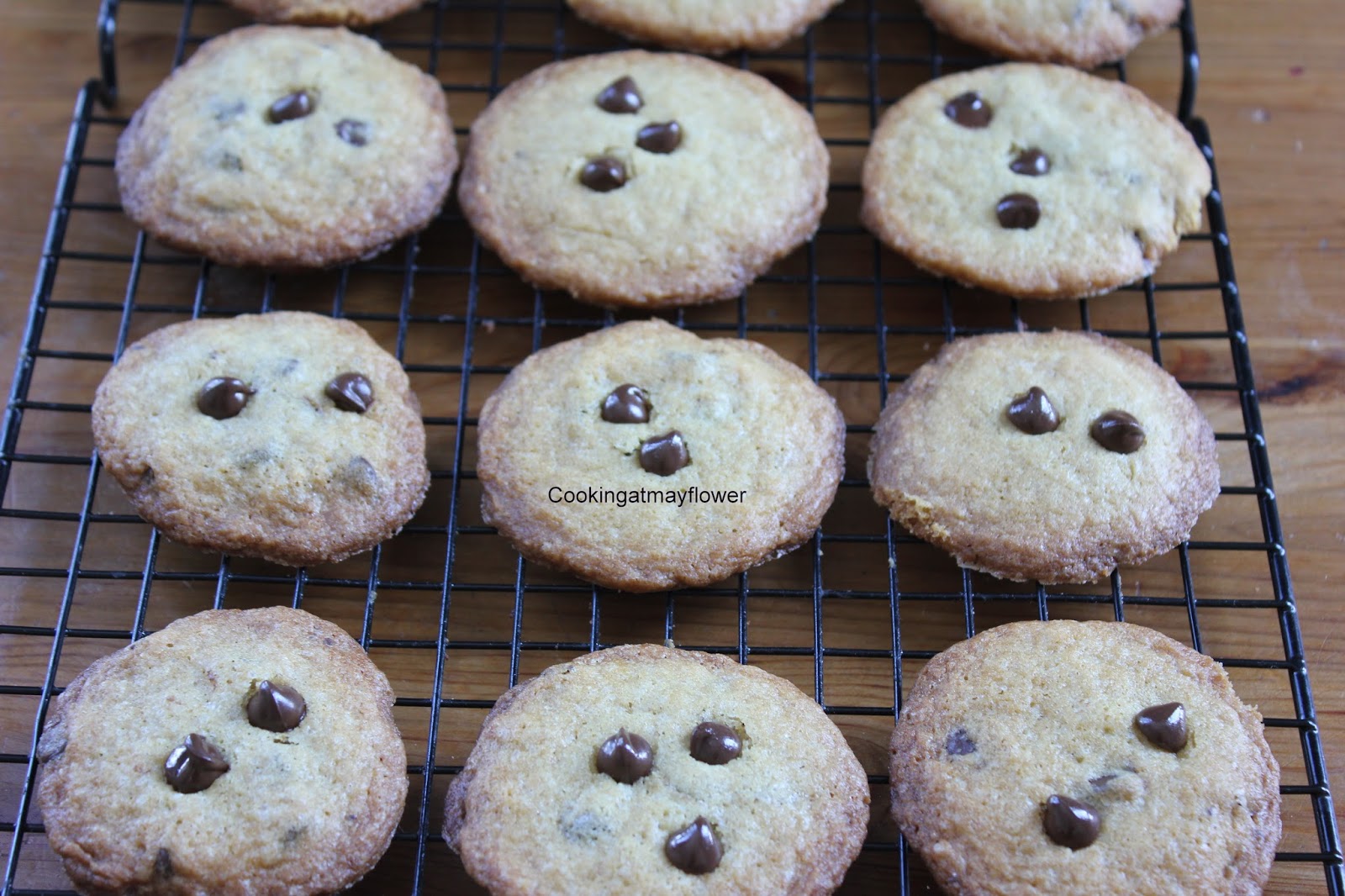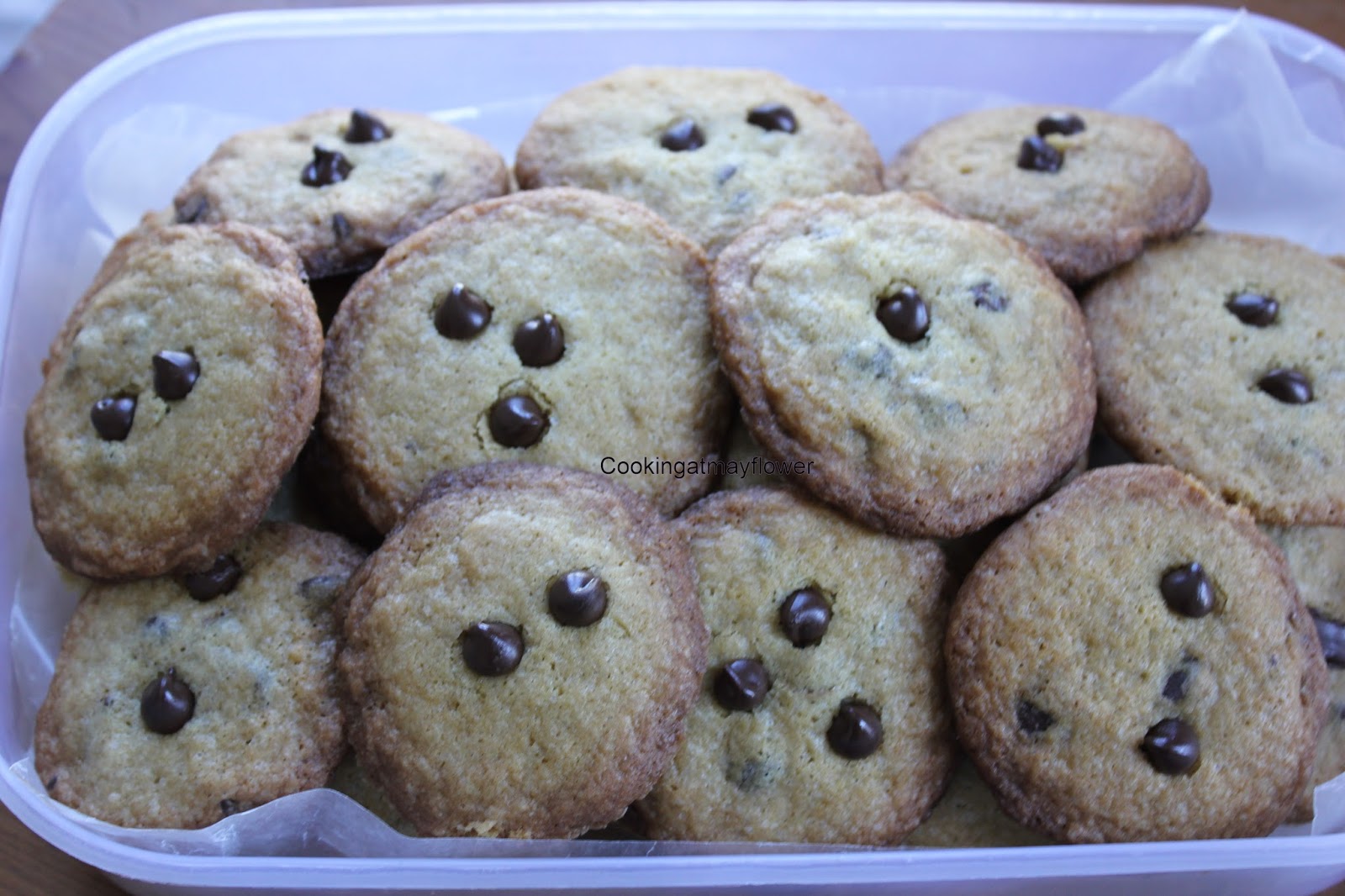 Ingredients
All purpose flour – 2 1/4 cup
salt – 1/4 tsp
Soft butter – 1 cup
Granulated sugar- 1 cup
Light brown sugar – 1/2 cup
Vanilla – 1 1/2 tsp
Eggs – 2 large no
Baking soda – 1 tsp
Hot water – 1 tsp
Semi sweet chocolate chips – 2 cups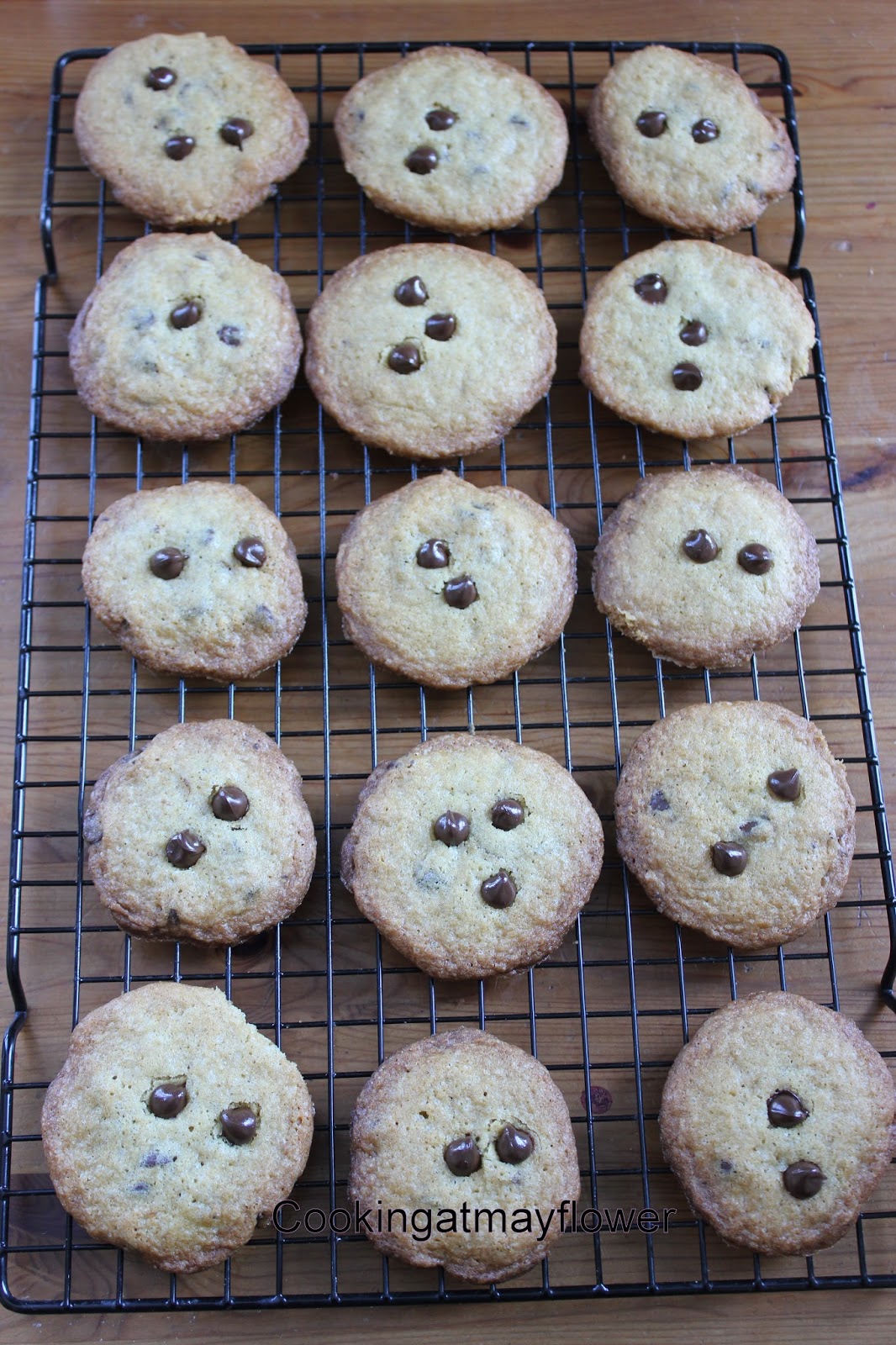 Method
Preheat the oven to 350 degrees.
Sift together the flour and salt. Set this aside.
In a large bowl, cream the butter and brown sugar with a wooden spoon until light and fluffy. Blend in the vanilla. Add the eggs one at a time, mixing well until blended. Add one cup of the flour mixture until it is blended and no flour shows.
In a small cup, dissolve the baking soda in the hot water and mix it into the dough. Add remaining dry ingredients and blend until no flour shows. Do not over mix. Gently stir in the chocolate chips. Cover and refrigerate the dough for 2 hours.
Line the cookie sheet with parchment paper. Drop the cookie dough by tablespoonfuls leaving 2 inches between each mound of dough. Bake in the center of the oven for 10 to 14 minutes. Cool for several minutes on the baking sheet before transferring to a wire rack.
Makes 48 cookies