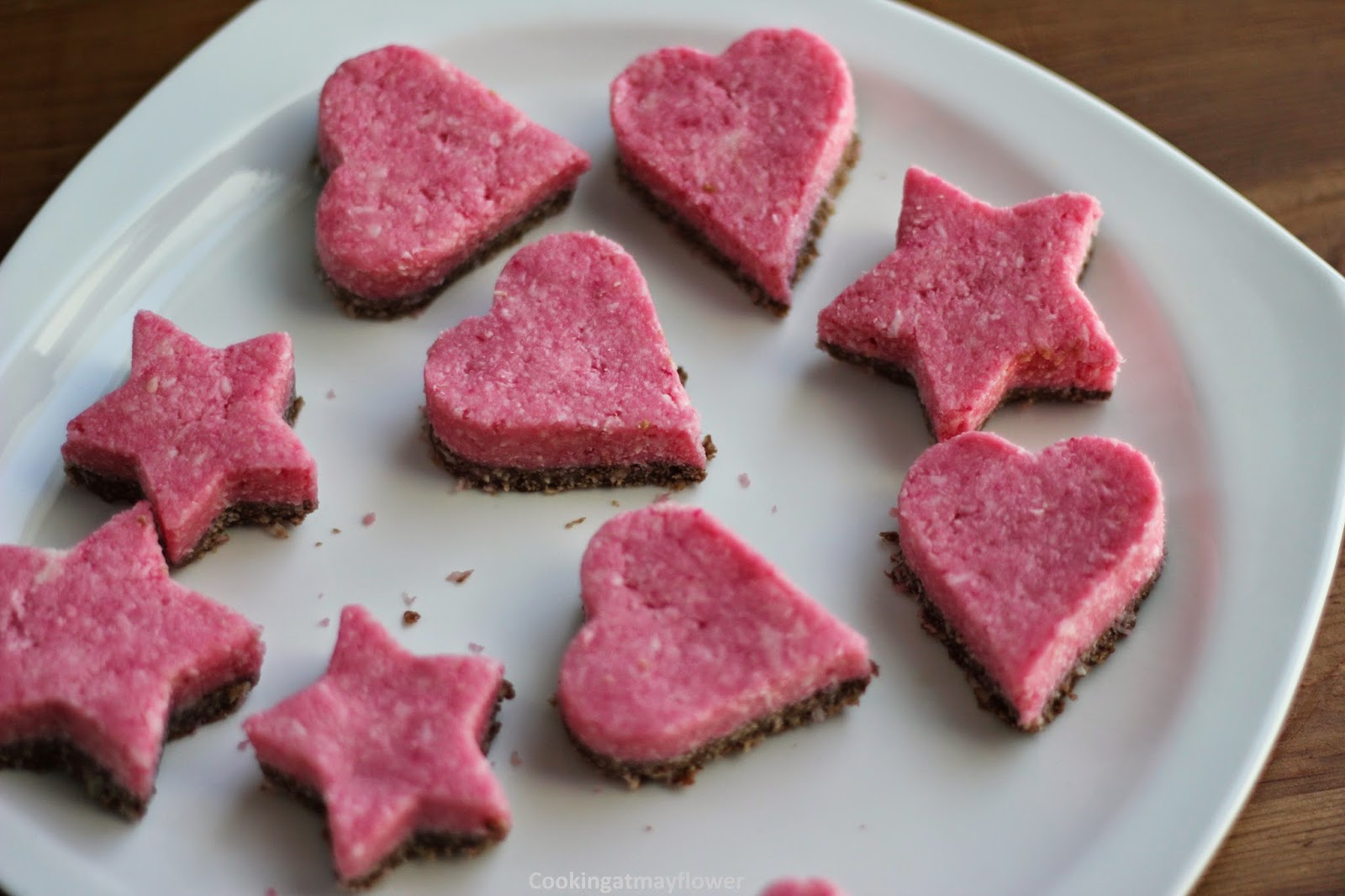 This is a no bake dessert and a fun project to do with kids especially if your child is a die hard fan of play-dohs. Kids will love making the dough, from adding their favorite colors to cutting them into their favorite shapes.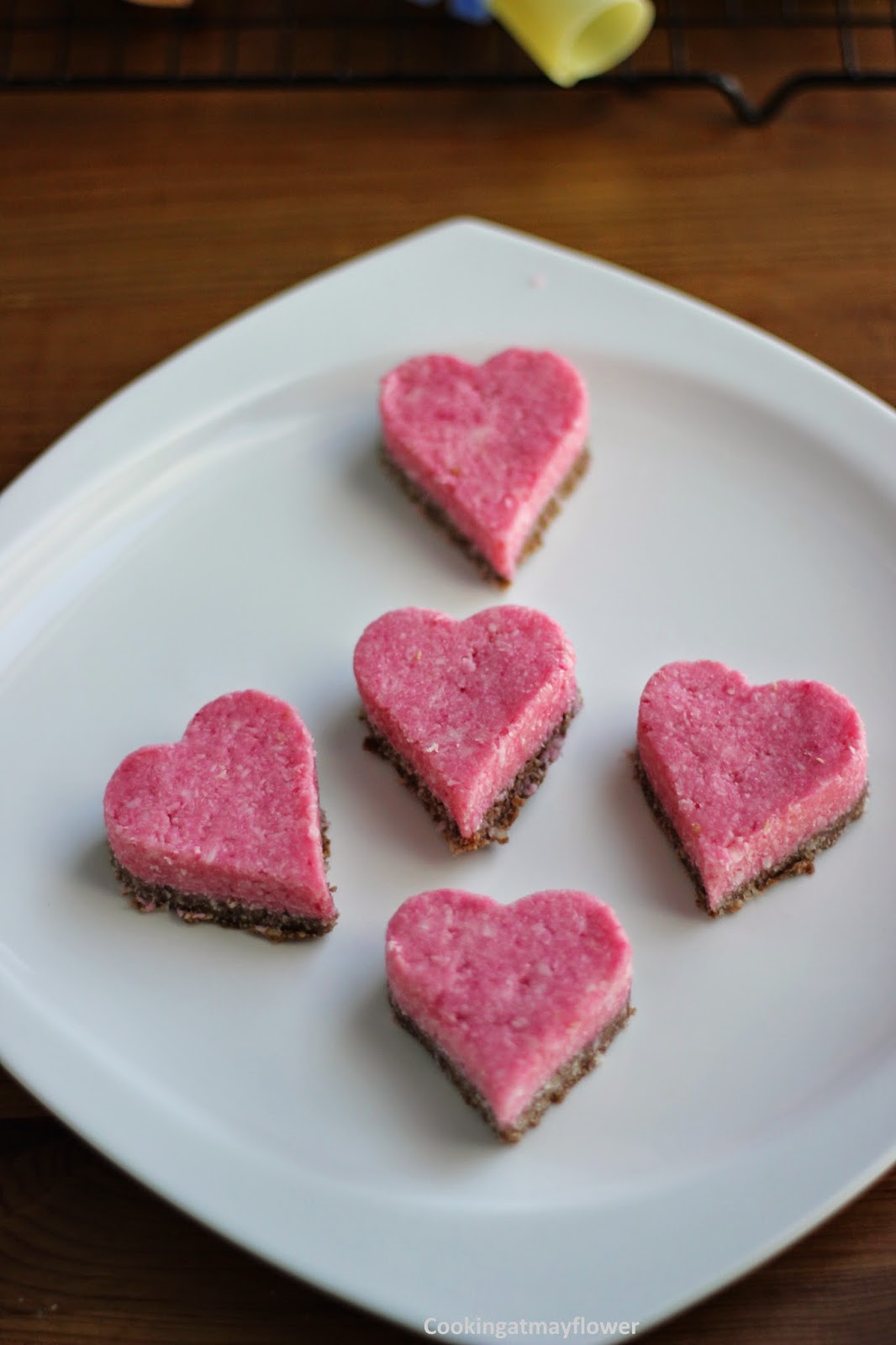 Recipe source- Asianet cookery show.
Ingredients


Condensed milk – 400 gm
Vanilla extract – 1 tsp
Desiccated coconut – 300 gm
Icing sugar – 250-300 gm
Cocoa powder -3 tbsp
Pink food coloring or pink gel paste
Method


Mix condensed milk, vanilla extract, desiccated coconut and icing sugar to form a dough. Divide the dough into two equal parts. To one dough, add gel color and mix well so that the color blends well into the dough. To other dough reserved, add cocoa powder and mix.
In a pyrex dish, place the dough with cocoa powder and flatten them uniformly using a spoon. This will give the base a chocolaty brown color. On top of the base, place the dough in which gel color is added. Flatten them uniformly using a spoon. Using cookie cutters, cut out your child's favorite shapes.