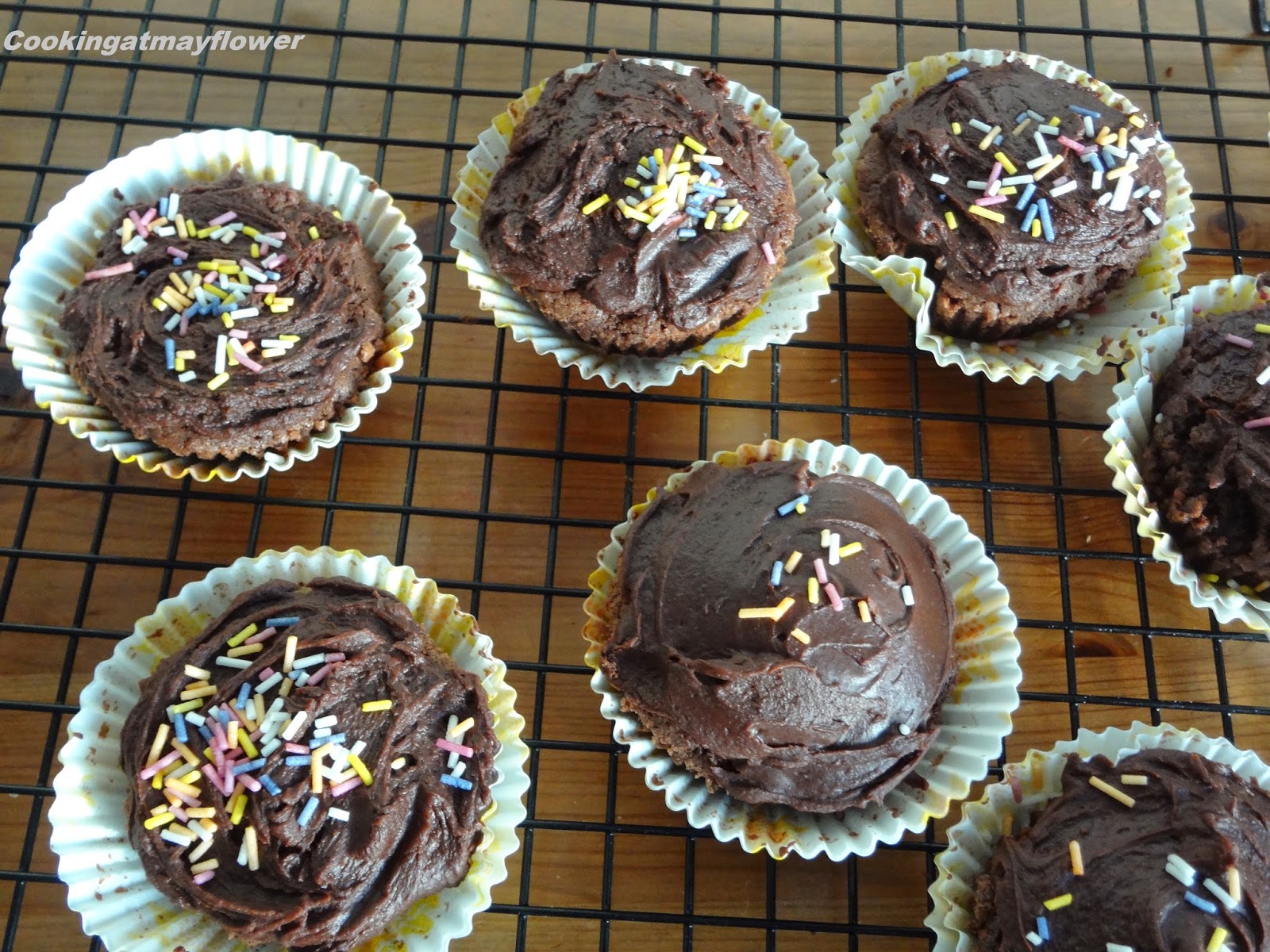 For the cupcake
Flour – 250 gm
Light brown sugar – 200 gm
Butter -200 gm
Dark chocolate-200 gm
Egg – 2 nos
Baking powder- 2 tsp
Water – 10 ml
Vanilla – 1 tsp



For the frosting
Dark chocolate – 100 gm
Fresh cream – 100 ml
Icing sugar – 1 cup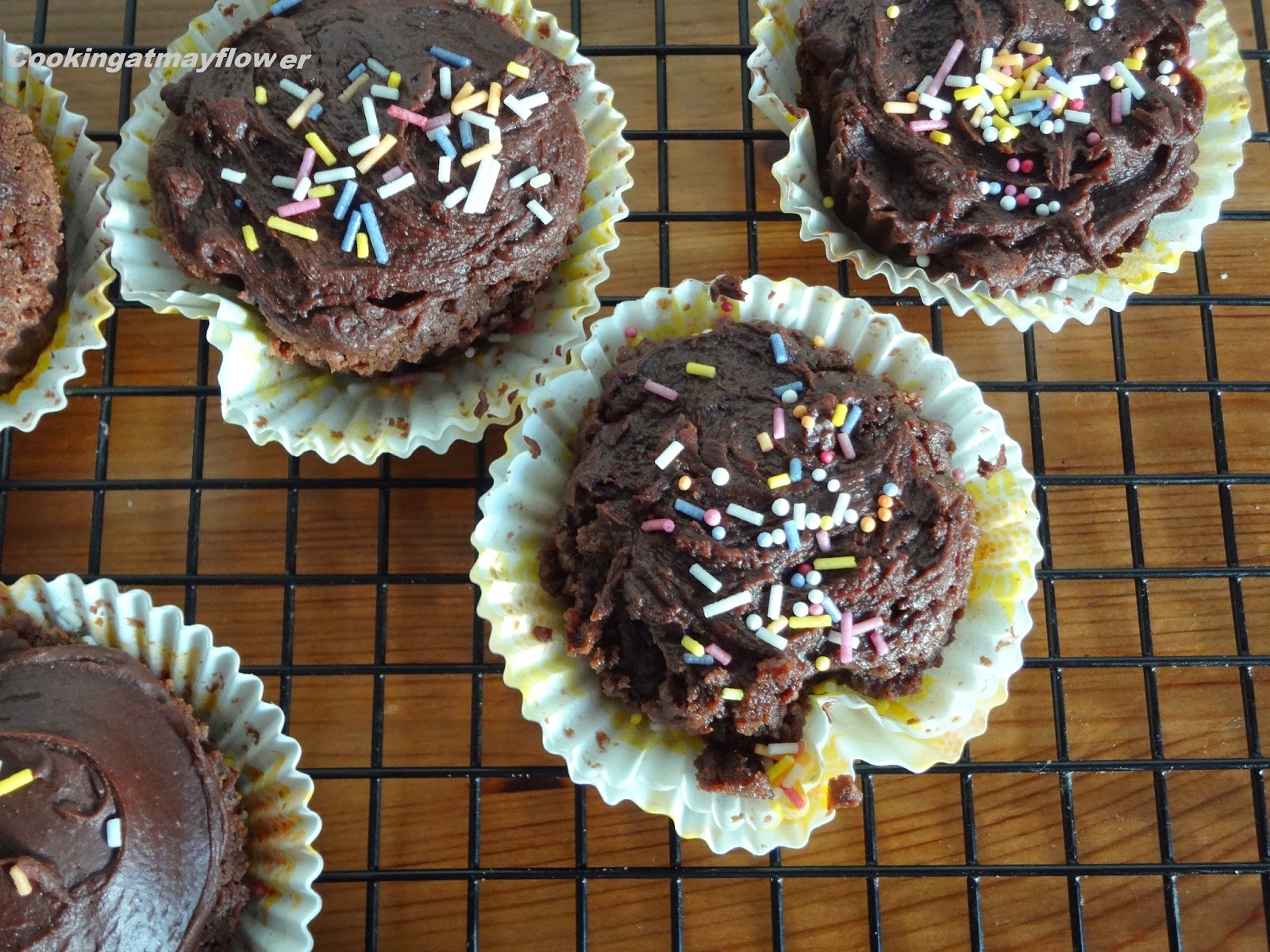 Method
Preheat oven to 160 degrees.
In a pan, put together chocolate, butter, sugar and hot water. Allow it to melt on medium flame. Stir it continuously until everything melts completely. Pour into a large bowl and allow it to cool while preparing other ingredients.


In a bowl, break 2 eggs and whisk until combined.

In another bowl, whisk together flour and baking powder.


With a whisk keep on beating the chocolate mixture while you steadily pour the egg into it.


When fully mixed, add the flour 1/2 cup at a time and whisk until mixed.

Fill each cupcake liners until 2/3rd. Bake 22-25 minutes.

Allow it to cool completely on a wire rack.


For the Frosting
Heat cream on low flame until it starts bubbling on the sides. Place the chocolate in a bowl and pour the cream in it, keep on whisking until the chocolate is completely melt. Allow it to cool. The mixture will thicken. Now add icing sugar and mix until it gains a spreadable consistency, add more icing sugar as needed. Apply the frosting on cupcakes using spatula and decorate with sprinkles.