I can't believe it is 500 !!!
"Cooking at Mayflower" was written initially for my daughter so she can cook real home food, which she is used to growing up. It reflects in my older posts for sure with bad typos and scribbling done (slowly I am correcting it)
, rather I could not key in a few words (I am the worst typist still). The only intention behind this blog was to make my daughter cook and eat home food. After few months or a year, being a busy grandma and my blog unattended, I got a message saying a person joined my site leaving a comment. It got me all excited and I started exploring the big world of blogging and along the way pushing others to join my site and cook. Happy to say that I am still not tired of this.
Thanks to all my family and friends for supporting me all the way with comments, questions, e-mails and Whatsapp. You keep me going.
Now straight to the happy frozen treat for the occasion – Semifreddo
Chocolate semifreddo is a frozen dessert. It pairs nicely with berries and nuts. The taste is like a semi-frozen chocolate mousse with nuts.
Double cream – 2 cups

Caster sugar – 2/3 cup

Cocoa powder – 1/2 cup

Eggs, separated – 4

Rum or Brandy – 3 tbsp (Optional)

Icing sugar – 3 tbsp


Cashewnuts or hazelnuts, roughly chopped – 150 g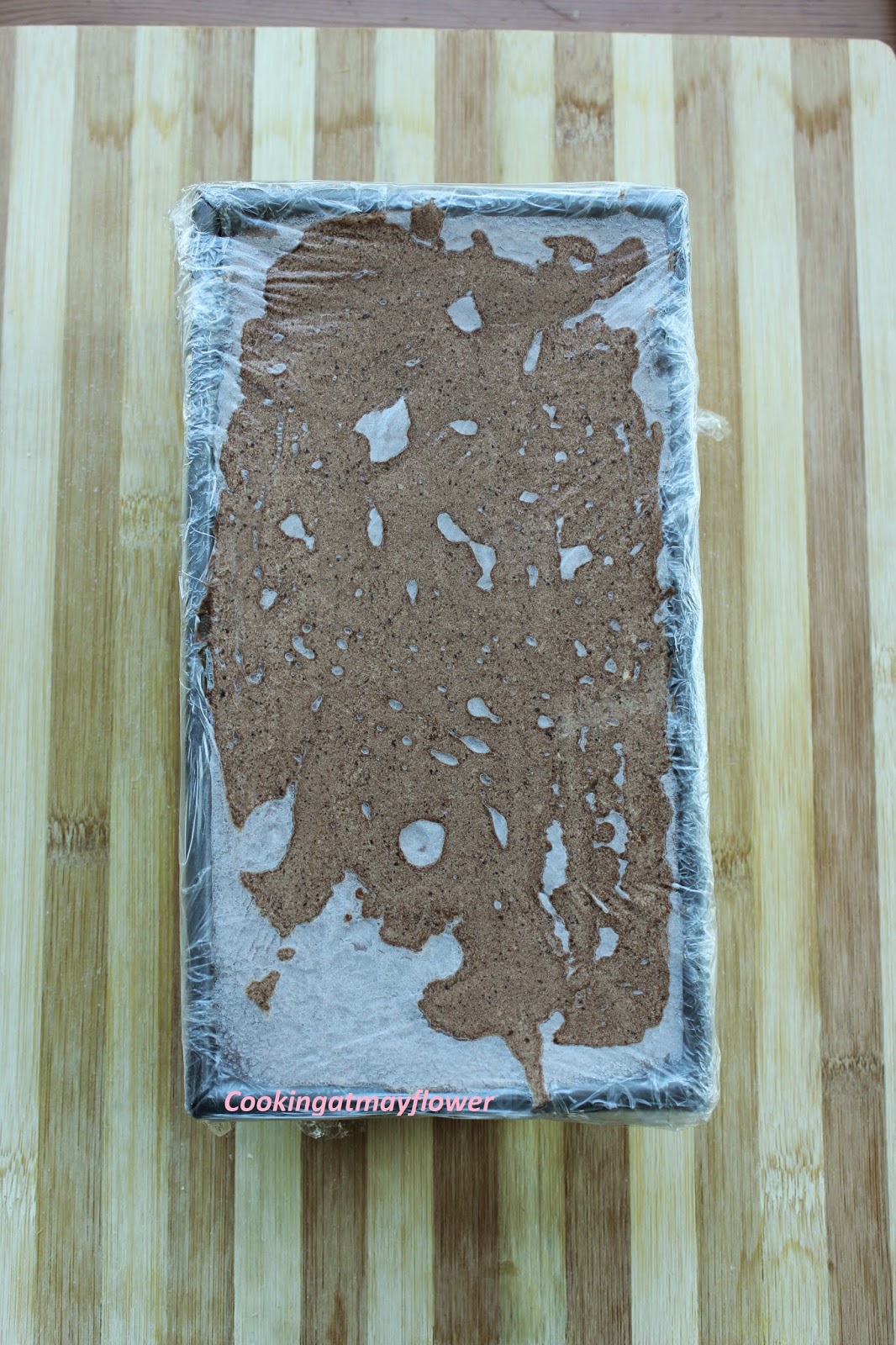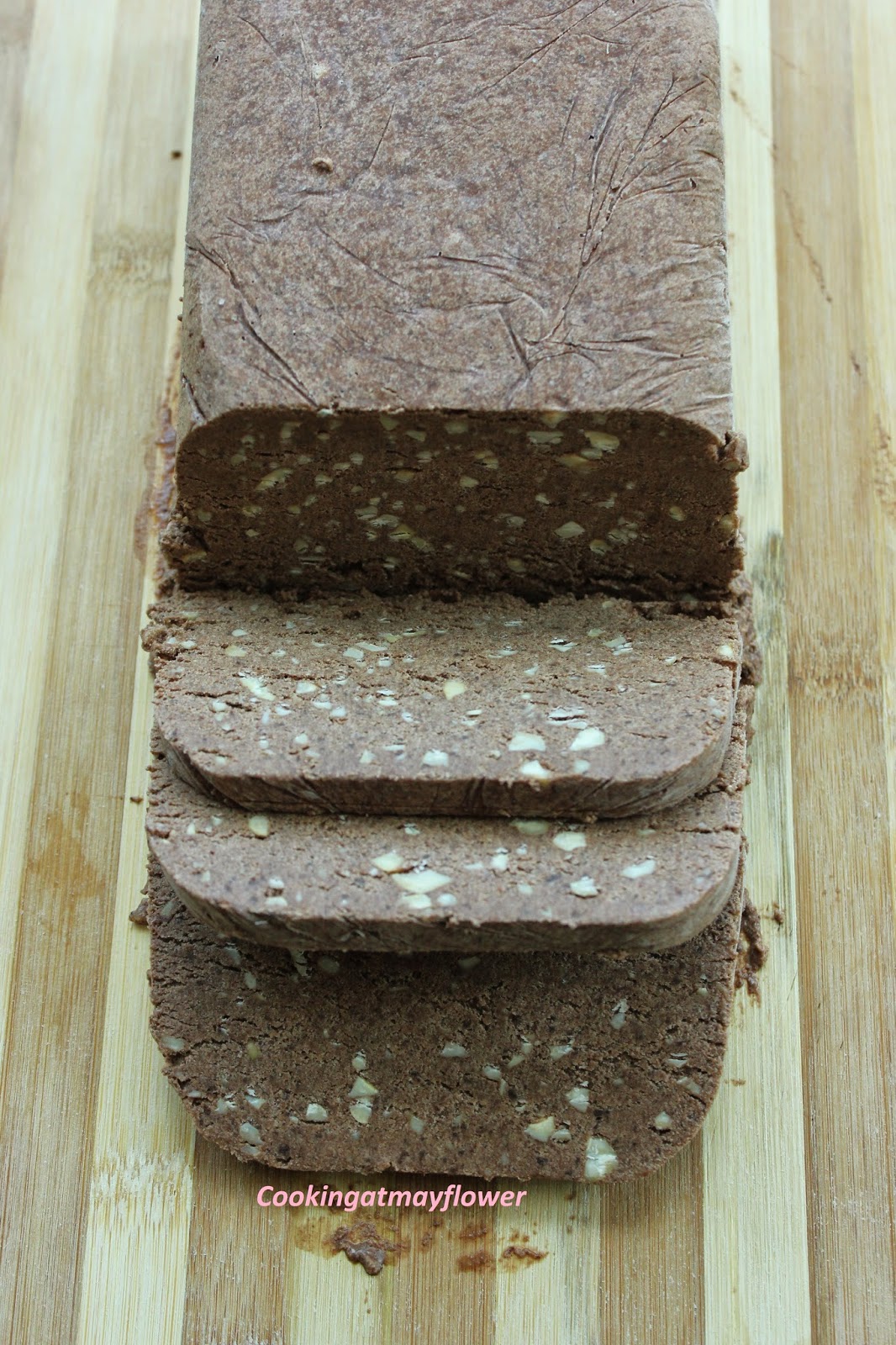 Method
Line a 9 x 5 inch loaf tin with strips of foil or clingfilm with an overhang on the sides.
Heat 3/4 cup of the cream in a saucepan. In a bowl, mix caster sugar, cocoa powder and egg yolks. Pour hot cream on top and mix well. Pour back into the saucepan and cook over low heat, stirring continuously, until the mixture is thick enough to coat the back of a wooden spoon. Do not allow it to boil. Stir in the rum or brandy (if using) and remove from the heat. Cover the surface with clingfilm and cool for 30 minutes.
Whip the egg whites in a clean dry glass bowl until stiff peaks form.
Whip the remaining cream in a large bowl until soft peaks form.

Add the icing sugar and whip until stiff and glossy. Lightly fold the chocolate custard into the cream, then fold in the egg whites. Gently fold through the chopped hazelnuts. Transfer into the tin, smooth the surface and cover with cling film. Freeze for at least 24 hours. Leave at room temperature for 5 minutes before serving in slices.