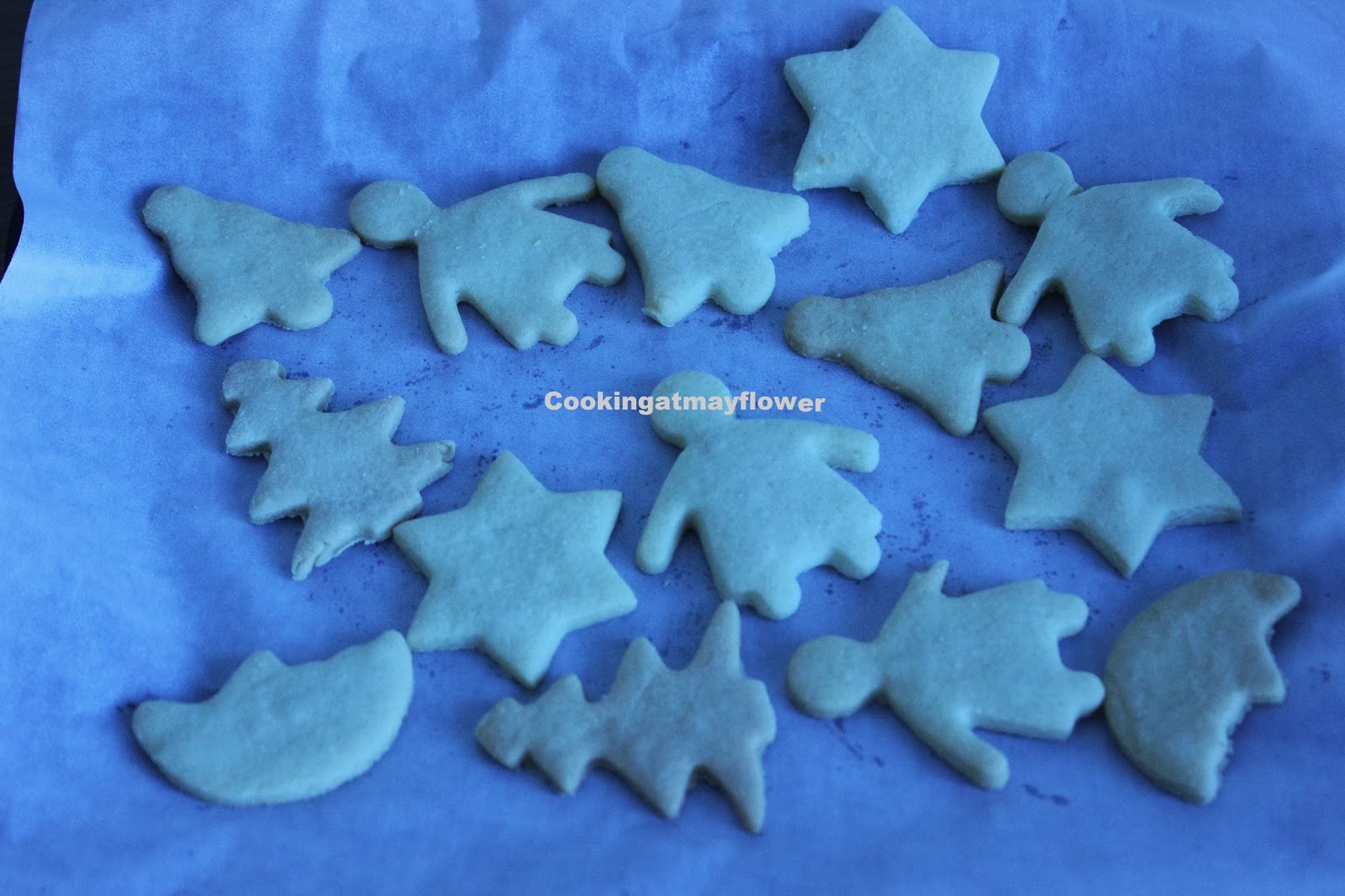 Ingredients
Sugar – 1 cup
Vanilla essence – 1/2 tsp
All purpose flour – 2 1/2 cups
Baking powder – 1/2 tsp
Unsalted Butter – 1 cup
Egg yolks – 2 large eggs
Salt – 1/2 tsp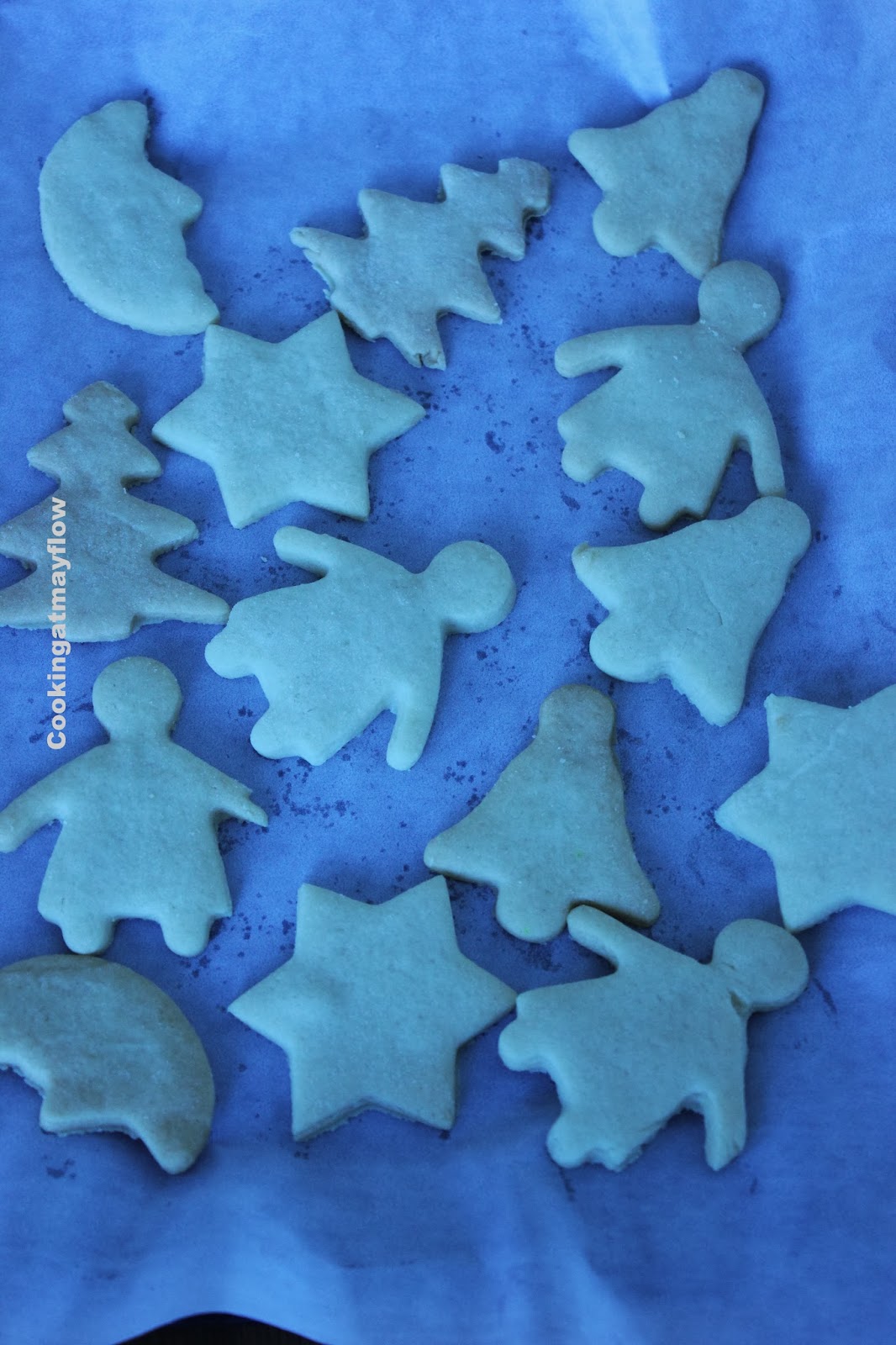 Preheat oven to 180 degree C. Mix butter and sugar to a smooth consistency. Now add egg yolks one by one. Now whisk. Add vanilla and continue whisking.
Sieve flour, baking powder and salt. Now add the dry ingredients to the above mixture and make a dough. Divide the dough into 2 and wrap with a cling film. Place in the refrigerator for 1/2 hour. After 1/2 hour, using a rolling pin, roll the dough and cut out the cookies in different shapes using cookie cutters.
Bake for 6-8 minutes in a preheated oven. when the sides of the cookies turn light brown, cookies are ready. Keep this untouched in the cookie sheet for 5 minutes.
Continue cookie making with rest of the dough. Decorate with sprinkles or coloured sugar crystals.