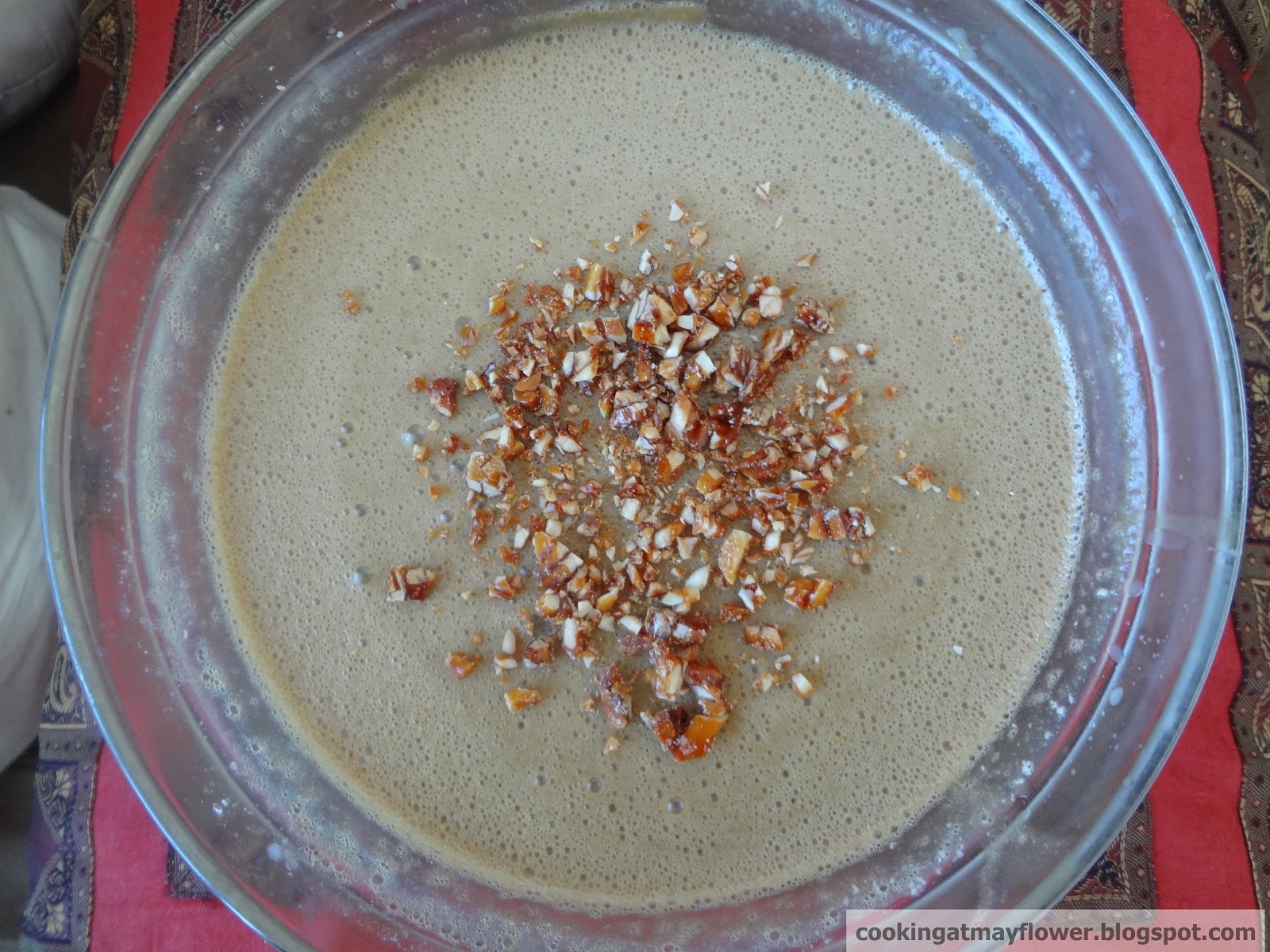 Recipe – Vanitha Magazine


Ingredients


1. Milk – 1 1/2 cups
Condensed milk – 1 tin
Eggs, large – 3


2. Nescafe – 1 tbsp
Warm water – 1 tbsp


3. Gelatin – 2 tbsp
Water – 3 tbsp


4. Sugar – 2 tbsp


5. Brandy – 1 tbsp (optional)
Vanilla essence – 1 tsp


6. Caramelized nuts – 1/4 cup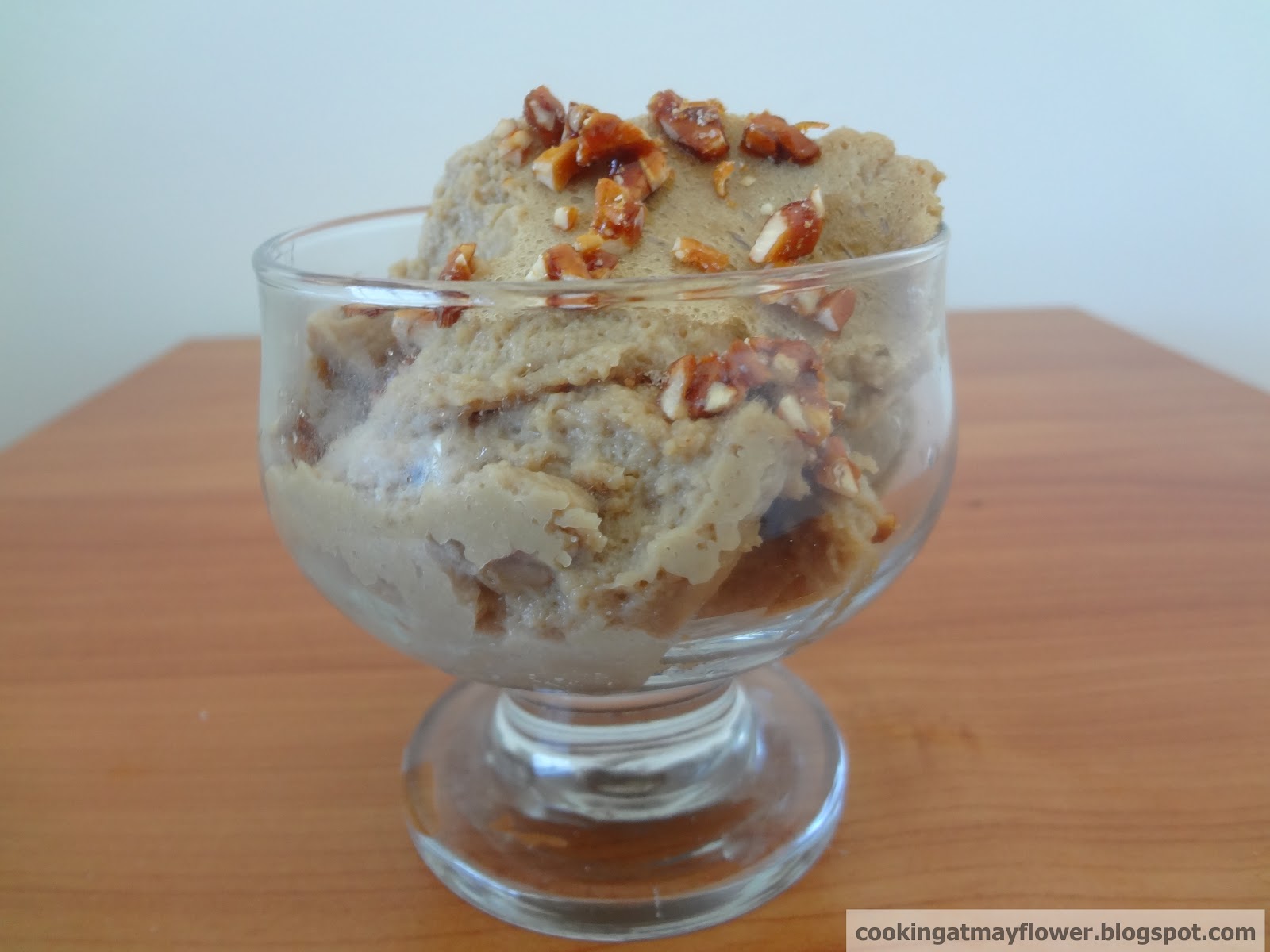 Directions


In the top of a double boiler, over simmering water, combine milk, condensed milk, egg yolks. Stir well till you get a custard consistency.


Combine nescafe with warm water and pour this to the above custard mixture.


Dissolve gelatin with water in low flame. Pour this to the above custard mixture.


Allow it to cool and put this in the freezer.


Whisk egg whites with sugar. Add brandy (optional) and vanilla essence.


When the custard mixture starts to set, remove it from the freezer and add the whisked egg white and sugar mixture and fold lightly. Now put this in the refrigerator back (not in the freezer).


Serve with caramelized nuts.