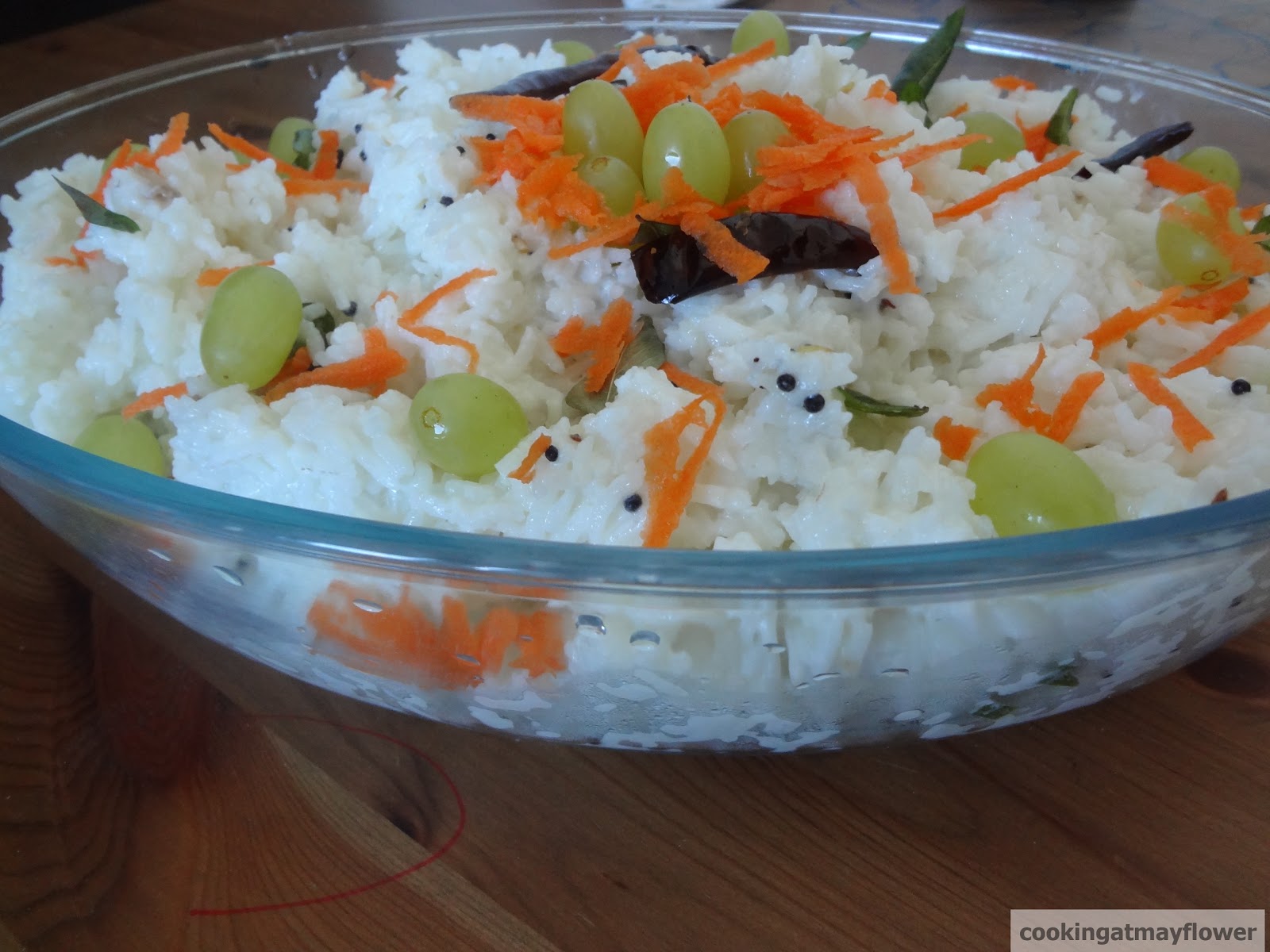 Ingredients
Basmati Rice – 1 1/2 cups
Curd – 1 1/2 cups
Ginger – 1 small piece
Green chillies – 3
Curry leaves
Carrots grated – to decorate
Grapes – to decorate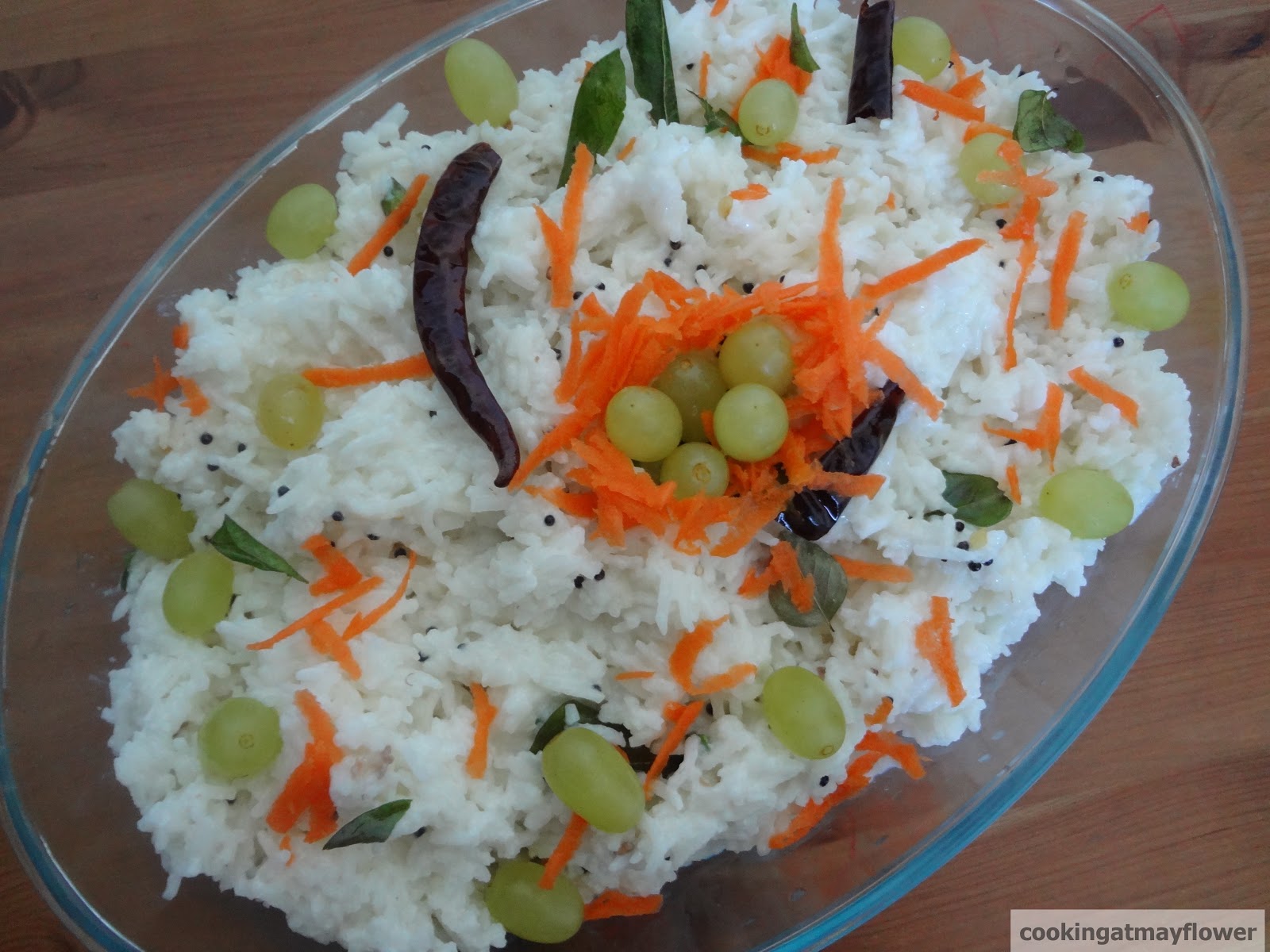 Directions
Cook basmati rice with 3 cups of water. Keep them aside.
Heat oil in a pan, saute ginger, green chillies, and curry leaves. Add the cooked rice and then the curd. Let the heat pass through cooked rice and curd. Switch off the stove. Decorate with grated carrots and grapes.