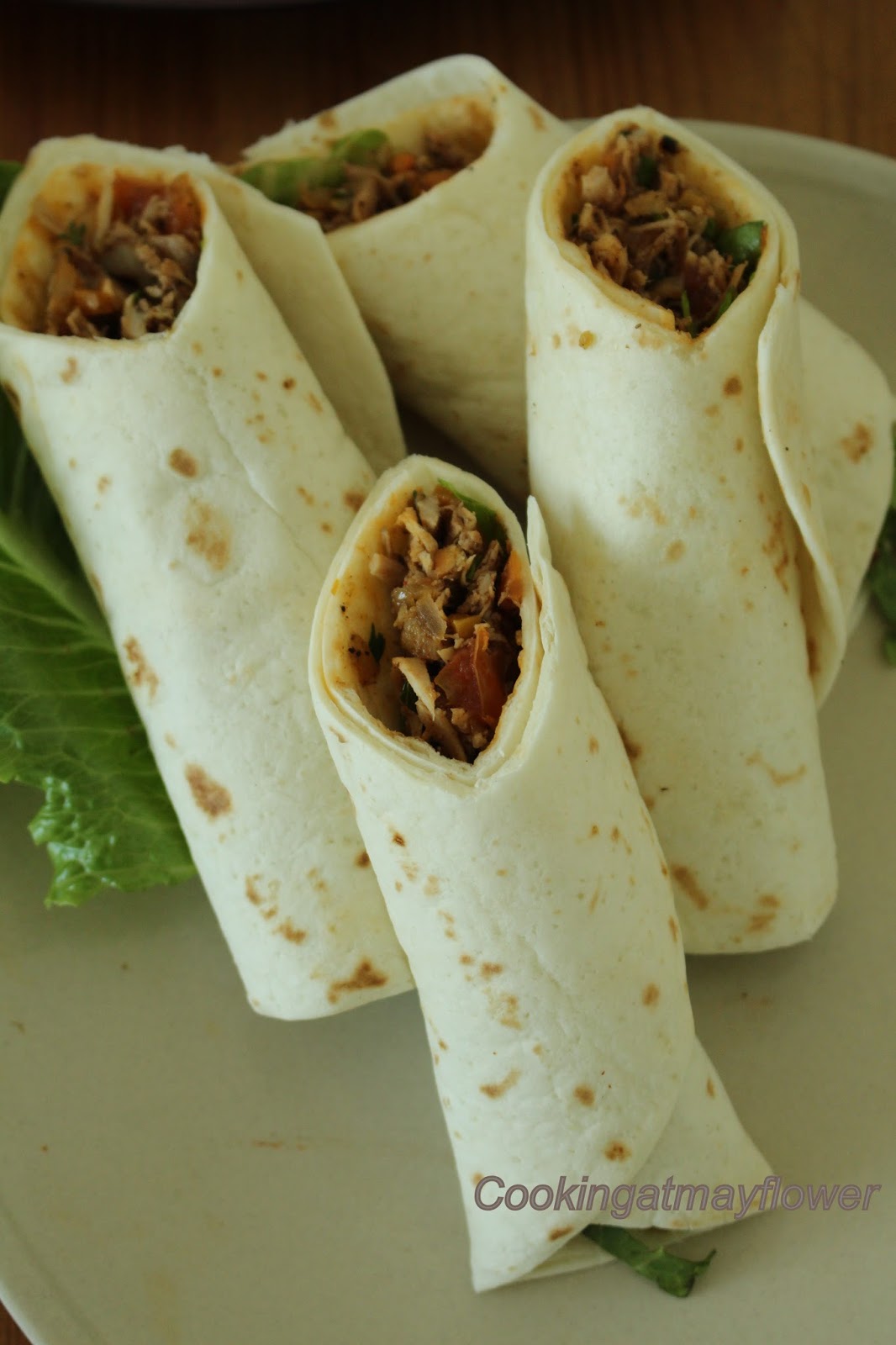 A perfect bite for people on the go. Shredded chicken is sauteed with onion, pepper powder, garam masala, tomato sauce and soya sauce. Wrap this with some shredded lettuce leaves for a quick breakfast or lunch.


Ingredients

Tortilla – 4 nos
Lettuce leaves, shredded – 3- 4 nos



For filling

Chicken, cooked and shredded – 2 cups
Lettuce leaves – 2- 3 nos
Onion, chopped finely- 1 medium
Tomato, chopped finely – 1 small
Carrot, chopped finely – 2 tbsp
Ginger, finely chopped – 1 tsp
Garlic, finelly chopped – 1 tsp
Pepper powder – 1 tsp
Turmeric powder – a pinch
Garam masala powder – 1 tsp
Tomato sauce – 3 tsp
Soya sauce – 1 tsp
Coriander leaves, chopped – 2 tsp
Salt as needed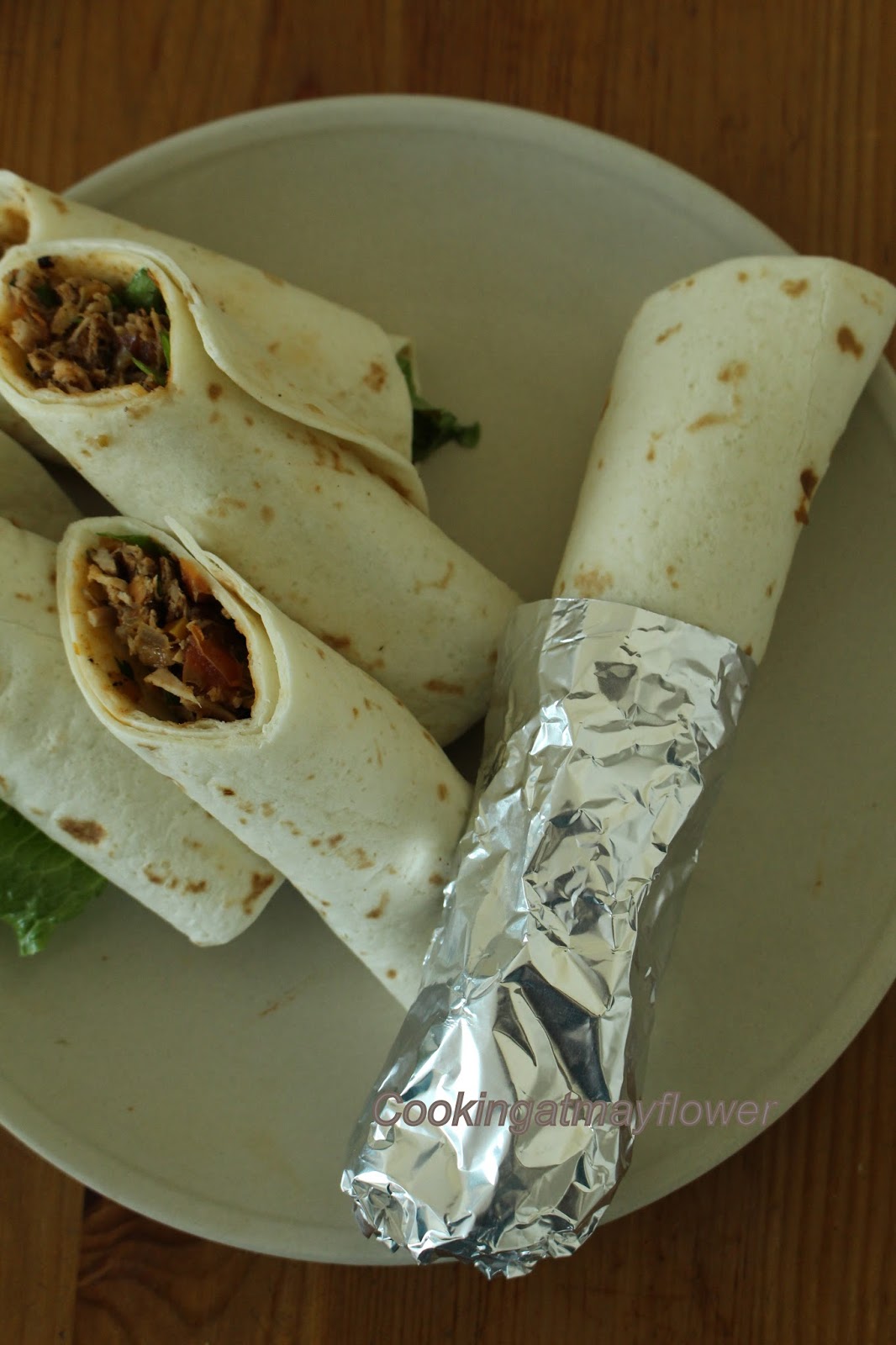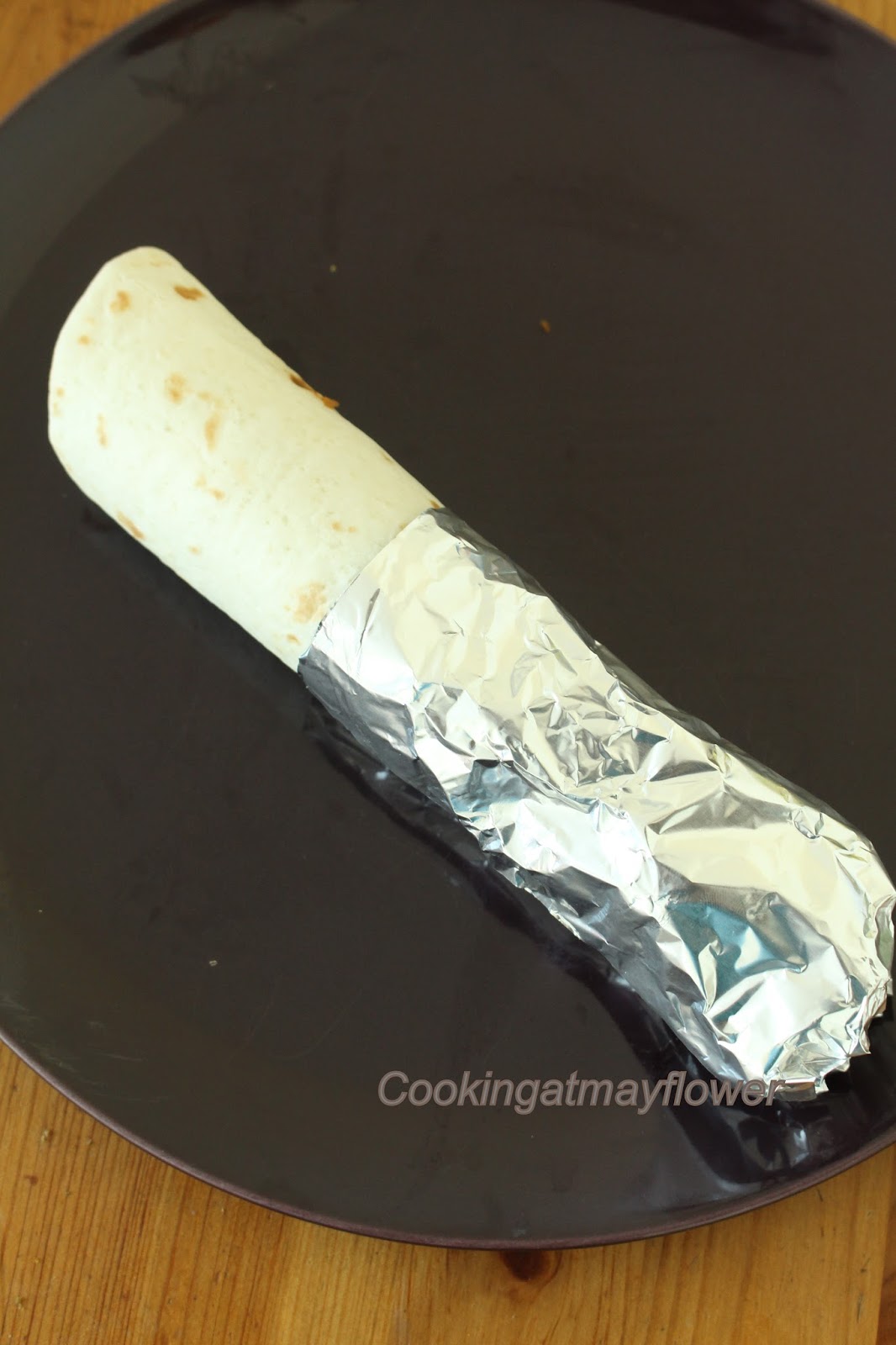 Method



Heat oil in a pan. Saute onion, ginger and garlic. When onion turns light brown, add tomato, pepper powder and garam masala powder. Now add chicken, carrot and salt. Cook for 2 – 3 minutes in a low flame. Now add tomato sauce and soya sauce. Mix well. Add coriander leaves. Switch off the flame.

In a nonstick pan, lay the tortilla on both sides. Wrap the tortillas with shredded lettuce and the prepared mixture.