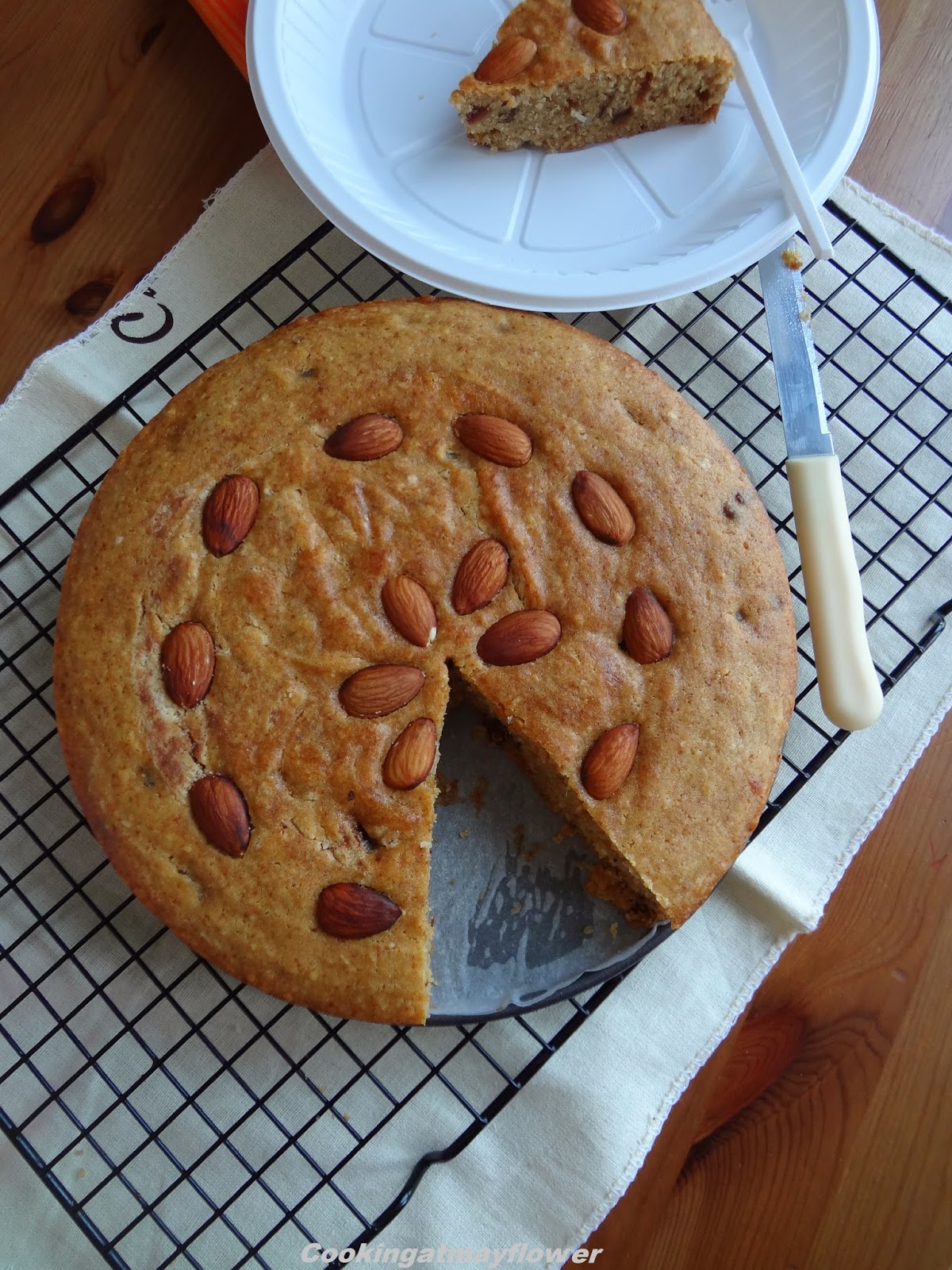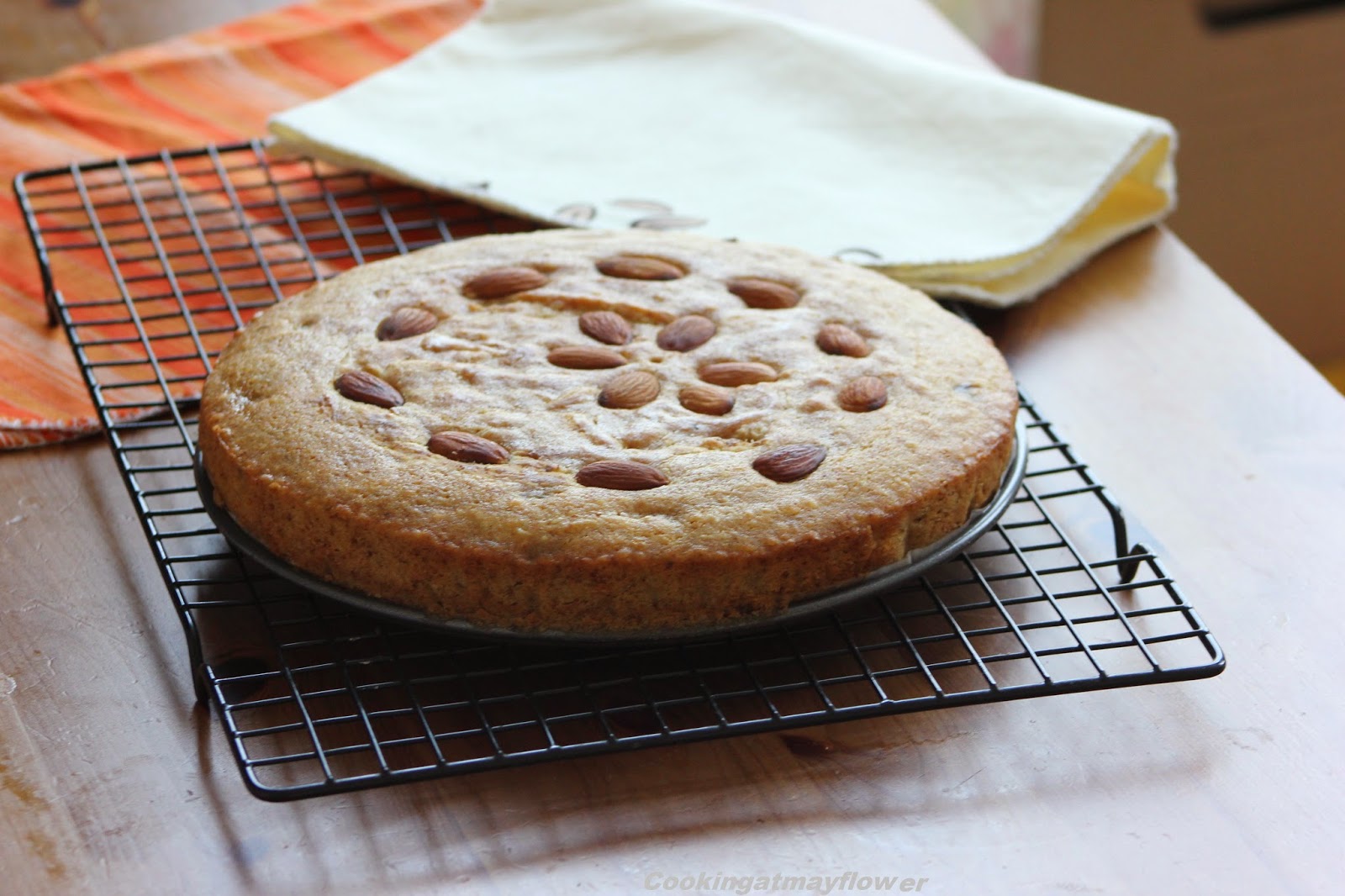 Ingredients
1)Dates, stone removed – 1/2 cup
Banana/Nenthrapazham – 1/2 cup
Egg – 4 Nos
Sugar – 1/2 cup
2) Sunflower oil – 3/4 cup
Baking powder – 1 tsp
All purpose flour – 1 cup
3) Dessicated coconut – 1/4 cup
Almonds – 16 Nos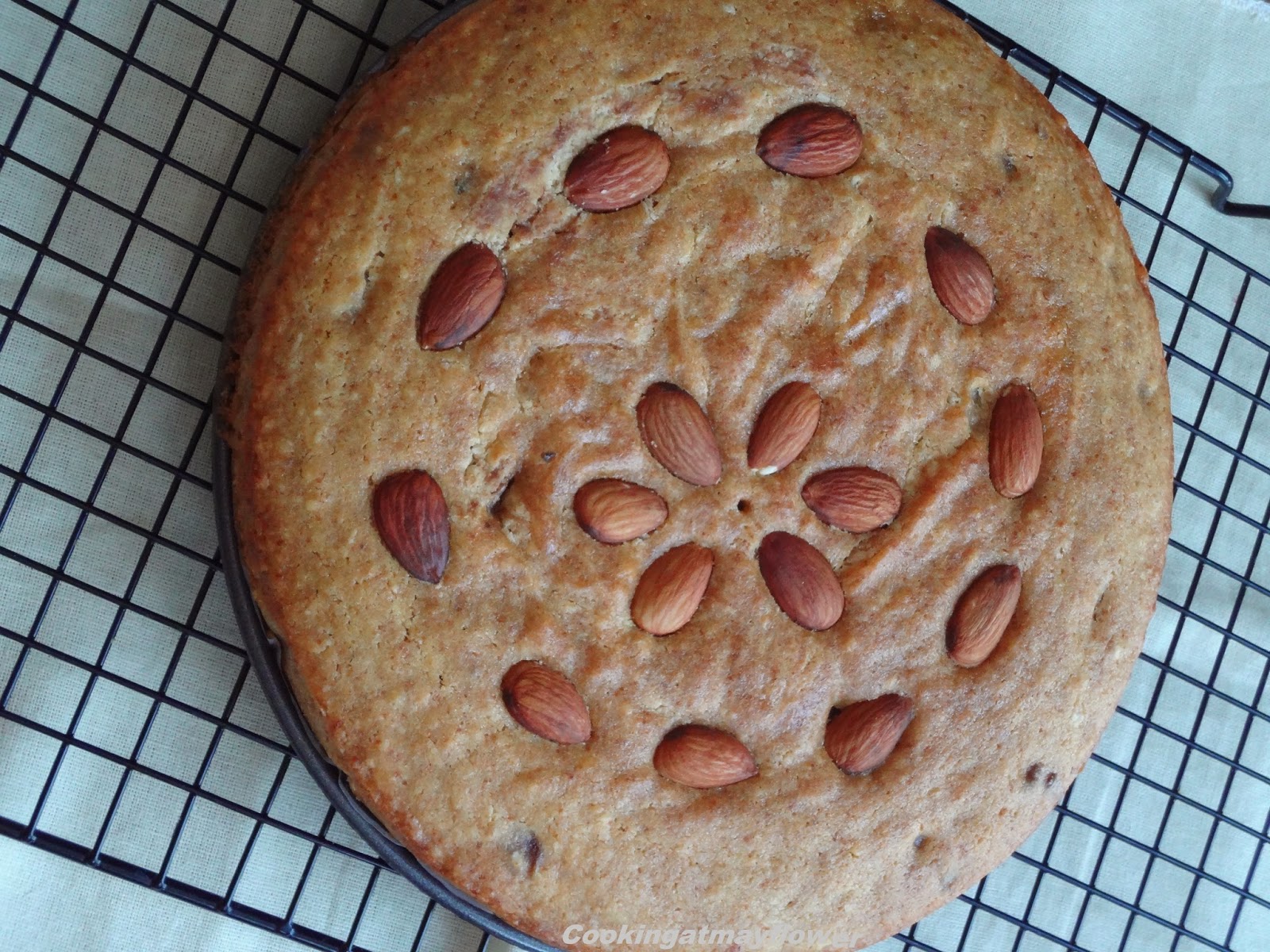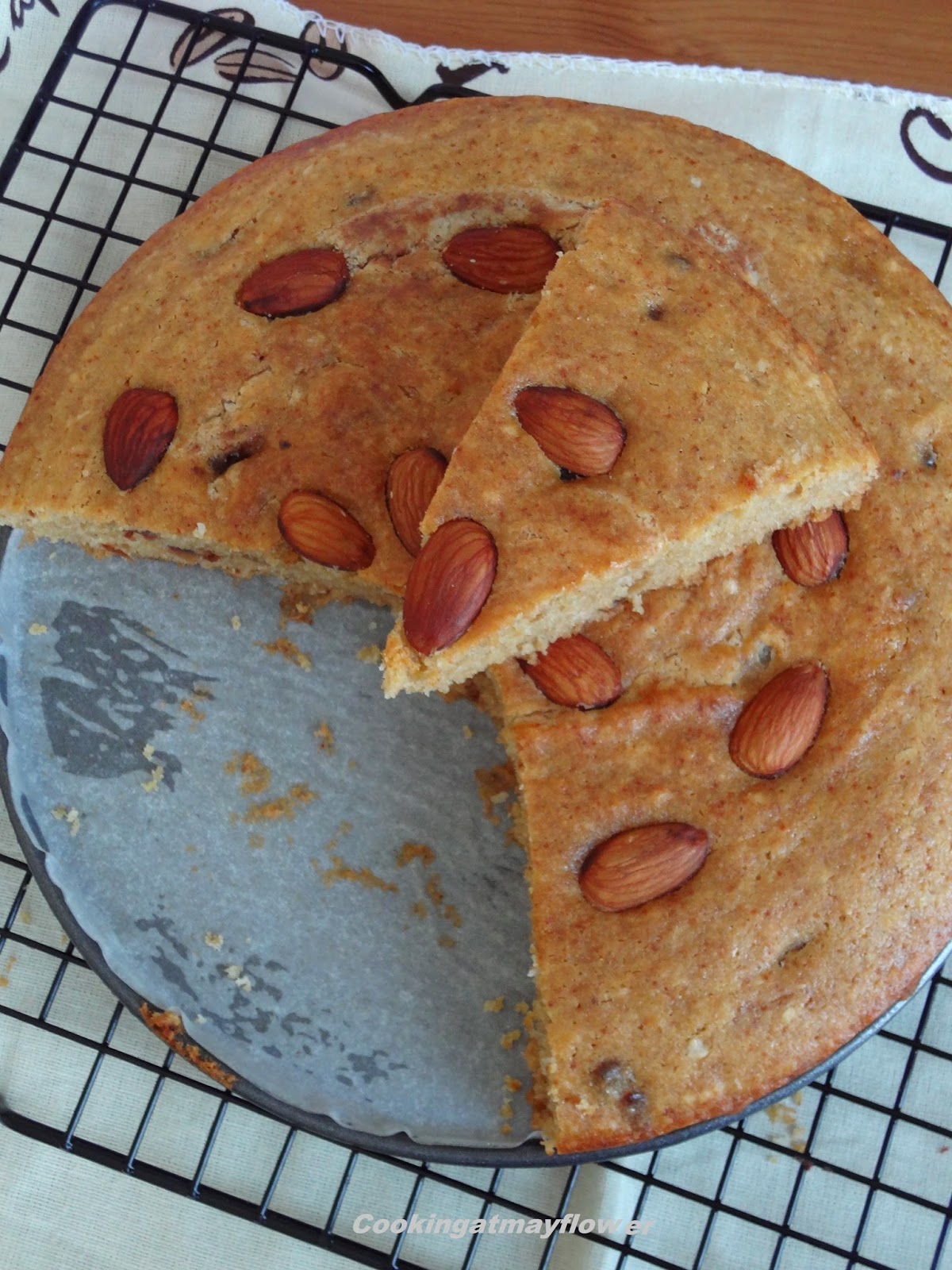 Method
In a blender, powder sugar. Add eggs, dates and cooked banana. Blend thoroughly.

In a bowl, mix flour, baking powder and sunflower oil. To this add the well mashed mixture of eggs, dates, cooked banana and sugar from above along with grated coconut.

Preheat the oven to 180 degrees.

Smear butter over nonstick cake pan. Pour the cake batter over this. Cook for 40 minutes or until the cake is baked.