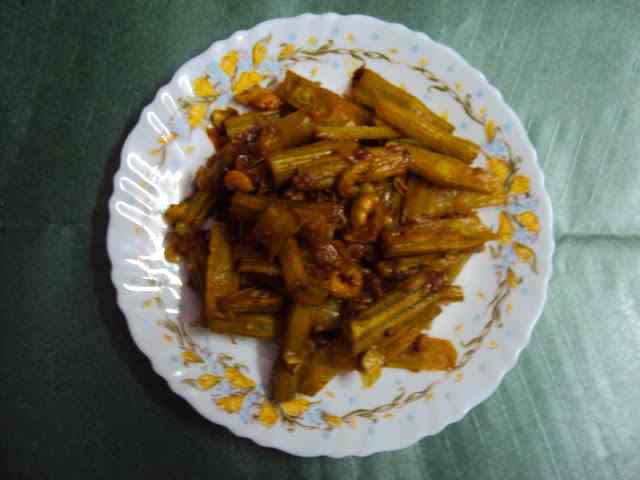 muringakka chemmeen ularthiyathu
Kochi Style Muringakka Chemmeen Ularthiyathu
Muringakka
/ Moringa / Drumstick – 4 nos
Prawns,
cleaned – ¼ cup
Shallots
– 10 nos
Green
chili – 2 nos
Salt
– as needed
Turmeric
powder – ¼ tsp
Chili
powder – 1 tsp
Oil
as needed
In a pan, add prawns, green chilies, curry leaves, turmeric powder,
salt and 3/4 cup of water. Cover the pan
with a lid and cook in low flame. Once the water starts to boil, add drumsticks
and cook well.
Heat oil in a pan. Saute shallots until light brown. Now add chili
powder and fry for 1 minute. To this, add cooked drumsticks and prawn. Mix
well. Serve hot with rice.