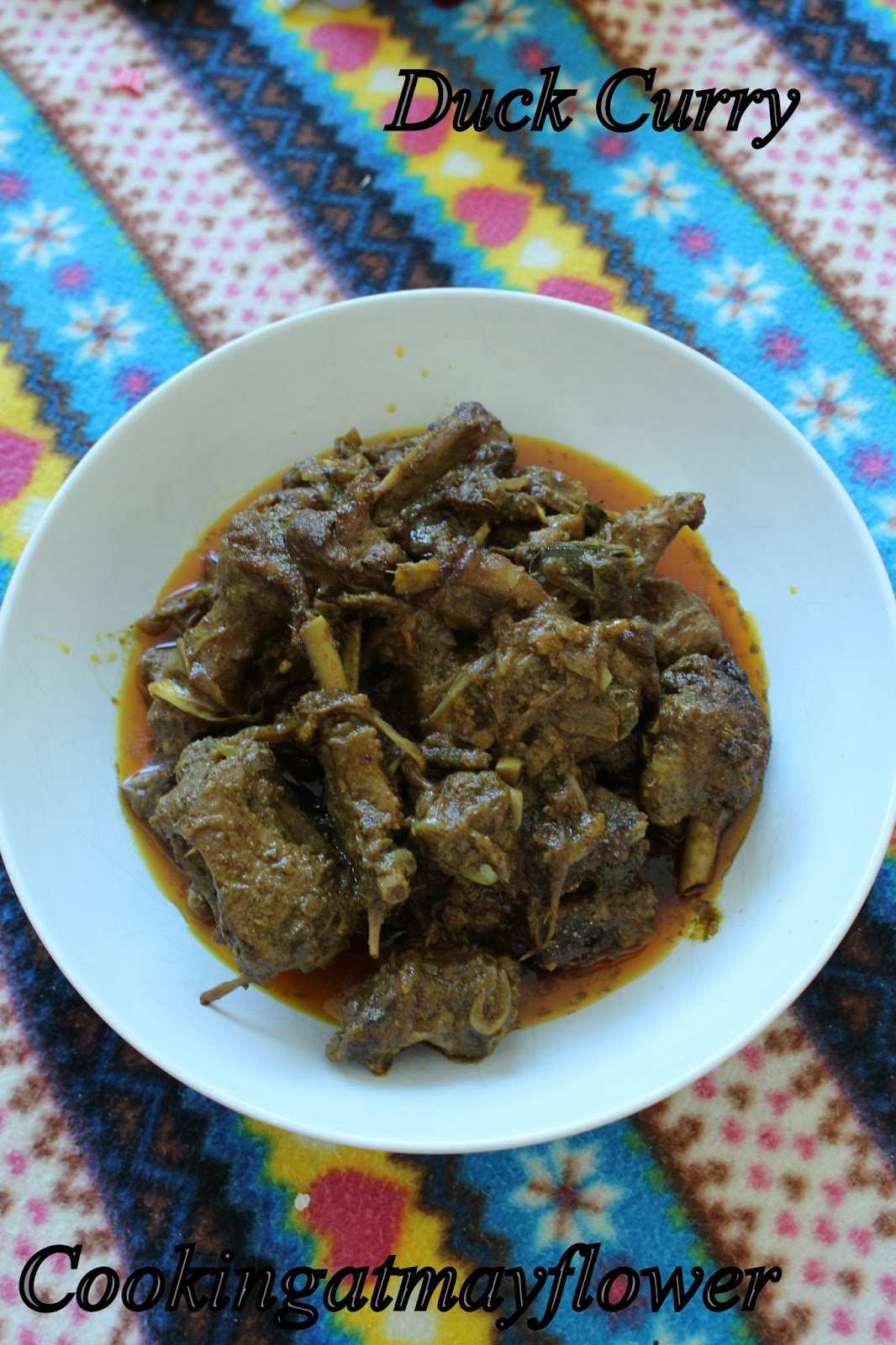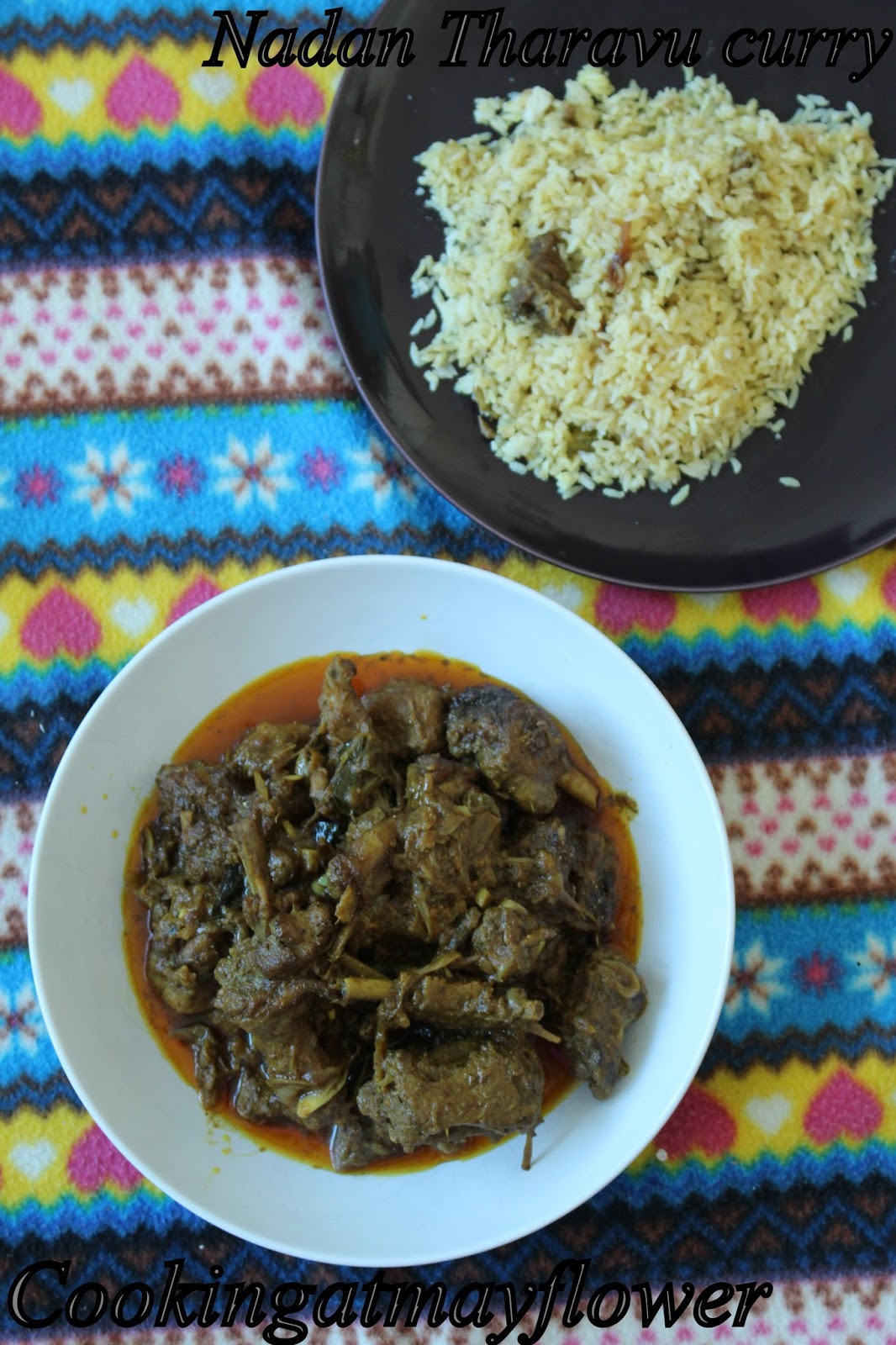 This is a family favorite .I often make it for our guests as all of them love it . This curry is popular in my son's and daughter's friends circle.




Ingredients


1)Duck cut in to medium pieces – 1 kg


Pepper powder – 1 tsp
Turmeric powder – 1/4 tsp
Coriander powder- 1 tsp
Green chillies – 4 nos
Ginger chopped- 1 inch piece
Curry leaves
Salt


Dry roast and grind


Fennel seeds – 1 tsp
Cardamom – 4 nos
Cinnamon – 1 inch piece
Cloves – 6nos




For the gravy

Onion – 2 medium
Chopped garlic -1 tbs
Coriander powder – 2 tbs
Chilli powder – 1 tsp
Pepper powder – 1 tbs
Turmeric powder – 1 /2 tsp
Oil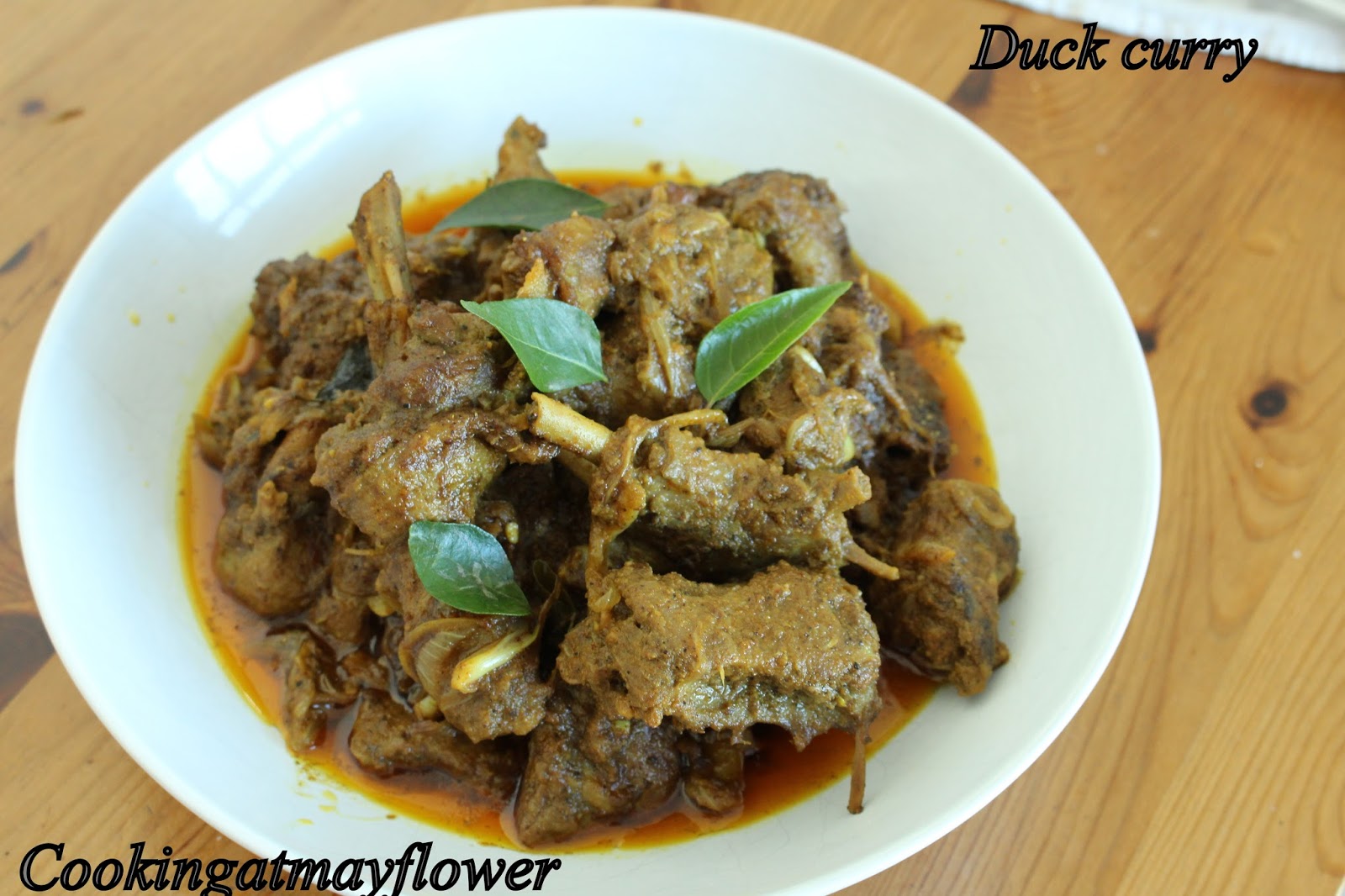 Method


Pressure cook duck along with green chillies, ginger, curry leaves, pepper powder, turmeric powder, coriander powder and salt, till meat is tender usually 3-4 whistles ( time depends on the duck you are using, some take a little longer) . Dry roast and grind 3rd ingredients and keep aside. Heat oil in a kadhai, saute onion, garlic and curry leaves, till it starts to brown. Now add coriander powder, chilli powder, turmeric powder, and pepper powder. Now add ground mixture as shown above. Saute in low flame for a few minutes. When the raw smell disappears, add duck along with the stock. When the gravy thickens, curry is ready to be served.


Optional: If needed you can add coconut milk, but it brings a different taste and colour to the dish. I dont use coconut milk as I feel it is best served without it. The taste of the pepper powder should be prominent and that makes the curry very tasty.
Serve hot with appam, puttu or rice.