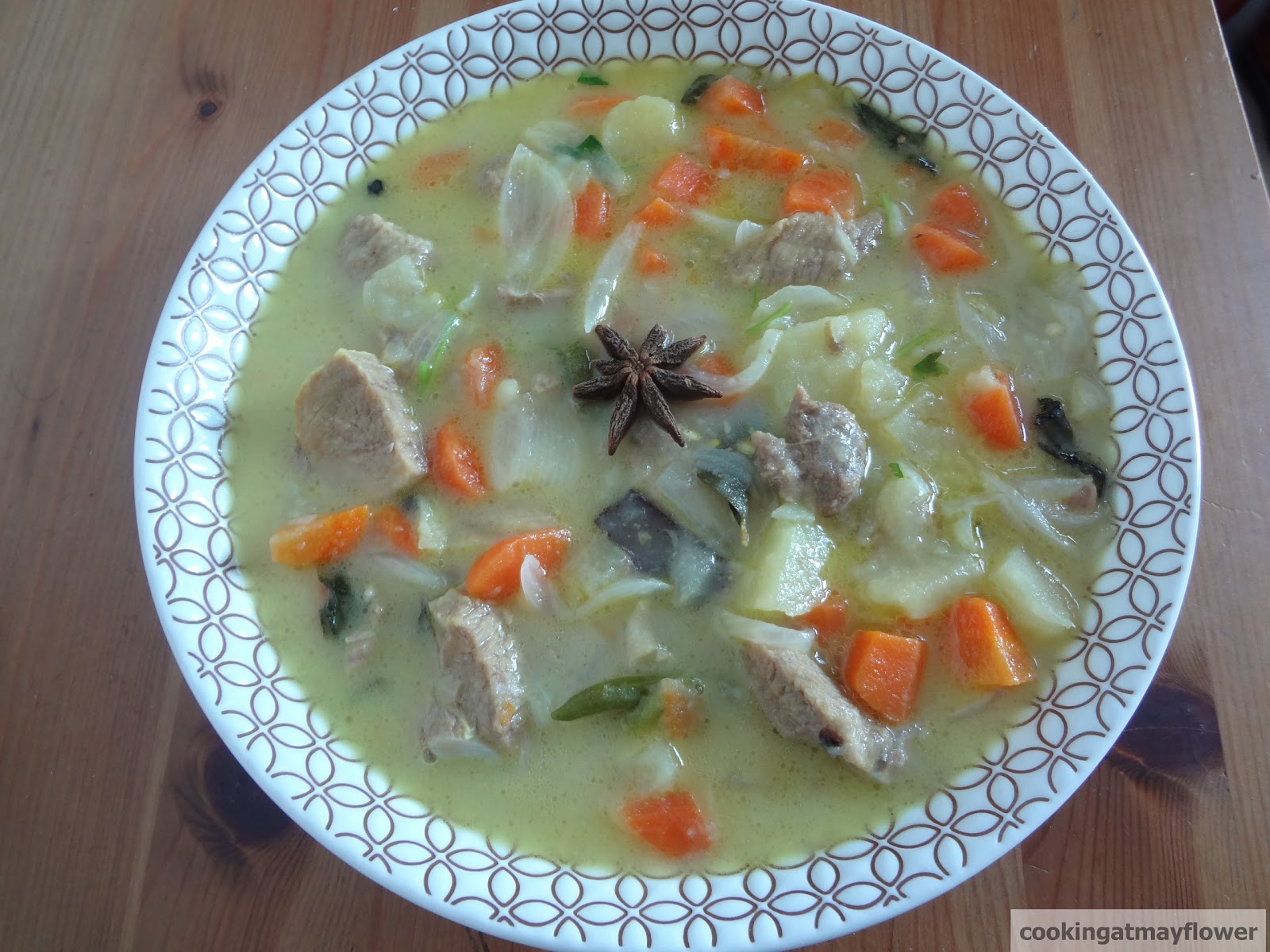 Beef – 1/2 kg


Potato – 1 no


Carrot – 1 no


Onion – 1 no


Green chillies – 6 nos


Ginger chopped – 1 tsp


Cinnamon stick – 1 piece


Cloves – 4 nos


Cardamom – 3 nos


Peppercorns – 1/2 tsp


Curry leaves


Coriander leaves – 1 tsp


Mint leaves – 1 tsp


Thick coconut milk – 3/4 to 1cup


Salt
Cook beef in a pressure cooker with salt, green chillies, and ginger. Keep aside. Cut carrots and potatoes in cubes.
Heat oil in a pan, splutter cinnamon, cloves, peppercorns, and cardamom. Saute onion, green chillies, and curry leaves. When onion becomes transparent, add water, potato and carrot. When carrot and potato is half boiled, add cooked beef along with stock. Now close the lid and cook potatoes and carrots in low flame. When potatoes and carrots are cooked, add 1/4 cup of coconut milk along with water. When it starts to boil and thicken, add remaining coconut milk. When it is about to boil, take out beef stew from stove. Garnish with coriander leaves and mint leaves.
Serve with fresh white appams and bread.