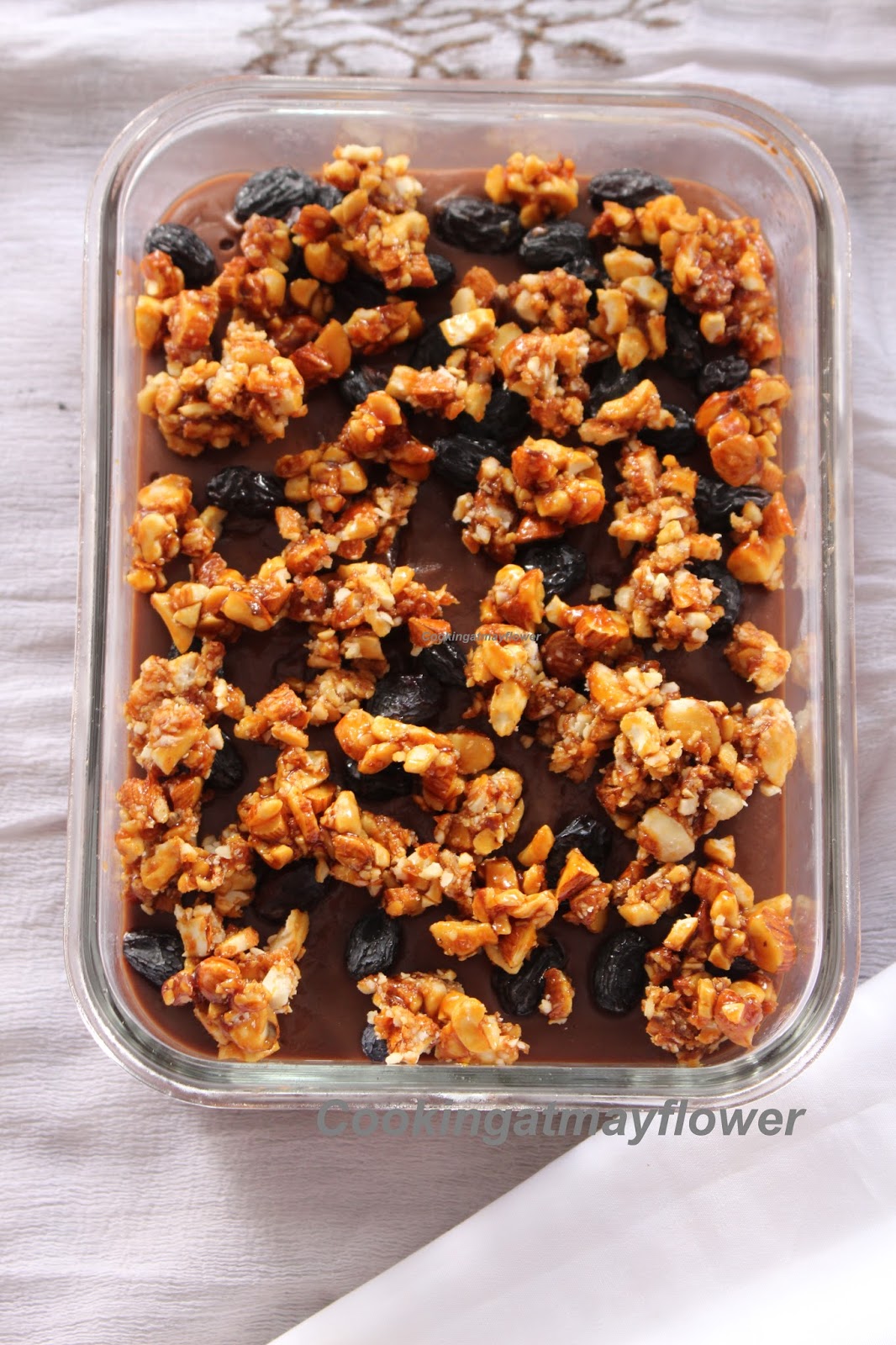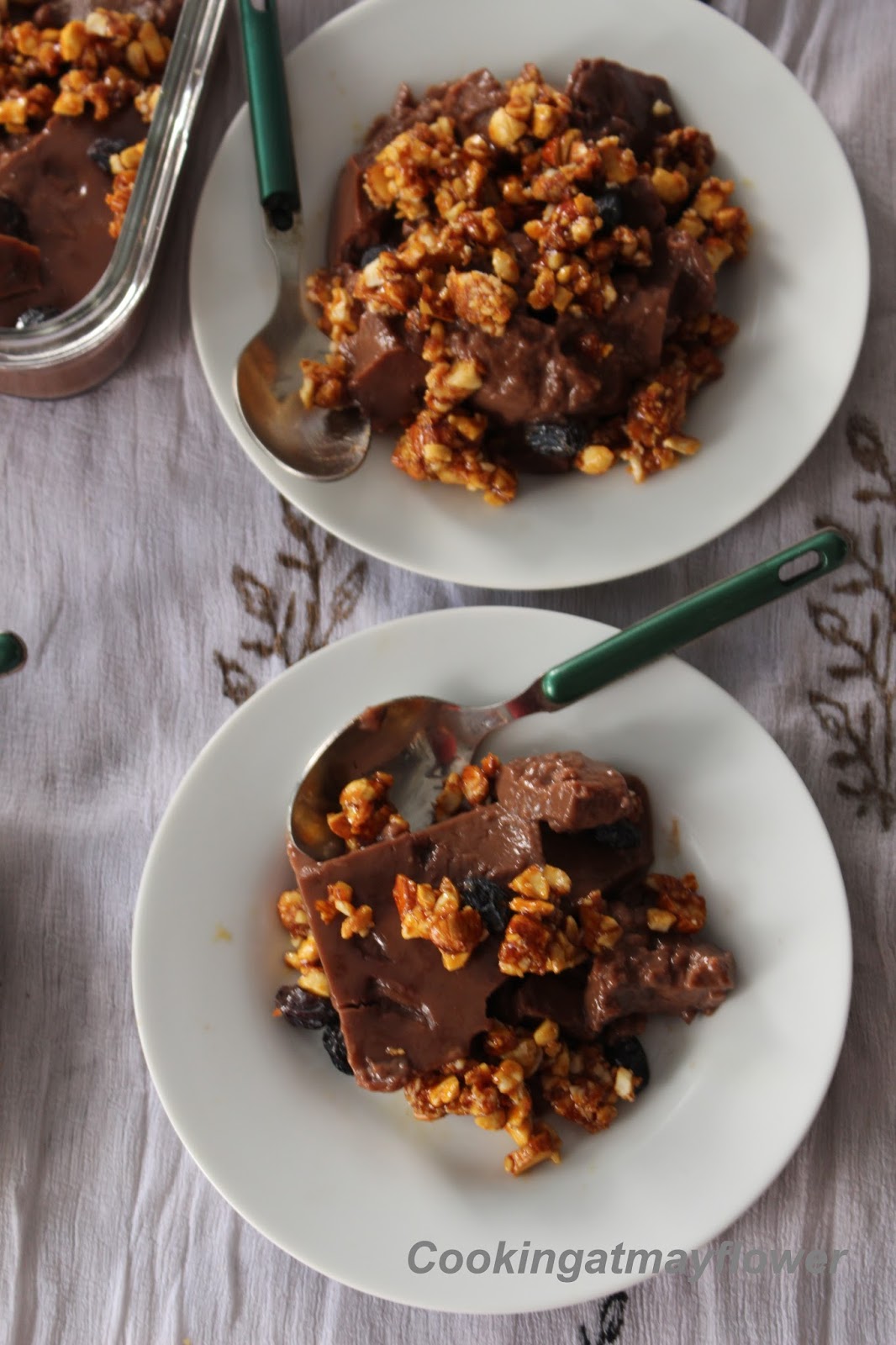 Looking for an easy dessert recipe – Try this simple chocolate delight with caramelized nuts.


Ingredients


Milk – 1/2 litre
Sugar – 10 – 12 tbsp
Cocoa powder – 4 tbsp
Cornflour – 5 tbsp
Instant coffee powder – 1/2 tsp
Vanilla essence – 1 tsp
Raisins – 1 -2 tbsp


For caramelized topping


Badam/Almond – 50 gm
Cashewnut – 50 gm
Sugar – 50 gm


How to prepare caramelized nuts?


In a pan, add sugar and caramelize. Add nuts. Mix well so that nuts are properly coated with the caramel. Keep aside. When it is cold, break them into pieces.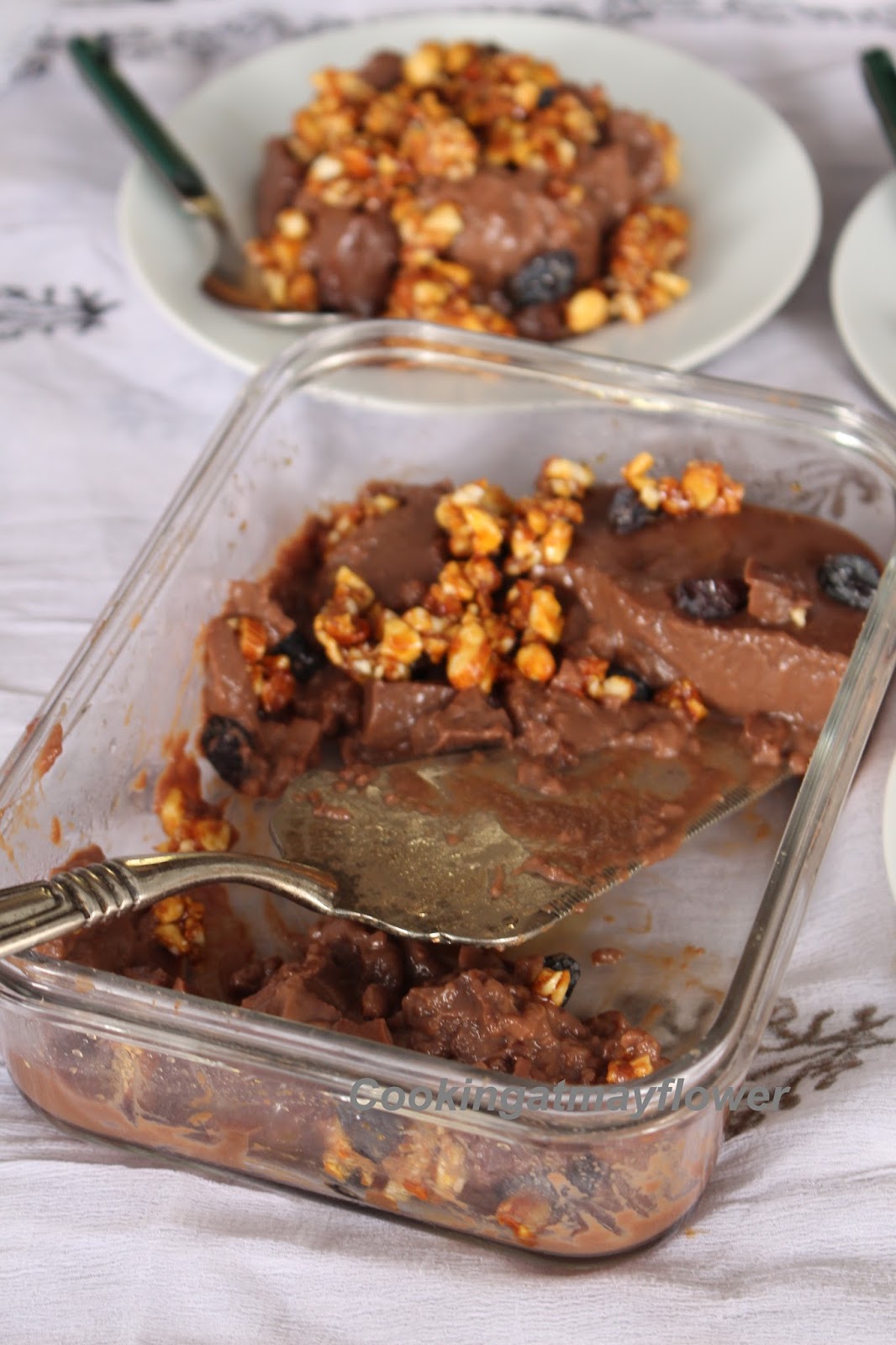 Method


In a bowl, add 1/2 cup milk. Mix cornflour and cocoa powder.


In a pan, add milk, sugar, cornflour and cocoa mixture. Stir constantly. Allow it to boil. When it turns to a custard consistency, switch off the stove.