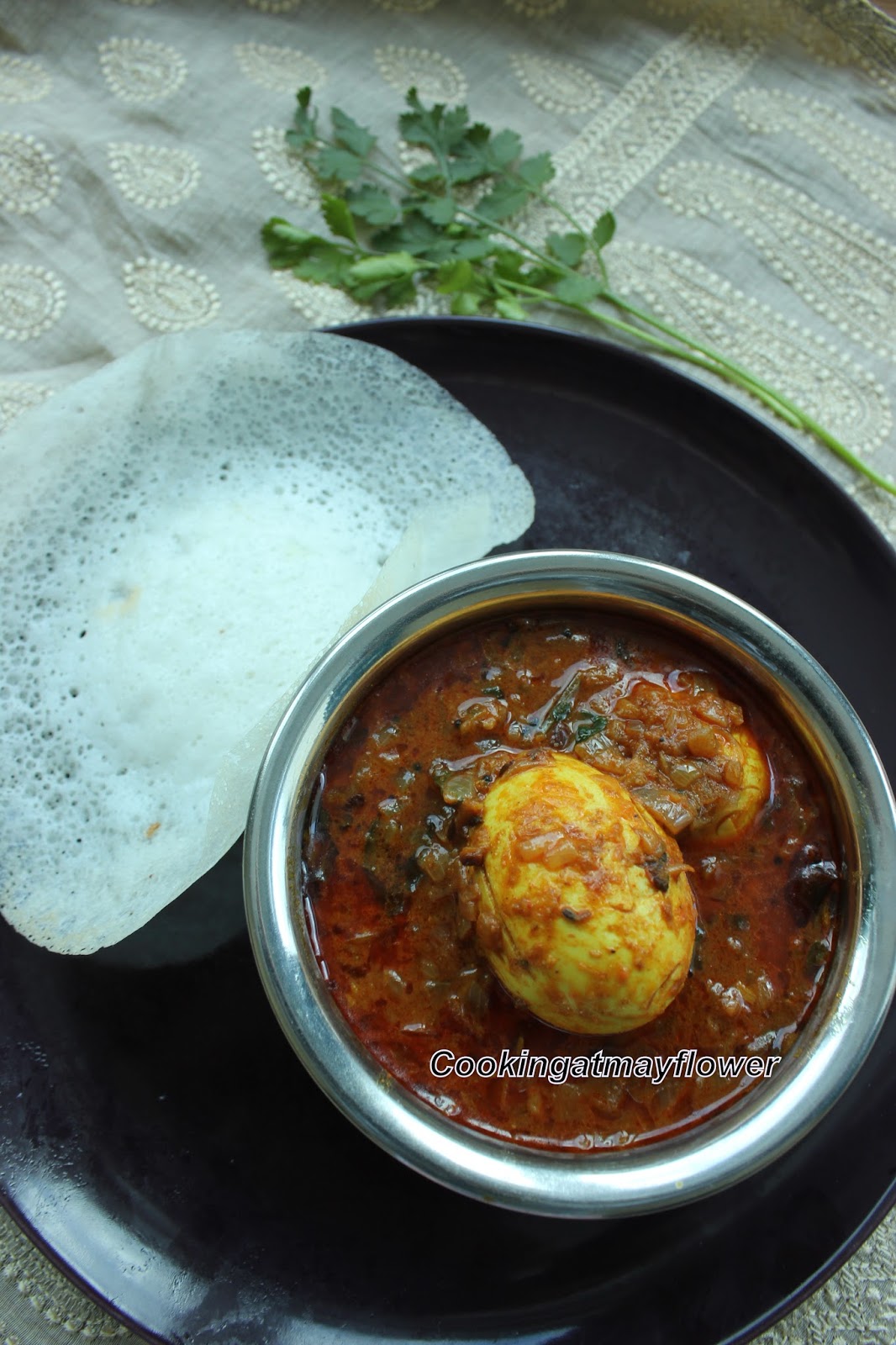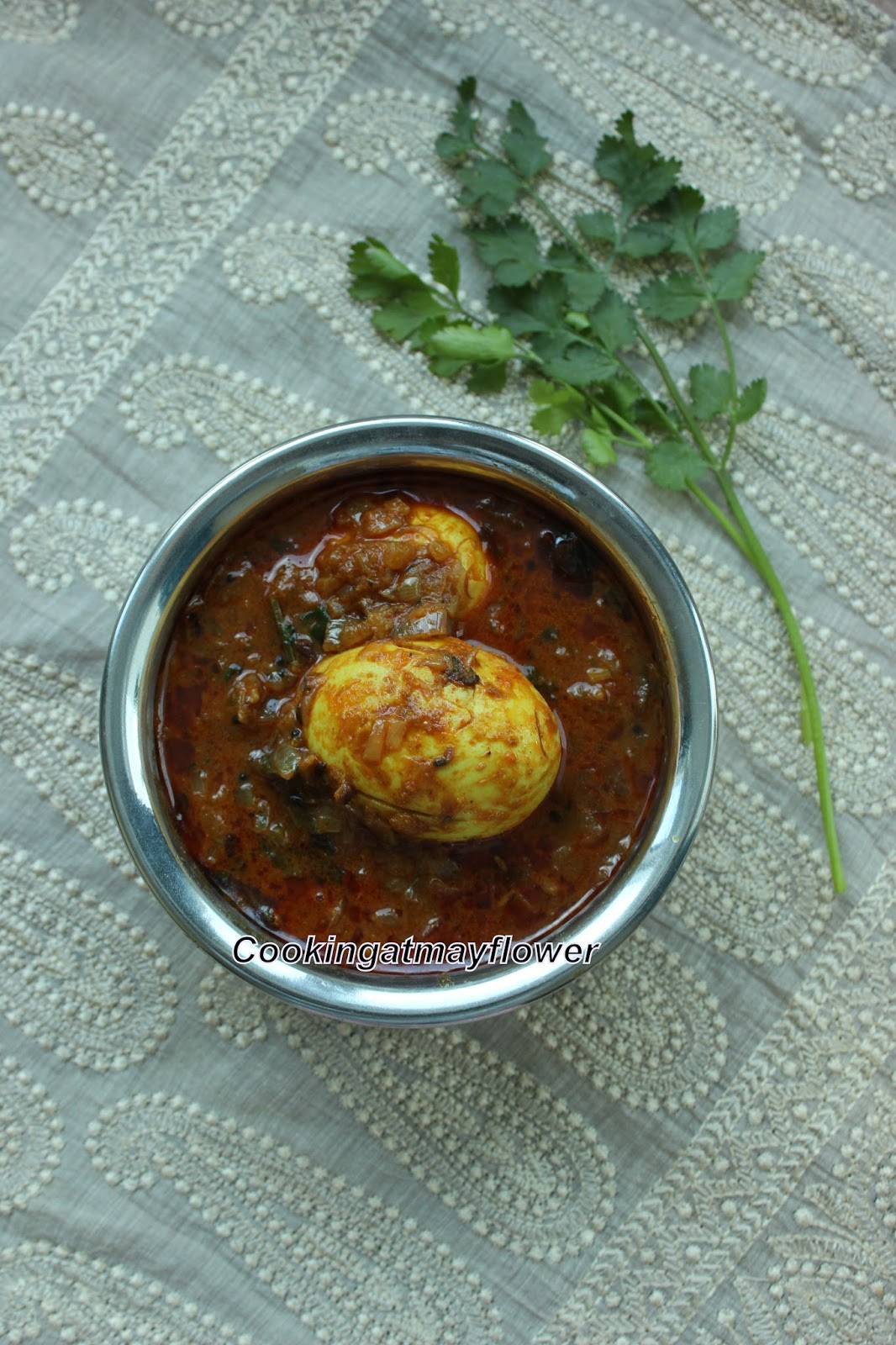 Andhra style egg curry popularly known as kodi guddu pulusu is made by cooking boiled eggs in a tamarind gravy with spices.
Ingredients
Egg boiled and peeled – 6 nos
Fenugreek seeds -a pinch
Mustard seeds – 1/2 tsp
Dry red chillies, broken- 1 no
Curry leaves
Onion – 3 medium finely chopped
Ginger garlic paste – 1 tbsp
Green chillies – 1-2
Coriander powder- 1 1/2 tbsp
Turmeric powder – 1/4 tsp
Kashmiri Chilli powder – 1 tbsp
Chilli powder- 1/2 tsp
Cumin powder – 1 tsp
Tamarind pulp – 1 tsp or tamarind one pebble sized
Salt to taste oil
Method
Heat 4 tbsp of oil in a pan. Add 1/4 tsp of turmeric powder and eggs. Saute the eggs by rotating the pan for 1 to 2 minutes. Once the eggs are well colored, drain and keep them in a plate.
Heat 1 tbsp of oil in a pan. Add fenugreek seeds, mustard seeds, dry red chilli, curry leaves and onion. Saute well. When the onion turns light brown in colour, add the ginger garlic paste diluted with 1 tbsp of water. Add to the pan and mix well. Add the remaining turmeric powder, coriander powder, cumin powder and red chilli powder. Saute for 1 minute. Add 1 cup of water and mix well. Add tamarind pulp and salt. Combine well. Add eggs and cook for 2-3 minutes. Serve hot with appam, chapathis, idiyappam ….