Ingredients


1)Egg – 2 nos
2)Oil – 3 tbsp
3)Cumin seeds -1 tsp
4)Chopped onion – 1 no
Chopped green chilli – 2 nos
Chopped ginger – 1 tsp
Curry leaves
5) Chilli powder – 1 tsp
Garam masala – 1 /4 tsp
Salt
6) Tomato chopped – 3 nos
7) Coriander leaves chopped – 2 tsp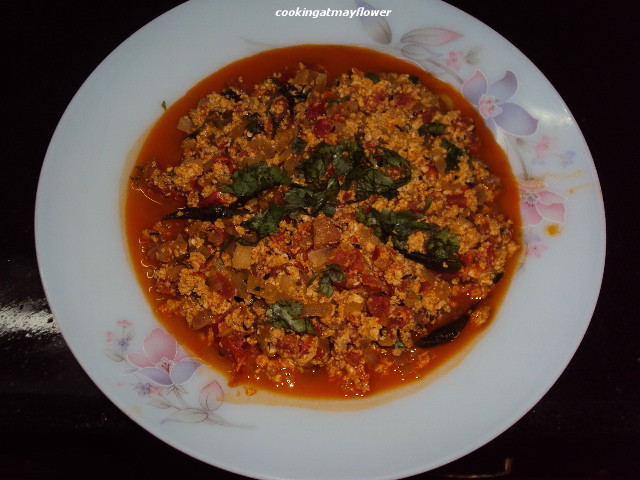 Heat oil in a pan, splutter cumin seeds. Add chopped onion, chilli, ginger and curry leaves saute well. When the onion turns brown in colour, add chilli powder ,garam masala, salt and saute well. When the raw smell goes, add tomatoes and close the lid and cook When tomatoes are cooked , add eggs and scramble. If u need gravy add some water . Serve hot with chapattis, bread or rice.