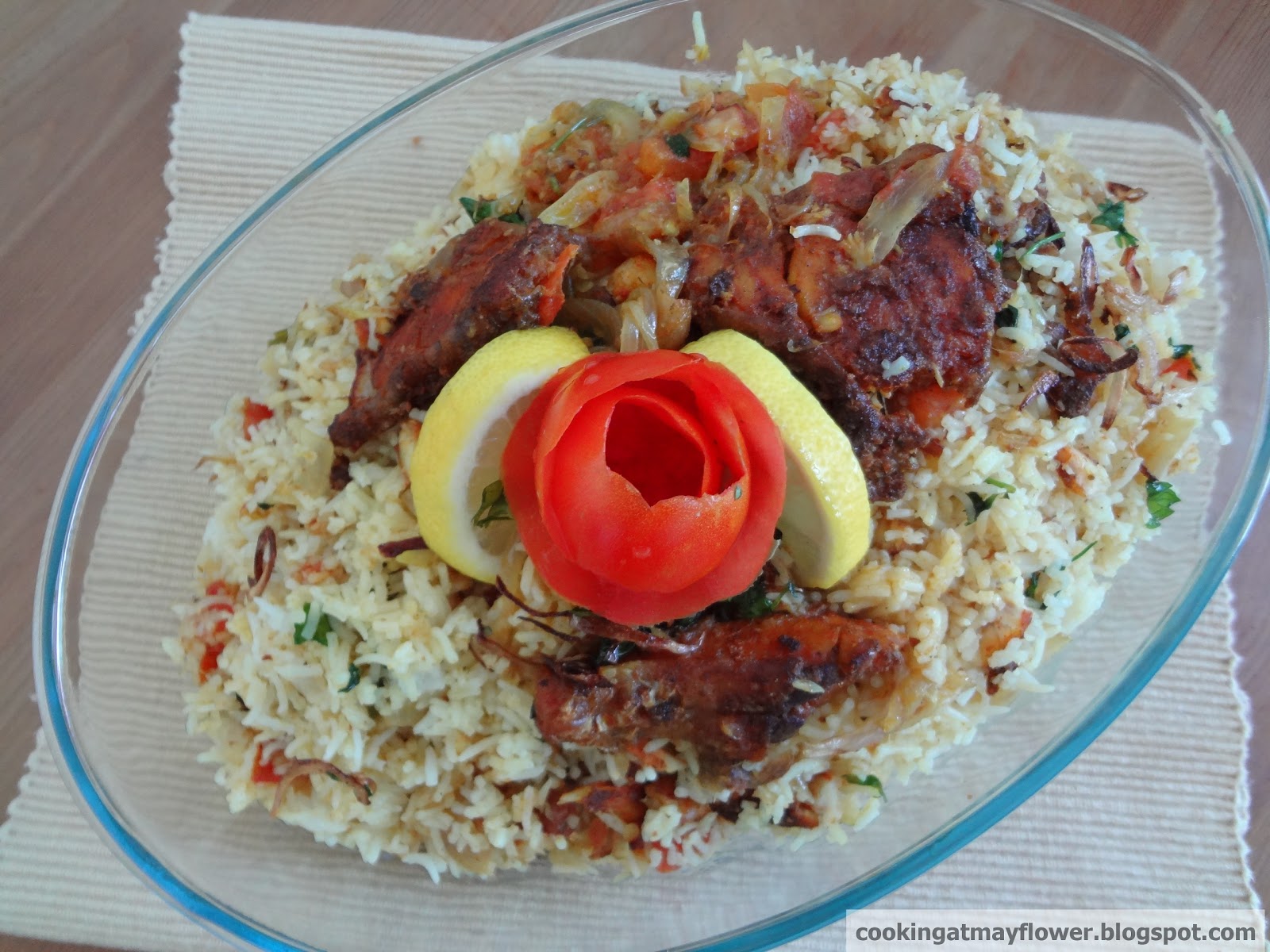 Ingredients
Basmati rice- 1 kg
Fish cut in to pieces- 1 kg
Chilli powder- 1 dest.sp
Turmeric powder- 1/2 tsp
Onion cut into pieces- 3/4 kg
Greeen chilli pounded- 14 nos
Garlic pounded – 1 1/2 tsp
Ginger pounded-1 tbsp
Tomatoes chopped- 2 nos
Water -1/2cup
Lime juice-1/2 tsp
Garam masala powder-2 tsp
Coriander leaves- 2 tbsp
Chopped mint leaves- 1 dstsp
Salt -as needed
Oil – to fry fish
Boiled water- 10 cups
Ghee – 100 gm
Cardamom powder- 1/4 tsp
Biriyani colour (optional) – 1 pinch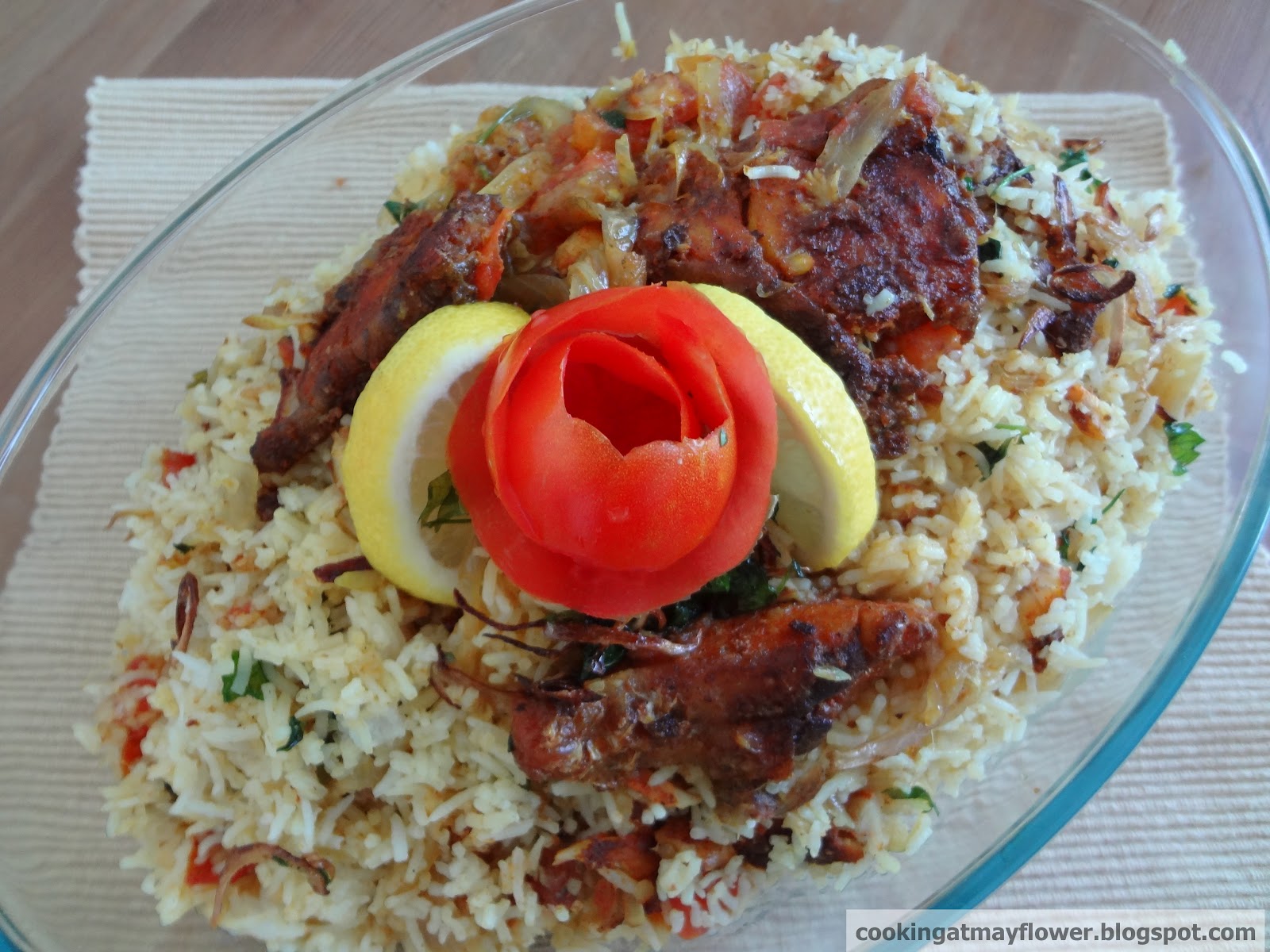 Method
Marinate fish pieces with salt, turmeric powder and chilli powder. Fry the fish pieces (don't fry then too much). In the remaining oil, saute onions with salt. Reserve 2 onions for later use. Now add green chillies, ginger, garlic and tomatoes and saute them for 2 minutes. After that add 1 cup of water and cook for 5 minutes. When all the masala is cooked well, add one piece of fish without bone (break them into pieces). Add half of garam masala powder, half of coriander leaves and salt. Place the fish pieces above the masala and cook till the gravy becomes thick.


Heat ghee in a pan, add reserved onions and fry till brown in colour . Add the other half of garam masala powder and coriander leaves to it.


Wash the rice and allow it to drain. Now fry this rice for 2-3 minutes in the remaining oil left after frying onions. Add warm water to this. Add coriander leaves, cardamom powder, salt and cook this in low flame
and allow water to reduce.


For layering the biriyani
Layer half of the rice over fish masala. Now sprinkle lime juice over the layer. Now add half of the fried onions. Now layer again with remaining rice. Sprinkle some more lime juice. Close the lid and put this in dum (keep the biryani in low flame for 5 minutes). Decorate with fried onions, fried cashewnuts and raisins. Serve hot with raita, pickle, and pappad.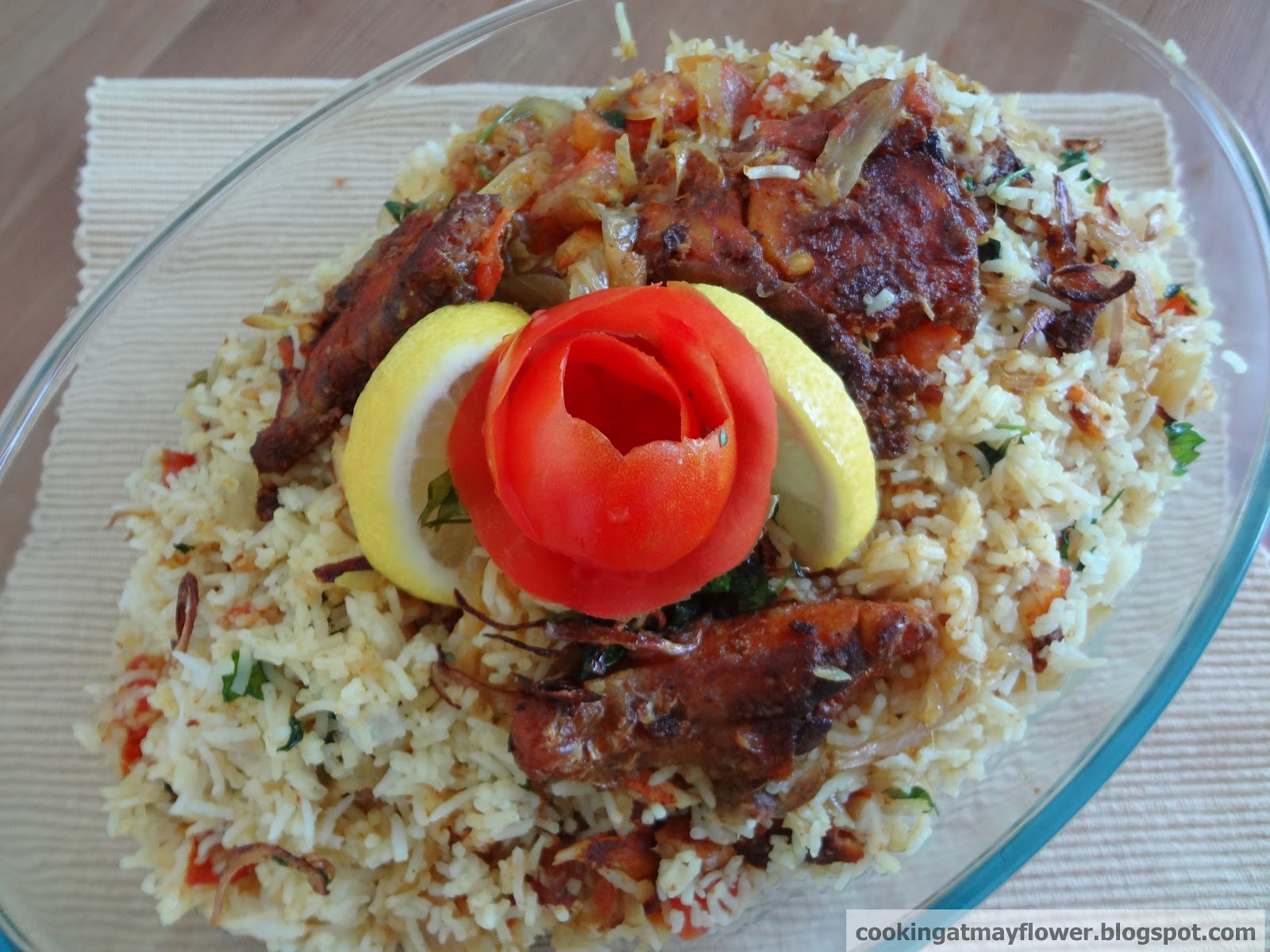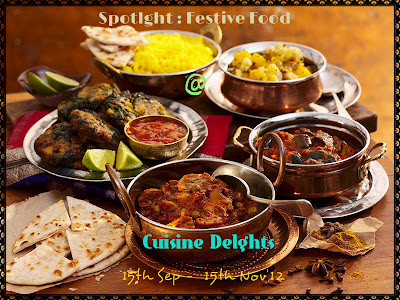 Sending this to EVENT: Festive food @ http://www.cuisinedelights.blogspot.in