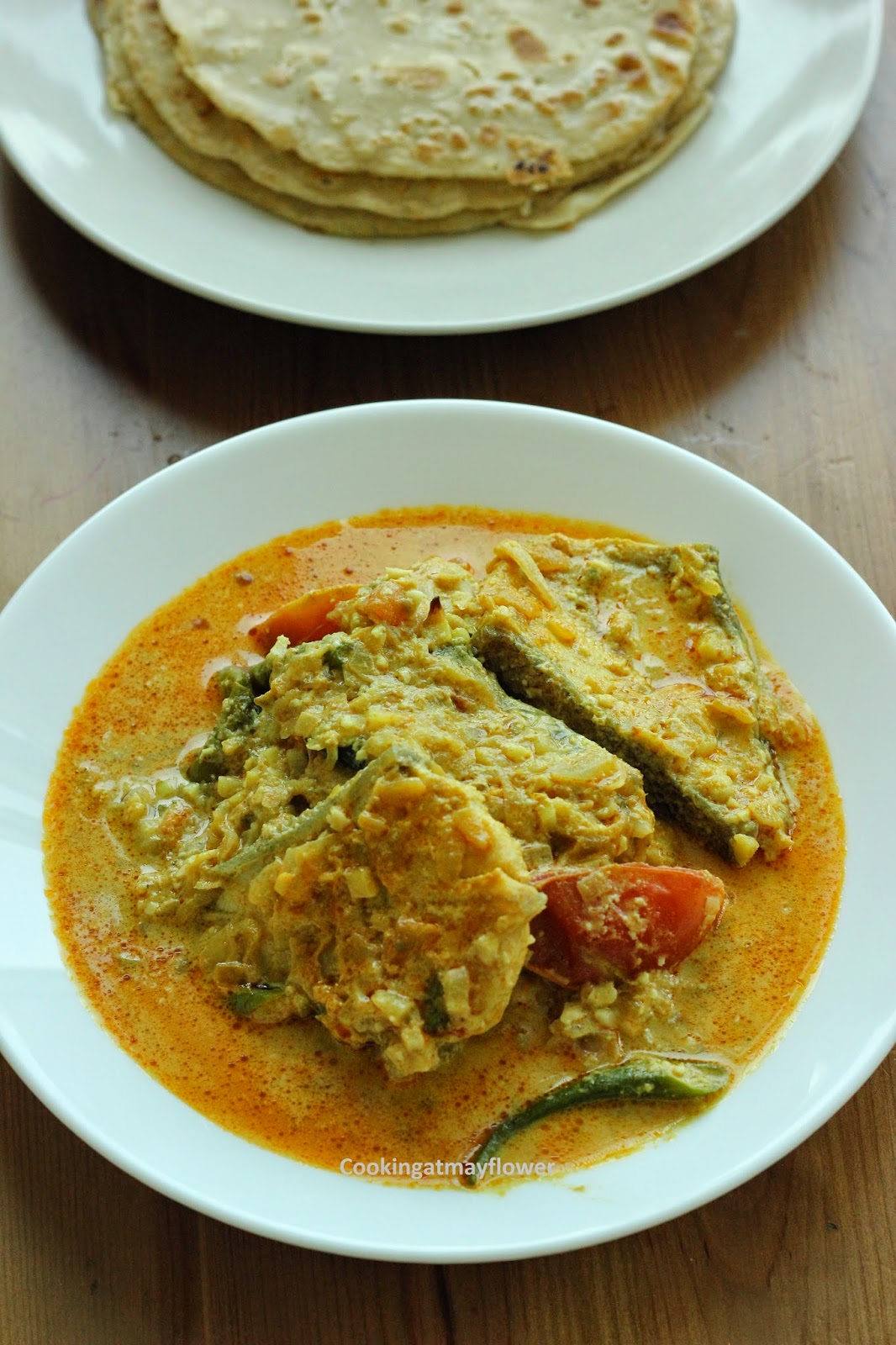 Fish korma is another delicious dish made with king fish or pomfret. You can enjoy it with bread, Naan, chapathi etc.
Ingredients
Recipe – Vanitha Magazine
Kingfish /Pomfret – 10 pieces
Coconut grated – 1 1/2 cups
Coconut oil
Onion chopped finely- 2 nos
Ginger chopped – 1 tbsp
Garlic chopped – 2 tbsp
Green chilli, slit – 4 nos
Chilli powder – 1/2 tbsp
Coriander powder – 1 tbsp
Turmeric powder – 1/4 tsp
Tomato, cut lengthwise- 1 no
Salt as needed
Cashewnuts (soak and grind) – 2 tbsp
Curd – 1/4 cup
Lemon juice – 1/2 tbsp
Coriander leaves chopped – 4 tbsp
Method
Wash and clean fish pieces and keep aside.
Blend grated coconut and 1/2 cup of water in a mixer. Now squeeze out 1/2 cup of thick coconut milk. Add the squeezed grated coconut back to the mixer and blend with 1 1/4 cups of water. Squeeze out 1 1/4 cups of thin coconut milk.
Heat oil in a pan. Add chopped ginger, garlic and saute for a minute. Then, add onion and saute well. When onion turns light brown in colour, add green chilles, chilli powder, coriander powder and turmeric powder. When the raw smell is no more, add freshly squeezed thin coconut milk. Allow it to boil. Once boil comes, add tomato, salt and fish pieces. When the gravy starts to thicken, cashewnut paste, curd, lemon juice and coriander leaves. When it starts to boil, add thick coconut milk. Once thick coconut milk is added and the gravy is about the boil. Switch off the stove.