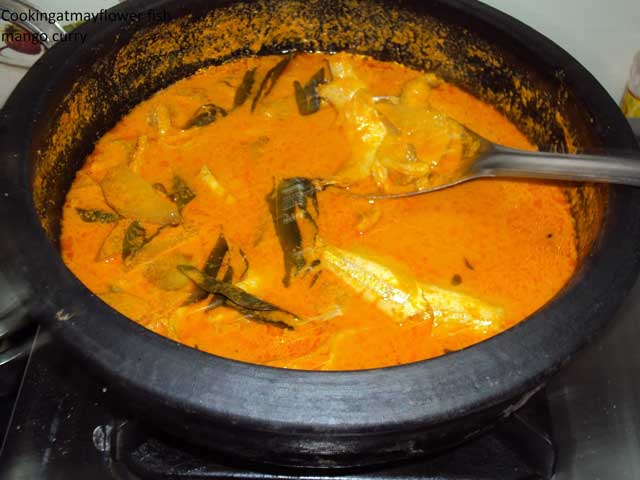 Ingredients
Netholi / Anchovies – 1/2 kg
Raw Mango – 1
TO GRIND
Grated coconut – 1 cup
Coriander powder – 1 tsp
Chilli powder – 2-3 tsp
Turmeric powder – 1/2 tsp
Pearl onion – 3
Garlic – 1 clove
TO SAUTE
Pearl onion, chopped – 2 tbsp
Ginger, chopped – 2 tsp
Curry leaves
Coconut oil
Salt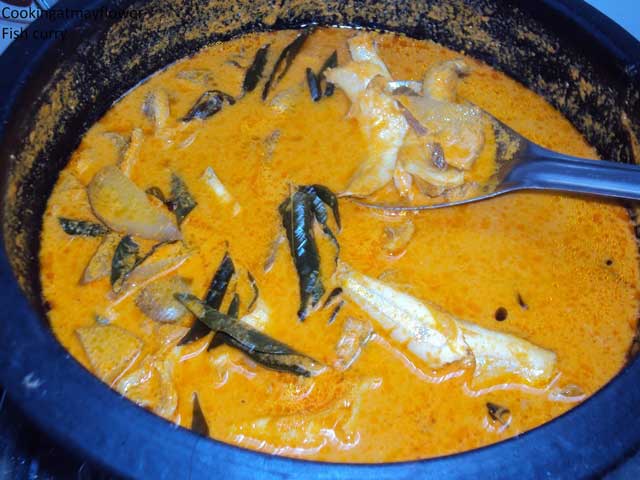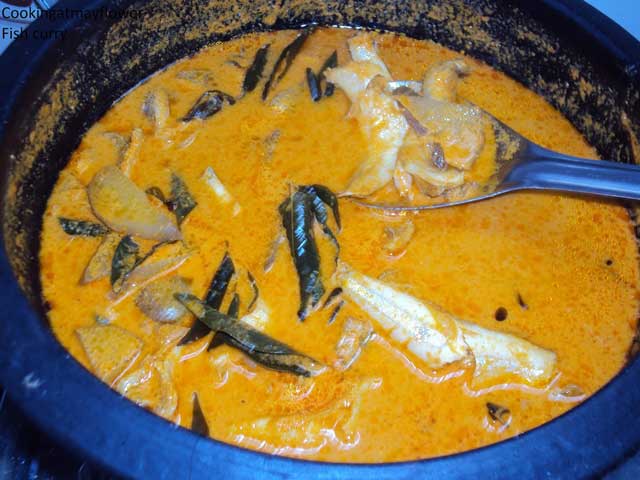 Method
Clean the fish. Grind all the ingredients as above. Set aside.
Cut raw mango into pieces. Keep this aside.
Heat oil in an earthen pot. Saute pearl onion, ginger, and curry leaves. When it becomes light brown in color, add ground ingredients that is set aside.
Saute until raw smell of the ground ingredient leaves. Add little water, mango, and salt. Allow it to boil.
When the mangoes are cooked, add anchovies. After 3-4 minutes, switch off the stove. Pour 2 tsp coconut oil and curry leaves over the curry.
Note – This fish gets cooked fast, so 3-4 mins only needed.

If the fish you use for cooking takes long to cook, use mangoes and fish together while cooking.

If the mangoes are not sour, use kodampuli/gambooge.