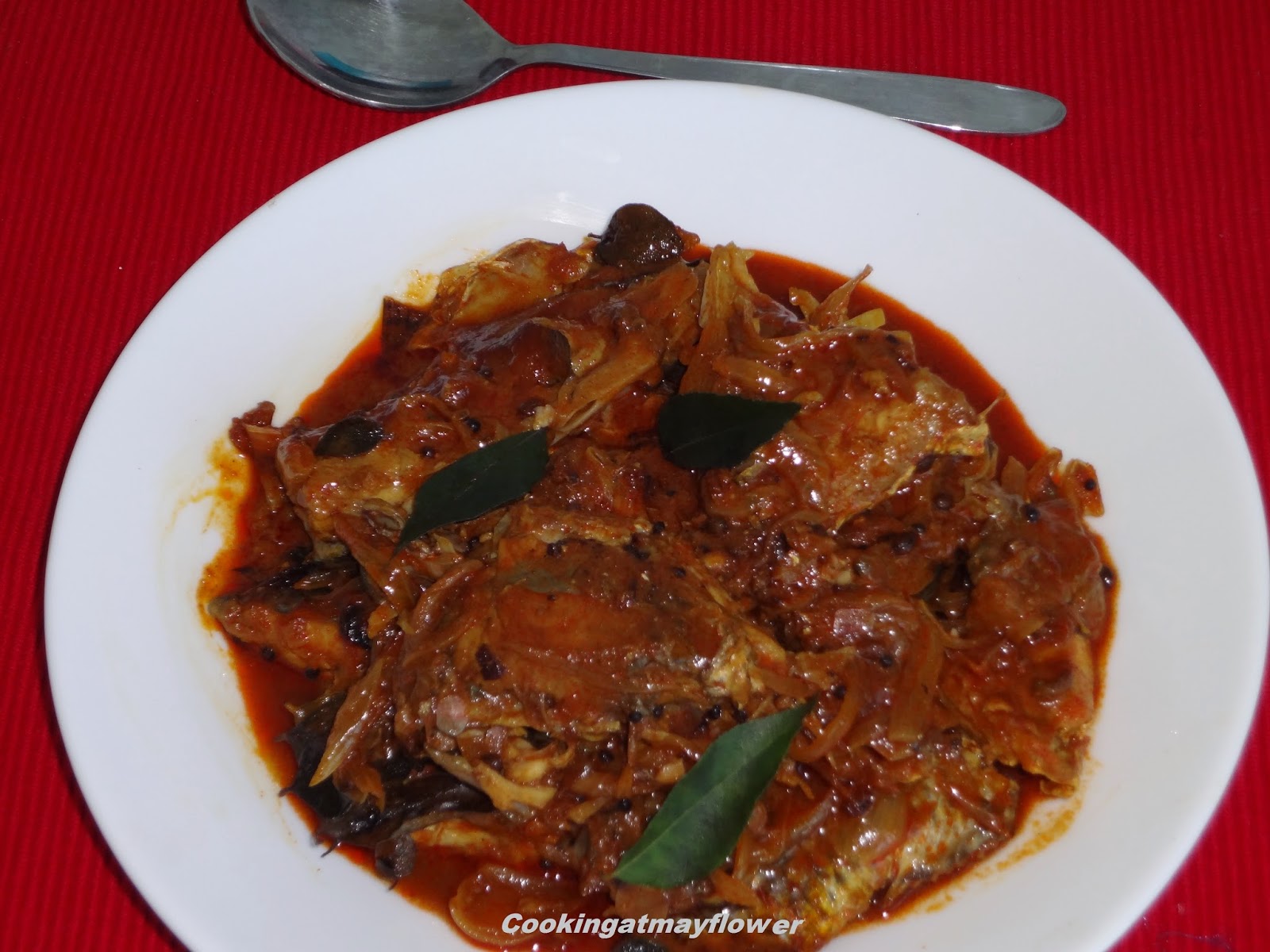 Ingredients

Fish pieces – 1/2kg
Coriander seeds, roasted – 2 tsp
Mustard seeds – 1/2 tsp
Fenugreek seeds – 1/4 tsp
Thinly chopped onion – 1 1/2 cups
Chilli powder – 1 dsp
Coriander powder – 1 tsp
Turmeric powder – 1/2 tsp
Thick tamarind water- 1/4 cup
Salt to taste
Oil – 1/2 cup
Curry leaves





Method


Heat oil and fry coriander seeds, mustard and fenugreek seeds. When it splutters add the onion and saute, When onion turns light brown add (Soak chilli powder, coriander powder and turmeric powders in a little water) Add this to the onion mixture and saute on law flame.


When all the ingredients are well seasoned add fish pieces and saute again carefully, without breaking the pieces. Add tamarind water and salt . Add 1/4 cup of water. Close the lid and cook. When the gravy thickens, add curry leaves. When the gravy coats the fish pieces, switch off the stove.serve hot.


Recipe courtesy – Mrs K.M Mathews The family cook book.