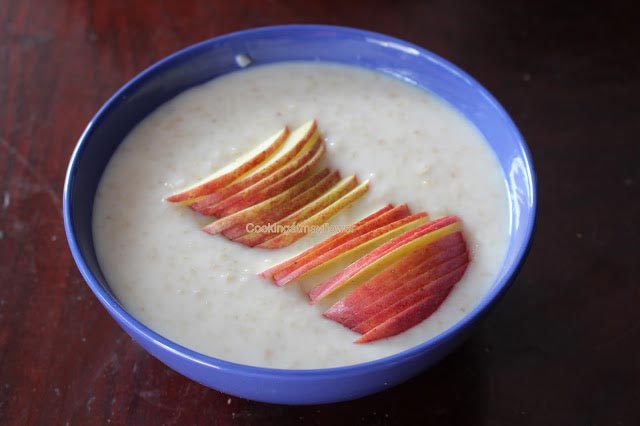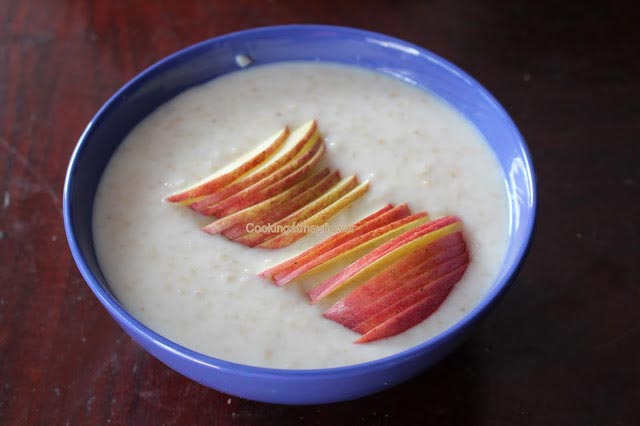 A healthy recipe to start your day. Try this broken wheat, oats and fruits porridge for breakfast.
Ingredients
Broken wheat – 1/4 cup
Butter- 2 tsp
Oats- 2 -3 tbsp
Milk- 1 1/2 cups
Sugar as needed 
Salt as needed
Apple, cut into pieces- 1 cup
Banana, chopped – 1 cup
Dry fruits as your choice- Optional

Method
Wash broken wheat and keep aside. In a pressure cooker, melt butter. Now add broken wheat and oats. Saute for 1-2 minutes. Add milk and 1 1/2 cups of water. Close the lid and cook on medium heat for 1 whistle. Open the lid and add sugar. When it is cooled, keep it in fridge to chill (optional). Serve with apple and banana pieces (choose any fruits of your choice).