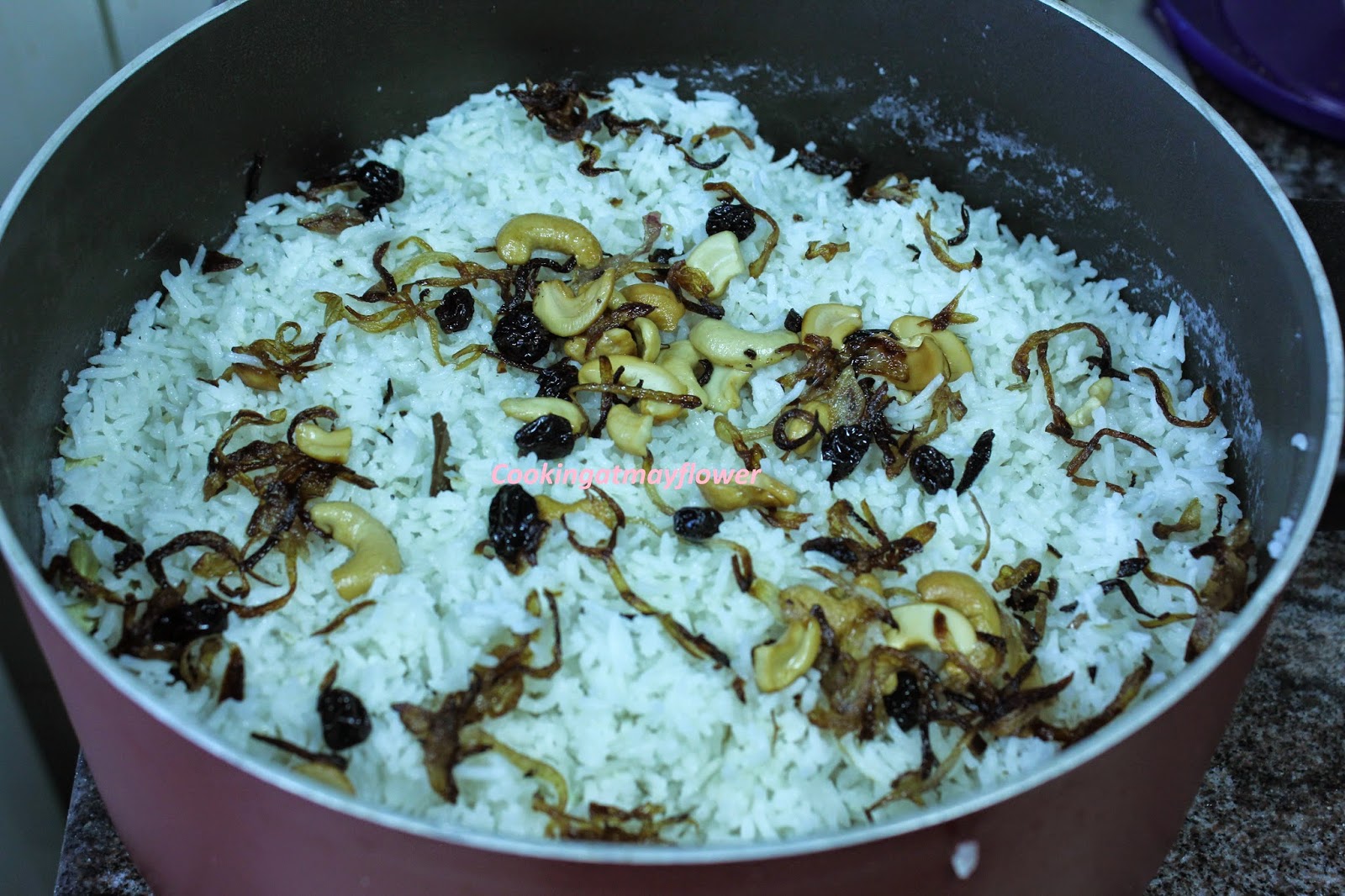 Ingredients


Basmati rice – 4 cups


Cardamom – 5 nos


Cloves – 8 nos


Cinnamon – 4 small pieces


Fennel seeds – 1 tsp


Hot water – 4 cups


Coconut milk – 4 cups


Onion, sliced – 1 big


Cashewnuts – 1/4 cup


Ghee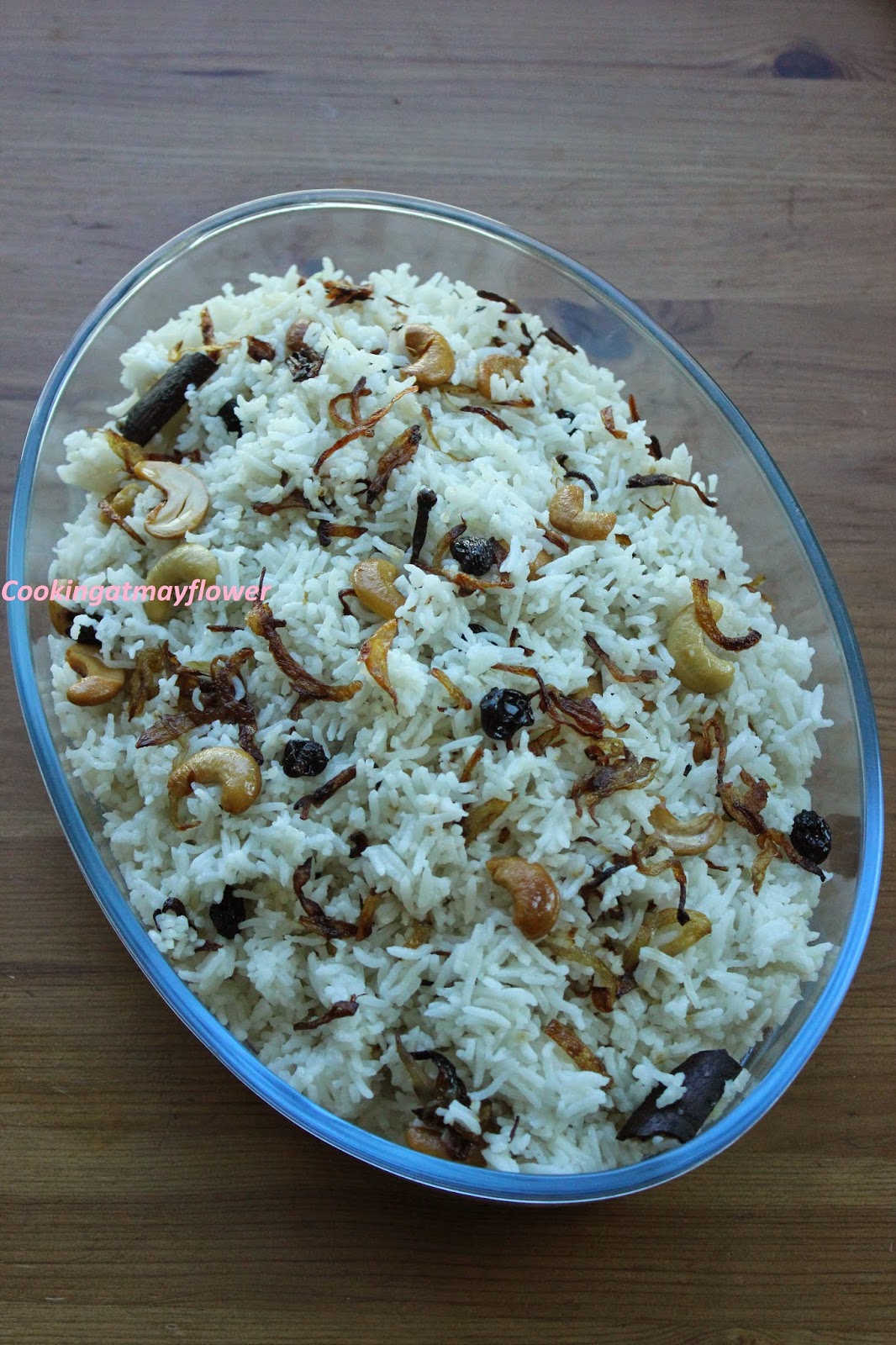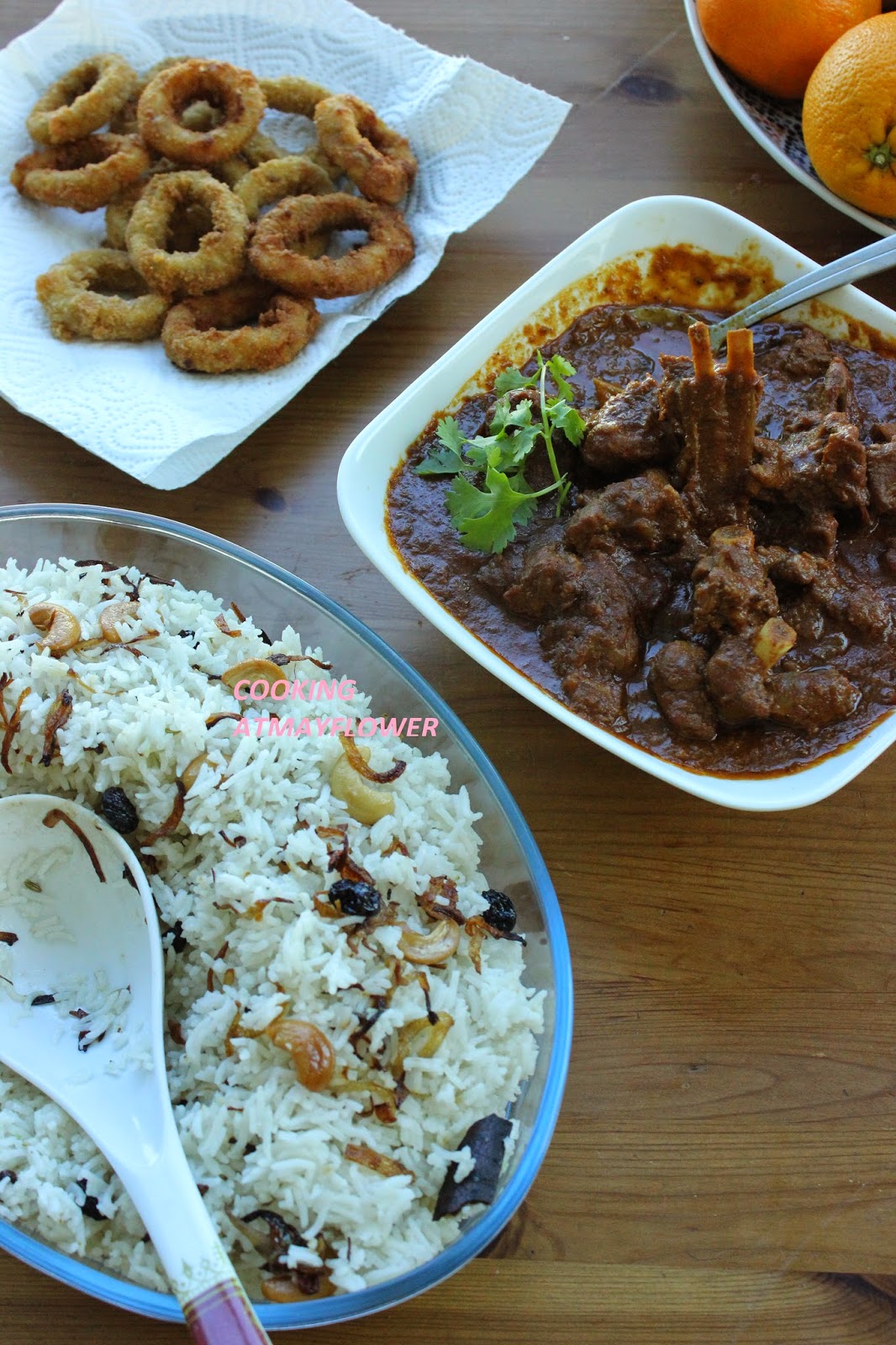 Method


Soak rice in water for 10 minutes. Drain and set aside.


Heat ghee in a pan. Fry cashewnuts and raisins. Set aside.


To the remaining ghee, add onions and fry them till brown. Set this aside.


To the remaining ghee, add cardamom, cloves, cinnamon and fennel seeds. When it starts to splutter, add the drained rice and fry for 2 minutes or you hear a spluttering sound from rice.


Add hot water, coconut milk and salt to this. When it starts to boil, lower the heat, close with a lid. When the water is all dried up and rice is cooked, switch off the stove. Gently stir the rice from down to up. Garnish with fried cashewnuts, raisins, and fried onions. Serve with mutton brown curry.