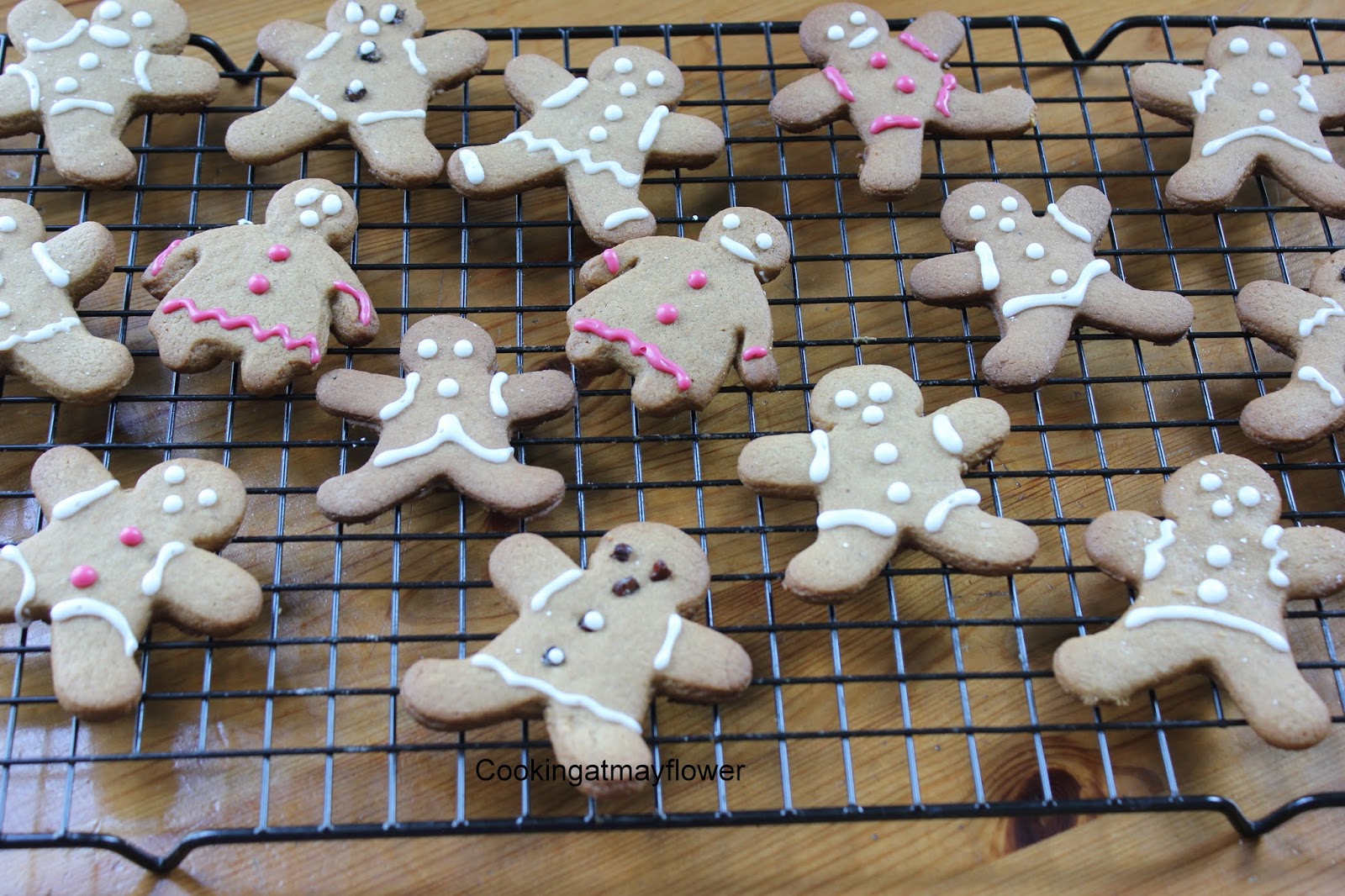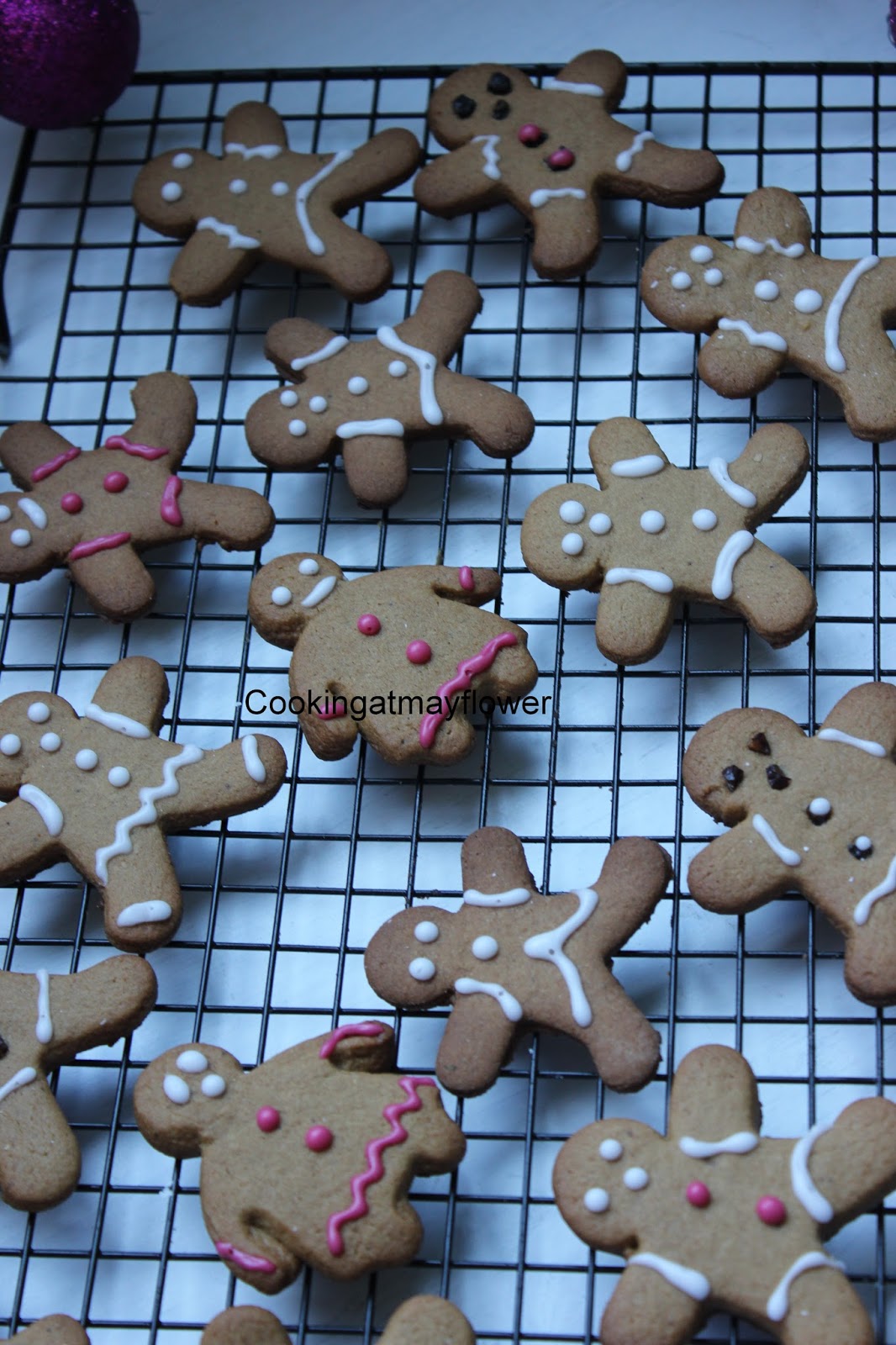 Ingredients
Flour – 300 gm + extra for dusting
Soda bicarbonate- 1 tsp
Ground ginger – 1 1/2 tsp
Mixed spice – 1 1/2 tsp
Unsalted butter – 100 gm
Soft dark brown sugar – 150 gm
Egg – 1 no
Raisins to decorate
Icing sugar, sifted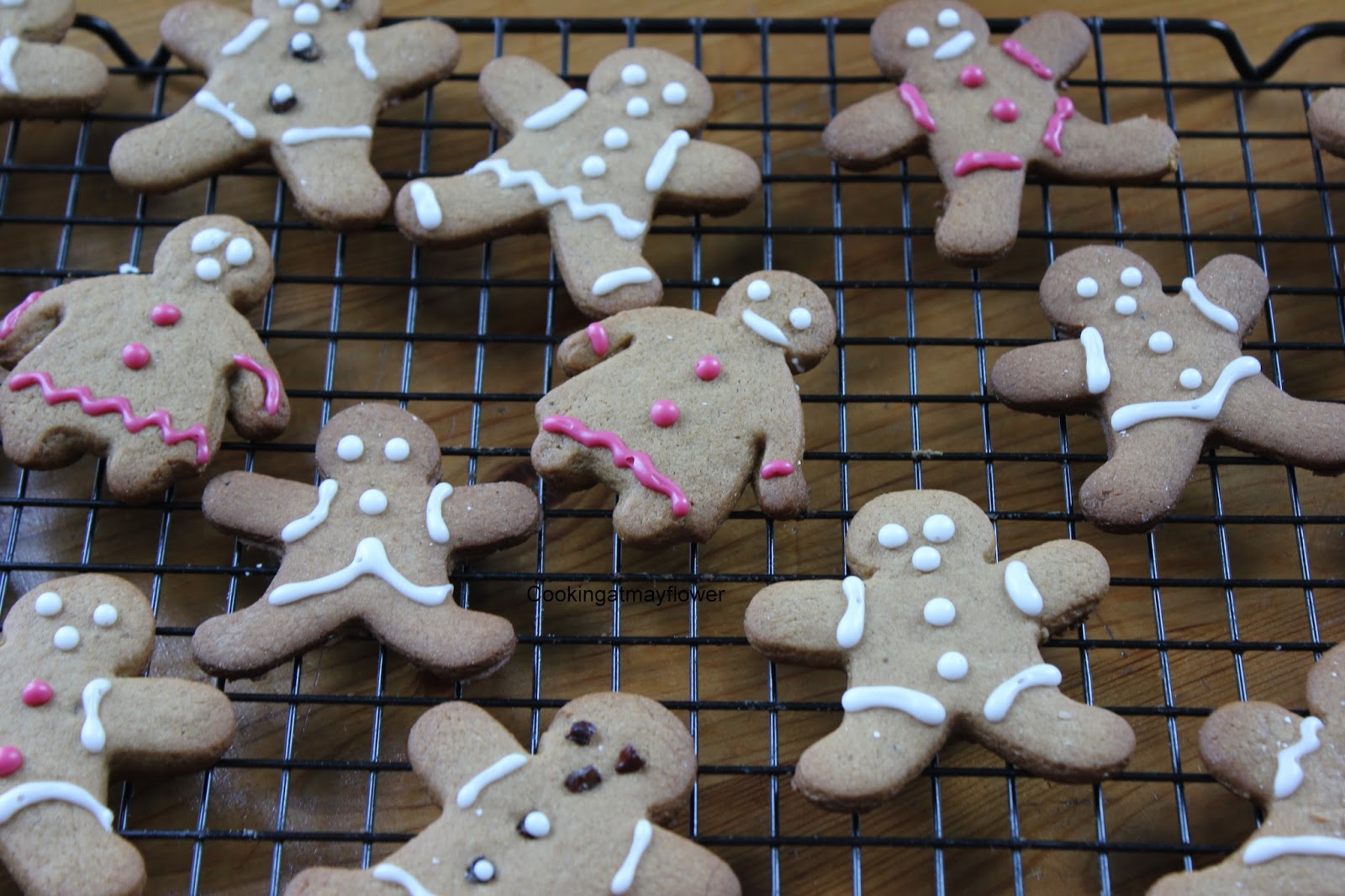 Method
Preheat oven to 190 degrees.
Heat golden sugar syrup till it liquefies.
Sift the flour, bicarbonate of soda and spices into a bowl. Add butter to it. Rub with your fingertips until the mixture look like fine breadcrumbs.
Add sugar to the breadcrumbs mixture and mix well.
Beat the egg in to the cooled golden syrup until well blended.
Pour in the syrup to the flour mixture. Knead the dough until smooth. Flour the working surface while doing this. Roll the dough out to 1/4 inch thickness. Using the cutter, cut out as many shapes as possible. Transfer to a nonstick baking sheet. Cut out shapes until all the dough is used. Decorate the patterns. Bake for 10 – 12 minutes until golden. Transfer to a wire rack to cool completely.
For icing
Mix a little icing sugar in a bowl with enough water to form a thin icing. Transfer the icing into the piping bag. Start decorating with piped icing. Leave the icing to set completely before serving or storing. This gingerbread men can be kept in an airtight container for upto 3 days.